Punto Banco Pro


Here's a superb new uk slots from NetEnt.
A popular card game transmuted online, Punto Banco Pro is a variant of the popular game of Baccarat, played between the player and the casino on a felt green-topped card table with relaxing background music to simulate the experience of live play.
Check out our entire list of Slots Games at SlotsBaby now.
Quicklinks: Fiddle Dee Dough Slot | White Wizard Slots | Rio Bingo | Forest Mania | Burning Desire Slots | Rainbow Riches Pick n Mix | Rainbow Riches | Tornado Farm Escape

About the Developer
Founded in 1996, Swedish game developer, NetEnt, have grown in popularity to become one of the besk know games developers in the world. They provide many high-resolution card games in online casino format. If you like Punto Banco Pro, you might also like:
Single Deck Blackjack Pro
Txs Holdem Pro
If you love promo's, check SlotsBaby today.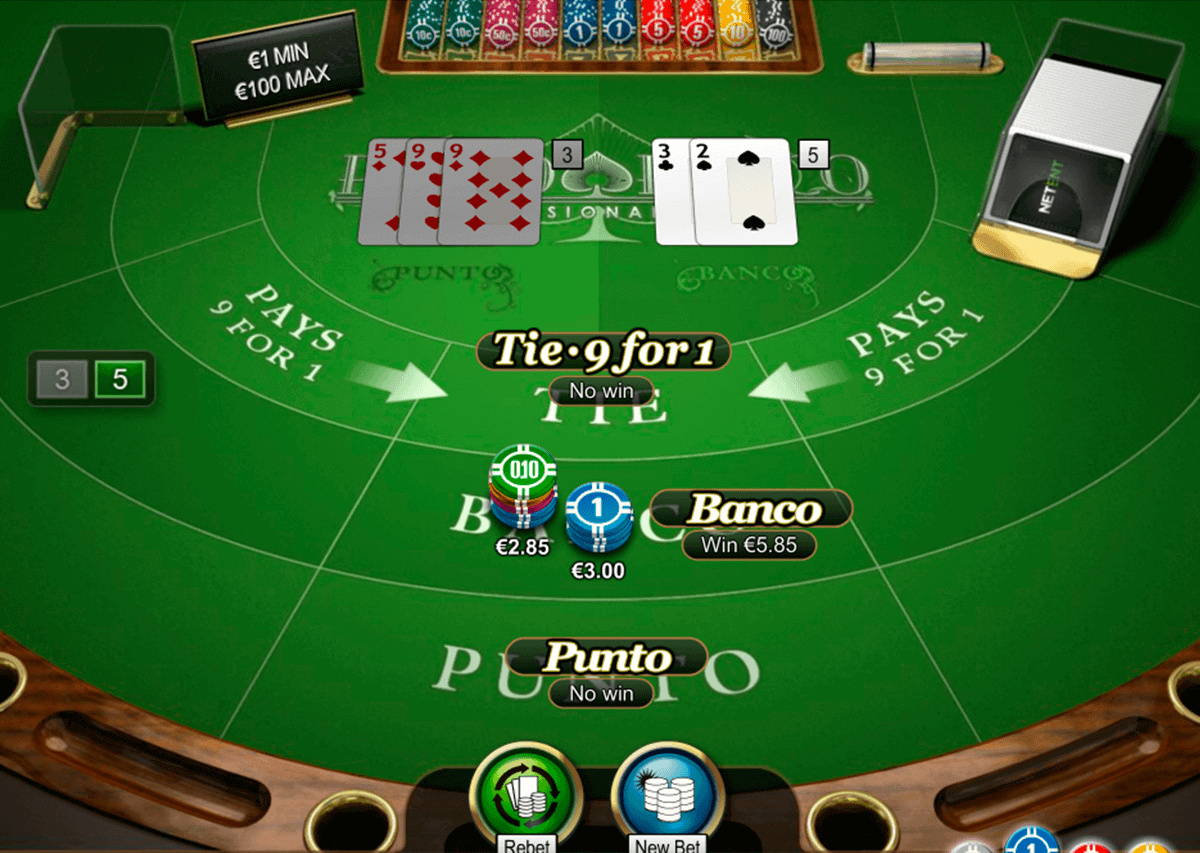 About the Game
Punto Banco is a game of chance. Initially 2 cards are dealt for the player (punto) and casino (banco). Third cards may be dealt, depending on what the initial cards are for each player.
The aim is to predict which hand will be closest to the winning combo of 9 or whether there will be a tie between the hands.
You can place bets on all three possible outcomes: punto winning, banco winning or punto and banco both getting the same number (a tie). Bets on the Punto have even returns, on the Banco they have 95% returns as there's a commission payment to the casino. Bets on tie scores earn the highest wins as these are a return nine times your bet.
Aces count 1, card numbers 2 – 9 at face value while tens and court cards are 0 in the tally.
Click ? to view the full rules of the game and the payout table.
How to play the game
Place your bets in any or all areas you want – Tie, Banco or Punto. You can place multiple chips using any chip tender available. 
Click Deal.
The cards for each player are added together and if either hand has more than 10, 10 is subtracted to give the value that will be used.  Third card rules can come into play (see the help for details of this). After that, the player whose cards are closest to 9 wins. If there's a tie, neither player wins but you will still win if you placed a bet on the result being a tie.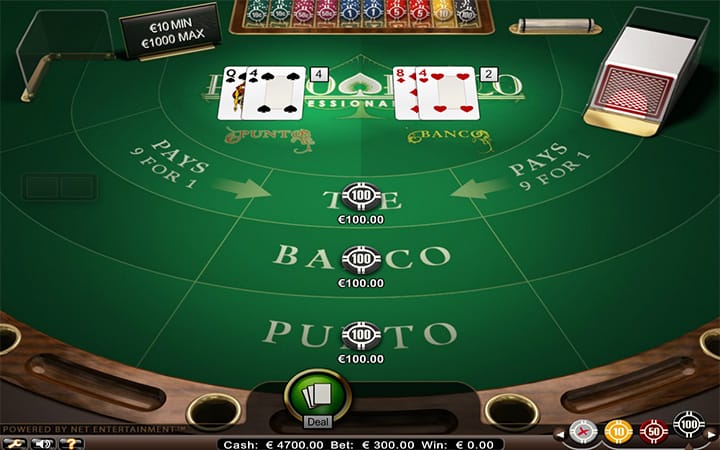 The Verdict
Punto Banco Pro casino game is a slick game of chance and you can play for fun or for money. It's entirely up to you. While many might be put off by its complex reputation, NetEnt make this as easy as possible to follow the in the rules guidance and in the interface, helping you to understand what's happening each step of the way.  The scores are shown alongside the dealt cards to make it easy for you to see who's closer to 9 and you can view the running total of games played and who won or lost by switching on the Punto Banco history in the Game Settings. This is all really helpful because the game is so quick and this helps you to keep track of what's going on.
If you enjoyed Punto Banco Pro then you might also like American Roulette!