American Roulette1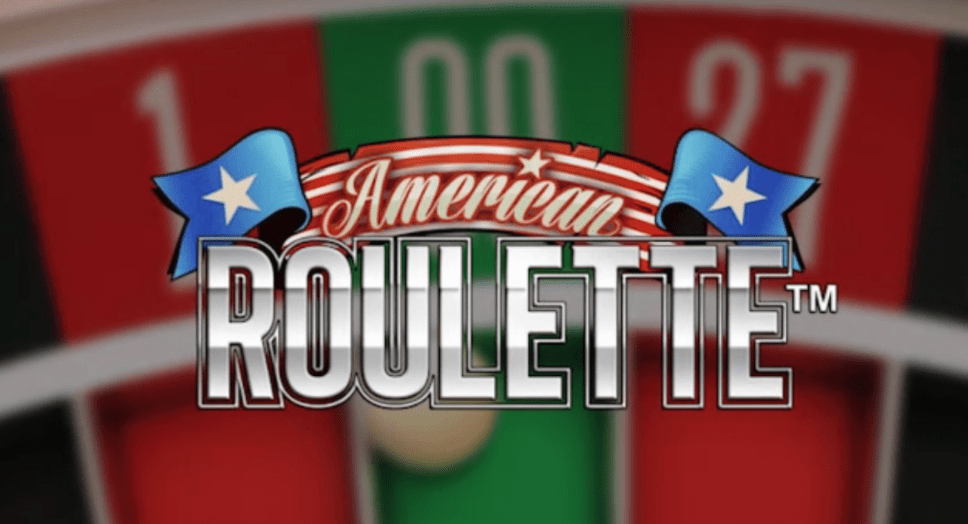 Here's a superb new uk Slot game from NetEnt. Give this classic a spin and enjoy a taste of traditional casino action. Roulette is popular the world over and this American version is a joy to play and offers the chance to spin your way to big wins. Visit Slotsbaby for amazing promo's and exciting game.
Quicklinks: Fiddle Dee Dough Slot | White Wizard Slots | Rio Bingo | Forest Mania | Burning Desire Slots | Rainbow Riches Pick n Mix | Rainbow Riches | Tornado Farm Escape

About the Developer
American Roulette is a brilliant game from NetEnt, the purveyors of the online slots industry. For over 20 years NetEnt have brought us substantial games like Gonzo's Quest and many more and continue to push the boundaries and innovating throughout an extremely competitive slots industry. 
Check out our entire list of casino slot game.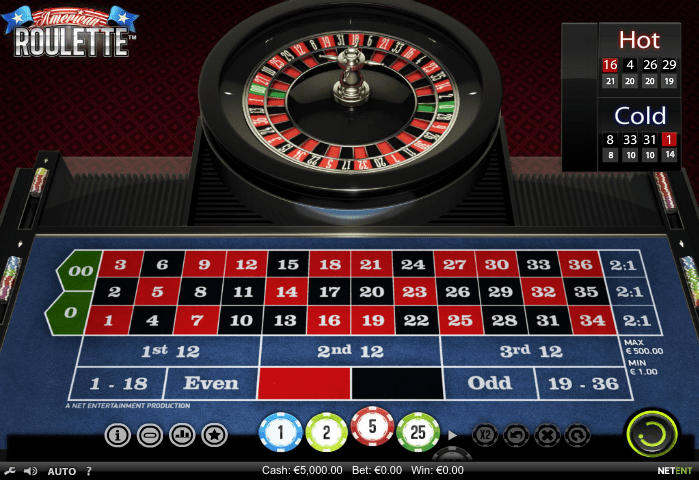 About the Game
Despite having a higher house than European this American version is worth a spin. For those new to the game the format is a simple one, it all centres around the iconic black and red wheel and your job is to predict where a ball will land when the wheel is spun. The ball will eventually settle on one of the numbered compartments on the wheel that number from 1-36 and there's also a zero and a double zero compartment. It's this double zero that sets the American version of roulette apart from the European version whose wheel has only the single zero. There's an equal chance the ball will land on any number when the wheel is given a spin. You can either pick a single number or number combinations with a single bet. You make your choice on a big grid of numbers next to the roulette wheel.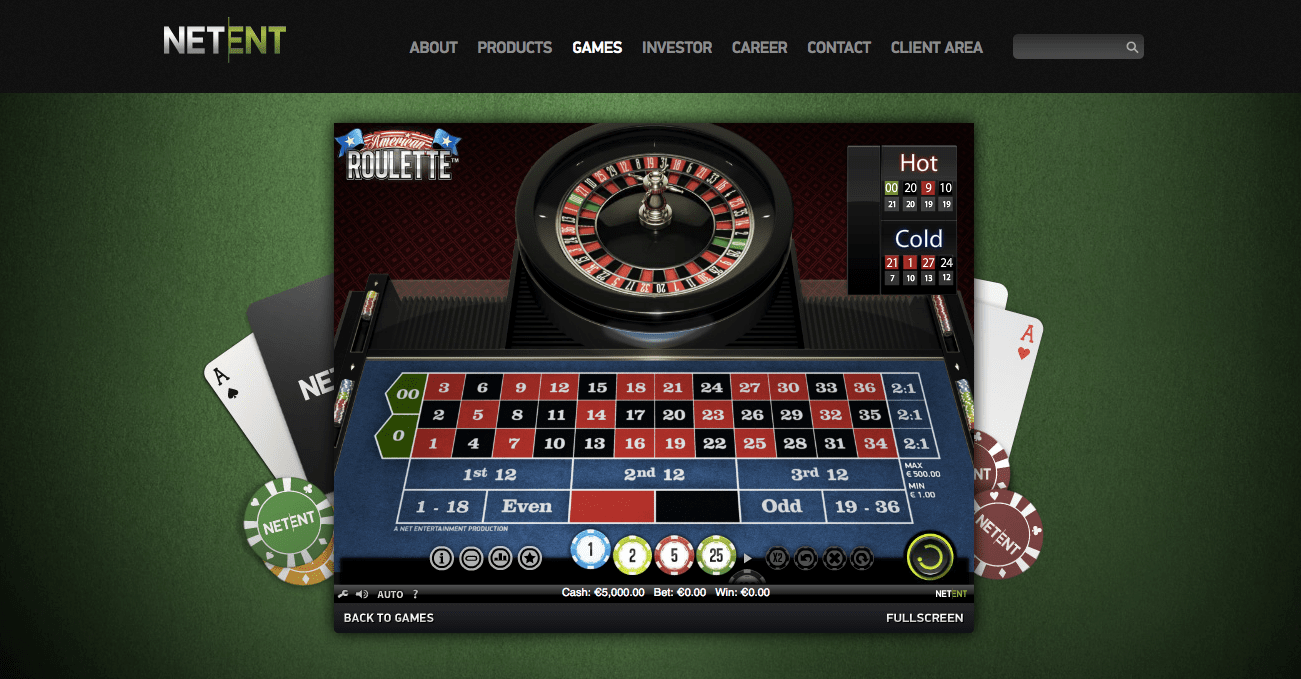 How to Play
There are lots of betting options available on American Roulette to keep you entertained. 'Inside bets' which generally cover only a few numbers, and 'outside bets' which cover large portions of the wheel at lower payouts.
Inside bets
Single: Covers a single number and pays out at 35-1.
Split: Covers two adjacent numbers and pays out 17-1.
Street: Covers a row of three numbers and pays out 11-1.
Corner: Covers a 'square' of four numbers and pays out 8-1.
Six-Line: Covers two consecutive rows (six numbers in total) and pays out 5-1.
Top Line: Covers the 0, 00, 1, 2, and 3 and pays 6-1.
Outside bets
Column Bets: Covers a column of 12 numbers and pays out at 2-1 odds.
Dozen Bets: Covers 12 consecutive numbers (such as 1-12 or 13-24) and pays out at 2-1.
Odd/Even: Covers 18 numbers and pays out at even money.
Red/Black: Covers all numbers of that colour and pays out at even money.
1-18/19-36: Covers all of the numbers in the range and pays out at even money.
The great thing about online roulette is there's no jostling for room with fellow players, no pressure from the croupier to place your bet and you have total control over the pace of the game.
The house edge in American Roulette is 5.26% and this covers all bets bar the combination of the two zeroes and 1, 2 and 3 which has an altogether wore 7.9% edge, so you're best giving that one a miss.
The Verdict
American Roulette is enormous fun, and gives you the chance to pretend you are a Vegas high roller, without even leaving the house… It's old school, authentic and traditional gaming transported to an easy to use online platform. Stick on a rat pack CD, put on your best suit, grab an old-fashioned and indulge in some good old-fashioned casino action. If you enjoyed American Roulette then you might also like Deuces Wild Double Up!