Rainbrew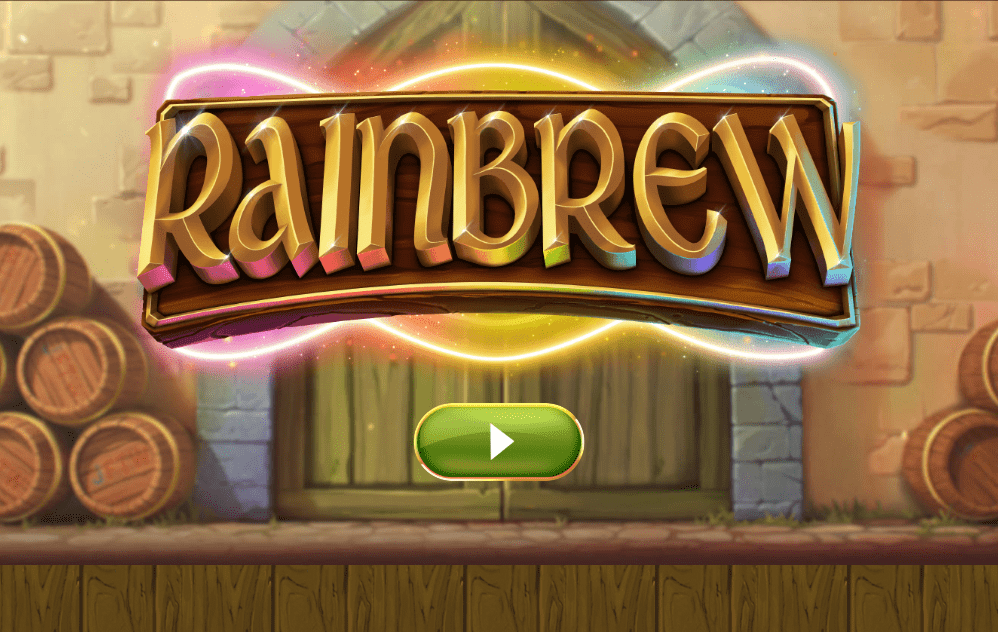 Pull up a seat at the bar. You will be in no condition to drive after a couple of spins at the Rainbrew Brewery. Rainbrew is Microgaming's most foamy online uk slots sites game to date! With such a prestigious reputation, is releasing another Irish themed online casino slot game a risk for the developer? Can this title continue the company's high standard? Read this article and find out.
The brewery in this game is owned by a cheeky little leprechaun. The leprechaun is an iconic part of Irish mythology. They are a male fairy, who lives in the Irish countryside. They protect their wealth in a pot of gold, under a rainbow. If you catch one of these cheeky little fellas, they can give you three wishes! And, we know what our wishes would be. Please make Rainbrew as good as the rest of Microgaming's impeccable collection of gaming titles.
Quick Links: Lucky Leprechaun | Lucky Irish  | Shaman's Dream | Enchanted Prince | Twin Spin | Stardust | Mega Moolah

About the Developer, Online Casino
Microgaming is known for being one of the world's first online casinos. They have been developing online casino games since 1994. They bring out new, thrilling titles every month. Their games are known for having fantastic features and beautiful 3D animations. With over 100 slots on offer, Microgaming has something for everyone. There are slots for film lovers like Jurassic Park, where you have to escape the T-Rex! Slots with a dark fairytale twist, like Dark Red, Red Riding in the Hood. And, Egyptian themed slots, like Temple of Tut, the nine-year-old king. If you liked Rainbrew, you'll love these other Irish themed titles:
 - Irish Eyes. Can you defeat the leprechaun and take his treasure? The treasure that held within the seductress's alluring Irish Eyes.
- Lucky Leprechaun. Do you have the luck of the 'chaun? Hop from toadstool to toadstool and find out!
- Rainbow Riches. The greatest online casino slot game series of all time. Play the newest instalment or the classics!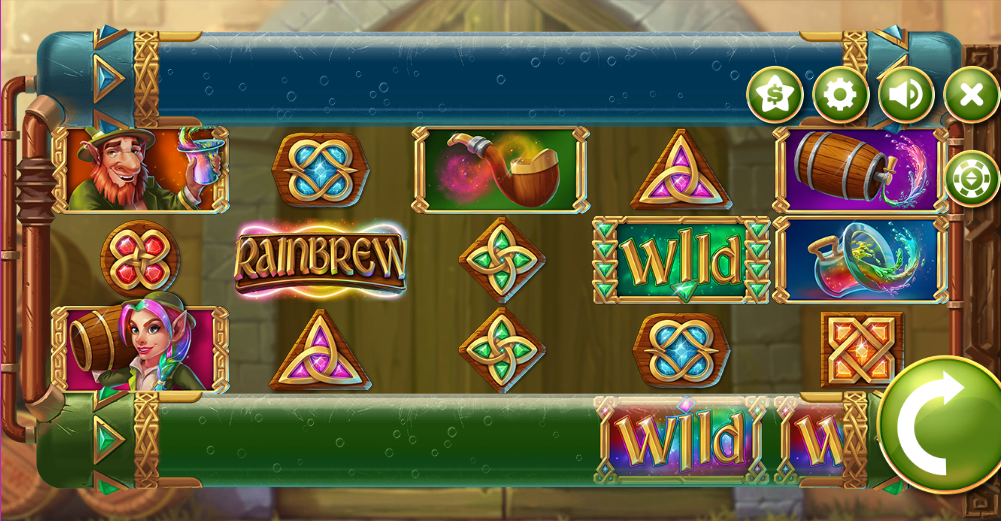 About the Online Casino Slot Game
This game is the best online casino slot game set in a leprechaun's brewery we have ever played. And, that genre is less niche than one would assume. Rainbrew is a 5 reel, 243 ways to win, online casino slot game. Have you ever wondered why leprechauns are always in such a good mood? Well, there are two reasons. One, they are always drunk. And two, all of the generous slots bonuses they have won while playing Rainbrew! The design of this slot is fantastic. Packed full of great gameplay and bonuses for players to enjoy, endlessly.
The reels are placed inside an old Irish bar. Above and below the reels, you'll find a pipe filled with the colourful alcoholic beverage, Rainbrew. The lowing paying symbol in this game is really pretty. They are Celtic emblems, thoroughly researched and designed to make them completely authentic. The higher paying and special symbols are extremely well illustrated. They include the happy leprechaun character within the game, holding up his glass of Rainbrew. We also get to see his magical, tobacco-filled smoking pipe and oak beer barrels.
If you didn't already know, Rainbrew is a special type of beer that contains a piece of the rainbow. This brew not only gives you good luck but can guide you to the end of that beautiful rainbow, where pots of gold reside!
Join the leprechauns for a pint of Rainbrew at their favourite pub in the whole of Ireland. With the number of hops in this 5 reel, 243 ways to win slot, you'll be up on the table and dancing the Irish jig in no time. The design is fantastic and feels as though you're in a genuine Irish pub. This title also comes with a Sidewinder feature. This feature increases the number of ways you can win by landing multiple wilds. There's also an exciting free spins feature that expands to 1, 125 ways to win. With this generous offering, you can create some mighty pots of gold winnings.
The Wild Symbols - The wild symbols in this slot include the regular wild, top wild and bottom wild. These all replace other symbols apart from the free spins scatter. The regular wild appears solely on the horizontal reels. Then, the top wild appears at the bottom and the bottom wild appears on reel 4 and the horizontal reel.
Sidewinder feature - To unlock this feature, a top wild needs to land. This will then trigger the top horizontal reel and bottom horizontal reel. Unlocking 1 horizontal reel will increase the number of ways to win by 576. Additionally, unlocking both horizontal reels will increase that number by 1, 125. How refreshing is that?
Free Spins Feature - Landing free spins scatters on reels 2, 4 and horizontal will activate this feature. You'll be given 3 free spins by landing 3, and 10 free spins by landing 4. We do not if we are dizzy because of the number of spins we have had, or the amount of booze we have drunk!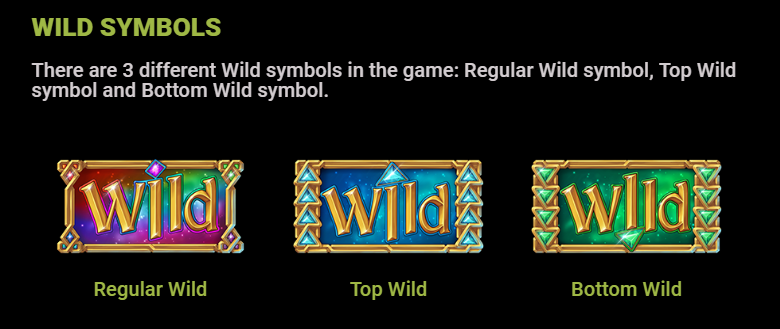 The Verdict on Rainbrew
If you love Irish themed slots then you will really enjoy Rainbrew. It's a fun slot where you get to socialise with leprechauns and win prizes along the way. What is not to love? With up to 1, 125 ways to win, the chances of you taking home a pot of gold are very, very likely. So if you've enjoyed Rainbrew and love casino slot games then come to check out our other games at Slots Baby! Behave, yeah, yeah baby, yeah!
Try Esqueleto Mariachi too!