Lucky Firecracker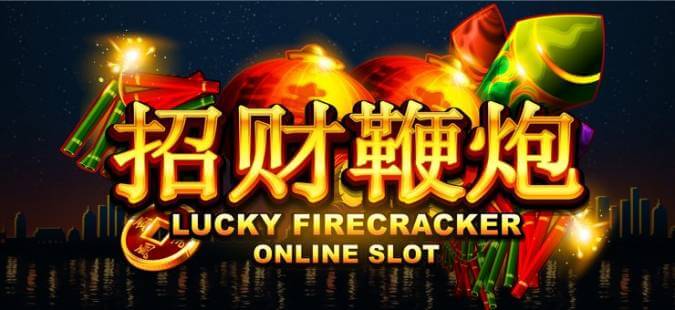 Nǐ hǎo! Welcome to Lucky Firecracker, the online slot game that is fizzing and popping out of our devices! With a game like this in your face, you have to ask yourself one question. 'Do I feel lucky', well do you, punk?
Take a trip to Eastern-Asia in Microgaming's luckiest release. However, can this game live up to Microgaming's premium profile? It was released in 2015 to coincide with Chinese New Year. 2015 was the year of the sheep, but does this slot game follow the flock? Or has it run off the side of a mountain? Read this article and find out.
We have lots of fun games at Slots Baby.
Gambling is a massive part of Chinese culture. The whole concept of gambling was invented in the Middle Kingdom, in Ancient China. One of the original gambling games invented in China is Keno. But, modern, more popular gambling games, like blackjack and poker are also said to have originated in China. Today, Macau is said to be the Las Vegas of the Eastern world. People from all around the world travel to Macau to gambling in the glitz and glamour the city can offers.
Quick Links: Jimi Hendrix Video Slot | Guns and Roses Video Slot  | Asgardian Stones | Viking Gods | Viking Fire | Thunderstruck 2 | Siren Serenade

About the Developer
Microgaming is one of the biggest online casino slot developers on the planet. They were founded in 1994. Since then they have had more than a couple of mega-releases. Their titles are among the most popular in online casino gaming history. This includes:
Shotgun of Time. Take a Cyberpunk adventure to Japan! You can battle the cyber-samurai in this fantastic online slot game!
Are you a lucky, fella? Welcome to Ireland's smallest ad most lucrative Brewery. You can win leprechaun's gold!
Sherlock of London. Help Sherlock and Watson break the code and win the riches from the psychotic killer, Jack the Ripper!
Microgaming broke the world record for giving out the largest progressive jackpot, ever. This jackpot was won on their very popular game Mega Moolah. The pay-out was an explosive €18,915,872.81 (£17,000,167.79)! The developer has also paid out a record of €1 billion in payouts all together!

About the Game
Xīnnián! This is a great game. Straight, online slots action. Stripped down and simplified. Lucky Firecracker is a 5 reel, 243 ways to win slot. It has a great 96.19 RTP, which makes us feel even luckier to have found such a generous game! For the coins, their values can start at just 0.01 and maximize at 0.50. There is a limit of 10 coins wagered per line. Some players will enjoy the auto-play feature, which permits up to an amazing one hundred auto-spins!
Microgaming most be very talented or very lucky, because they never release a bad game. this is a visually inspirational game. The bold, dark red background is alluring and perfect for the theme. Red is, after all, a lucky colour in Chinese culture. We love watching those beautiful rose-red reels spin around and around. It is hypnotising. As is the golden logo and title at the top of the reels. Besides, the title of the game is two golden hogs. In China, the hog represents luck, wealth and prosperity. A lot of research into Chinese symbolism has clearly been done in the development of Lucky Firecracker.
We loved the symbolism this game. For instance, the lower-paying symbols are represented by the usual play card numerals. This includes Ace, King, Queen, Jack, 10 and 9. The colours of the symbols are bold and beautiful. 9 is a lovely purple, 10 is a sea blue and Jack is an emerald green. In addition, Queen is a golden yellow, King is orange and Ace is a ruby red. Other symbols include sparklers, whizzing rockets, popping firecrackers and Chinese lanterns.
WILD - the 'Lucky Firecracker' logo represents the game's WILD. And, if you receive this feature you will feel very, very lucky! It can replace any symbol on the board, except for the SCATTER.
SCATTER - The SCATTER is represented by the Chinese dollar symbol. The great thing about this symbol is a payout no matter where it lands.
The soundtrack in this game is amazing. The music sounds like authentic Chinese tunes, which are catchy and mysterious. The sound of the spinning reels is crisp. The sound of a winning spin is positive and makes you feel like you have really achieved something great!
If you like the sound of this game, why not try a free version of the game, to get a feel for it? We know you will enjoy it. Unfortunately, this game is not available on mobile devices.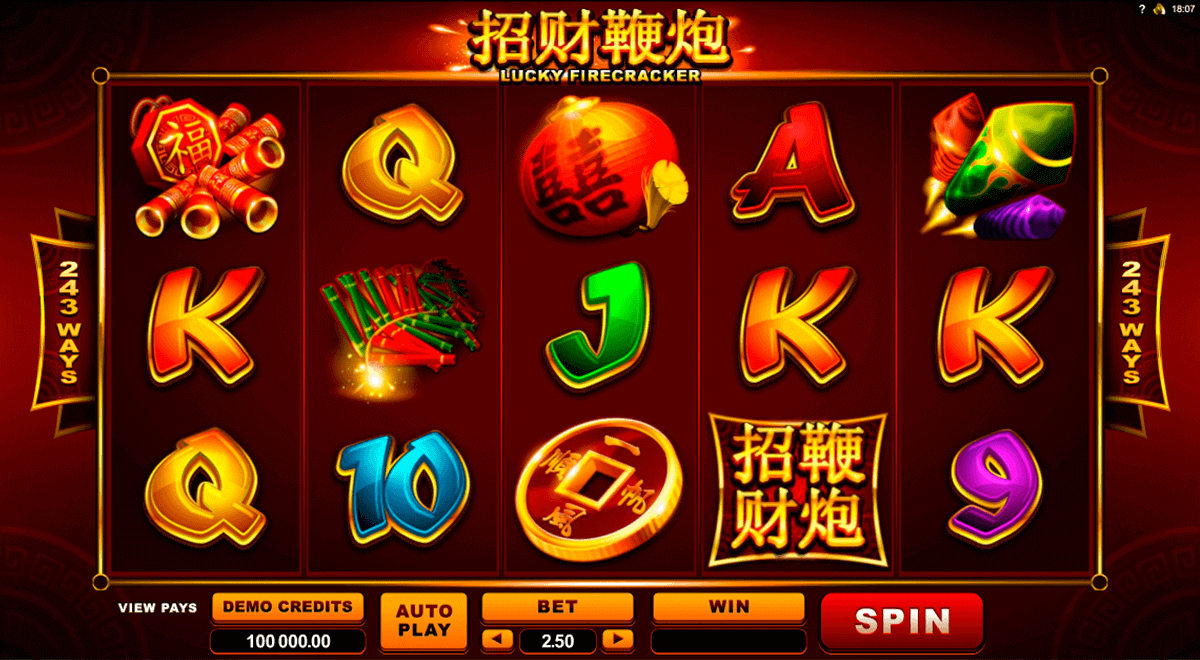 The Verdict
We really enjoyed this unique online casino slot game! It is maybe one of our favourite oriental/Eastern-Asian slot games of the last 10 years. An unforgettable game, which had us coming back for more. The visuals are brilliant and bold. But the graphics are kept simple and to-the-point. This works really well, as we are not fans of overly elaborate game designs. The sound effects and music are really impressive. We have been humming the theme tune for weeks and weeks.
Go to Slots Baby, if you are feeling horny, baby. Play online slot game like this right here, yeah baby, yeah!
You might also want to try other high RTP games such as Lucky Little Devil.