Wu-Shi Lion Dance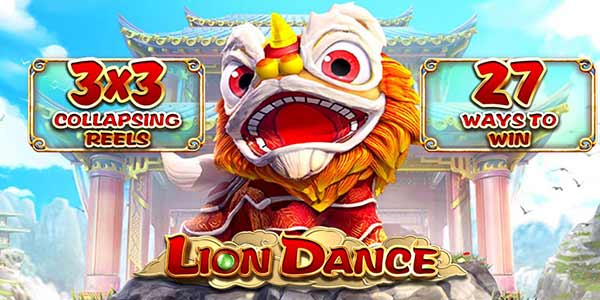 The next time you order some oriental food from the takeaway spot that's closest to you, ask yourself: when was the last time you played new online slots game, Lion Dance?
If you've never heard of it before, then you're about to receive a fortune cookie that can give you all of the luck that you need in today's world. Brought to you by Red Tiger Gaming, this online slot game is one of the many that you may have encountered on your favourite game vendor.
But what makes this one outshine the rest is the fact that you experience the true essence of the Lion, which makes players return to this game repeatedly. Check out our entire list of Slots games at SlotsBaby now.
Quick Links: Jimi Hendrix Video Slot | Guns and Roses Video Slot  | Asgardian Stones | Viking Gods | Viking Fire | Thunderstruck 2 | Siren Serenade

About The Developer
With its extraordinary design and intense graphics, Red Tiger Gaming is one of online casino game developer that every player has become aware of.
They not only consider how the game acts itself but also how the players react to them. And when they make their aims, they aim high. The games that Red Tiger Gaming has developed always perform at high quality, and they can be played on different platforms.
So when you're playing one of their games outside, you'll always have access to them via your smartphone, just like one of their most popular games, Lion Dance. If you love promo's, check out Slotsbaby.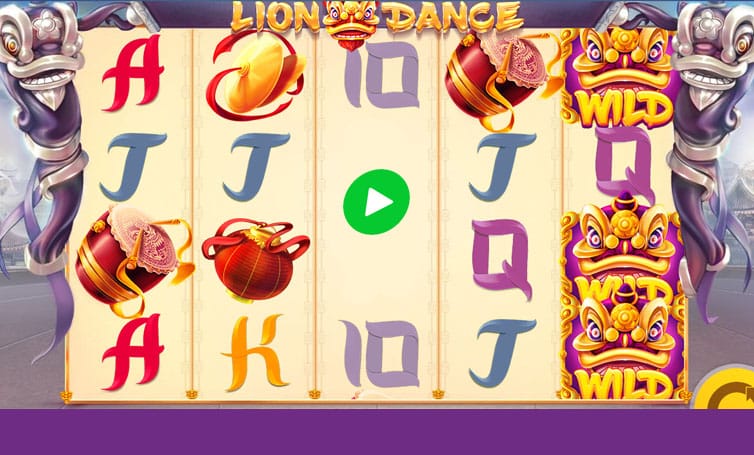 About The Game
Red Tiger Gaming likes to think outside of the box, without a frame. So, it's no wonder why they decided to design Lion Dance as a 5 reel playboard on a frameless grid!
And when the developers think outside of the box, they know how to make the online slot game available to play on any platform and device that's popular today. Lion Dance has 3 buttons that hold great importance to the player:
Stake Amount
Paytable
Spinning
The rest are always kept at a minimum view. Because of its simplistic view, the players are able to surrender to the 4 in 1 Free Spins, where nothing else can distract them from reaching their goals and winnings.
With their 5 reels, 40 pay lines, and an RTP rate of 95%, the players would find it difficult to actually get distracted from the game. Wait, there's more...
The slot game contains WILDS and SCATTER symbols that activate a dance that you'd have never seen before.
WILDS: Replaces all of the symbols except for the SCATTERS.
SCATTERS: When the player obtains 3 scatters on the odd reels such as 1, 3, and 5, you end up with 3 clusters of firecrackers where you have to pick only 1 to make a win.
If you're hearing the voice of the lion roaring inside your head, you'll be able to hear him say '4 bonus features'. That's right, at any given moment, the mystical Chinese lion would dance across your screen, and transport you to 4 worlds which include different rules but different types of bonus rounds:
Deep Stacks World: 2-3 reels randomly chosen to be invaded by a higher paying symbol.
Mega Tiles World: 2x2, 3x3, or 4x4 mega tiles made up of high paying symbols or WILDS
Connected Tiles World: 1 pay symbol chosen at random that eats its way across the tiles.
Mystery Symbols World: Some of the symbols on the reels replaced with a spinning coin and becomes a new symbol when its orbit comes to an end.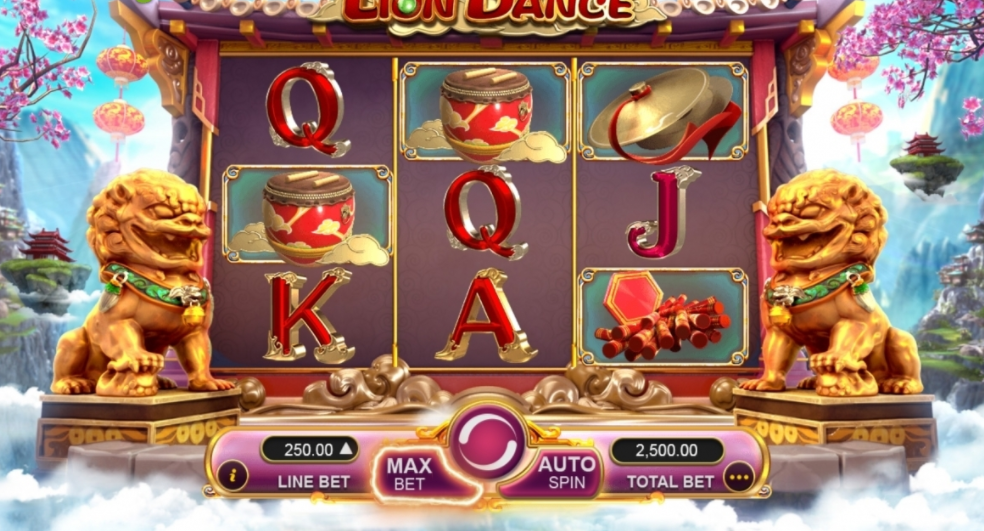 The Verdict
There's always something mysteriously enticing about Far-East Asia, especially when it comes to the mystical Lion that represents good luck in China. And if good luck is what you need, the Lion Dance definitely brings it to your laptop or mobile screen.
The Lion provides luck to all players of different levels, whether they want to put down 20p or £500. Not sure if you believe that? Then maybe it's RTP rate of 95% will seriously make you switch to your favourite game vendor and watch the king of cats dance across your screen! If you enjoyed Lion Dance then you might also like Temple Of Ausar!