Kingdom of the Sun: Golden Age


Travel back in time to the age of the Pharaohs and take home a treasure that even King Tutankhamun would be jealous of in Kingdom of the Sun from the team at Playson. There's no De-Nile that this new online slots game is at the top of the pyramid when it comes to having fun!
Have a look at other all slot games on SlotsBaby!
Quick Links: Mad Mad Monkey | Starburst  | Fluffy Favourites | Slingo | Cops and Robbers | Immortal Romance | Thunderstruck

About the Developer
Based out of Malta, Playson was founded in 2012 and have been steadily releasing top quality entertaining slot games ever since. With over 40 games filling their portfolio to the brim they've risen up through the ranks of the industry to create quite the name for themselves. With mobile optimisation at the forefront of their development strategy, you can enjoy their games on a range of smart devices.
If you're interested in filling up your phone with some of their top titles, then we suggest some of the following:
Bumper Crop
Aquarium
Alice in Wonderland
Art of the Heist
Get the best out of our offers for slot games before you play the game!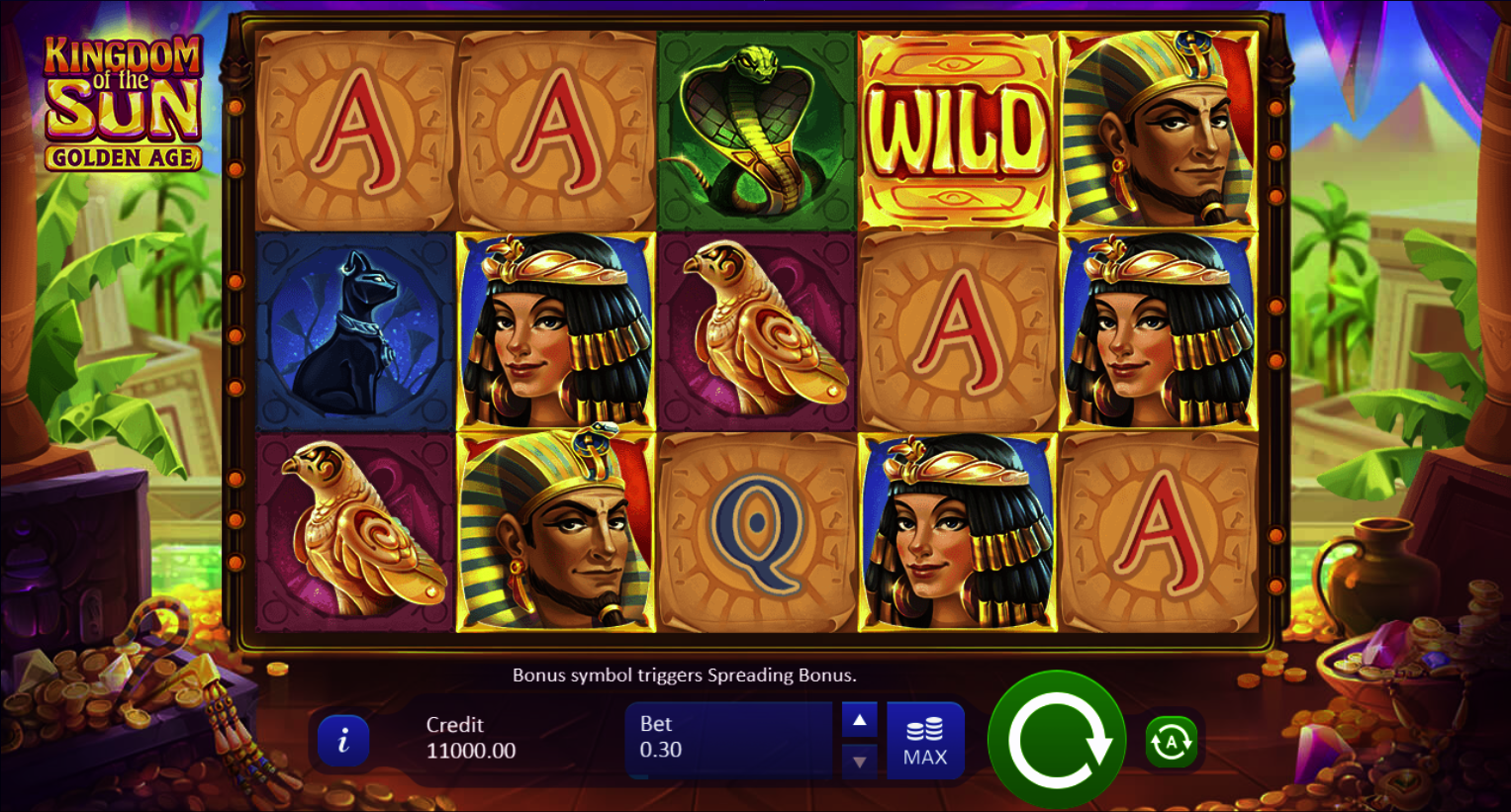 About the Game
This game seems to entice you with riches beyond your wildest dreams right off the bat as the choice of design has the players sitting in a palace in some ancient Egyptian citadel amongst a gigantic pile of treasure. Diamonds, gold coins and jewels all sparkle and glitter as if to say, 'this could all be yours', but to earn your cut of those riches you will need to spin the reels first.
The reels of course keep the theme of Egypt in mind as they're filled with various iconography of that time. There's Pharaohs, queens, asps and golden falcons, it all combines nicely to create this immersive tone that makes you feel like you really have travelled to that land that time forgot.
Whilst you're soaking up some Arabian sunlight there's also a couple of interesting bonuses that you can take advantage of:
SUN COMPASS: When enough glowing mid symbols appear on the reels the compass will point in a random direction and if there's adjacent items in that direction they will transform into mid value symbols for a higher prize.
WILDS: The golden WILD symbol in this game will substitute for other items in your combinations so it's quite handy for hitting extra paylines you might not have seen.
SPREADING BONUS: If at any point the BONUS symbol appears it will turn any low value items around it into BONUS symbols as well. This will continue to happen until they can then transform into either a high paying item or a WILD to give you a huge jackpot prize.
ULTIMATE WIN: If the entire reel is filled with one type of combination like a WILD or BONUS then your reward will double and you can get the ultimate jackpot prize.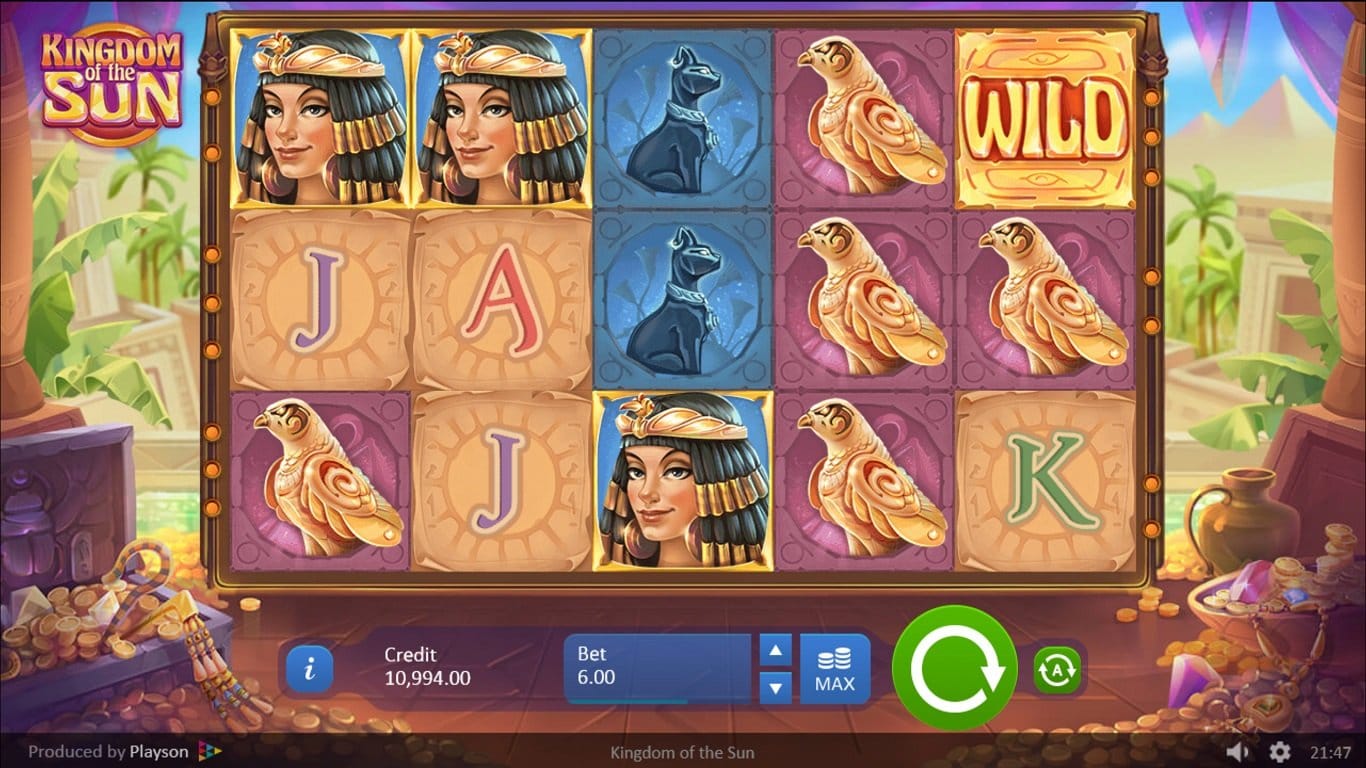 The Verdict
Overall this slot is worth checking out. Its art style is fantastic and its bonuses are simple yet easy to understand. If you're looking for a relaxing game to spend your evening with then you can't go wrong with Chang'e Goddess of the Moon. If you enjoyed Kingdom of The Sun: Golden Age why not try Chang'e Goddess of The Moon.