Horn of Plenty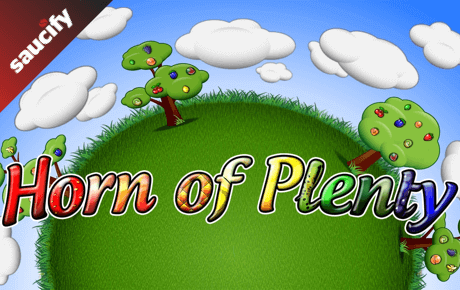 Genii Casino Software is a pretty small-time new slots developer but that's only down to the lack of time they have had in the game. In fact, these guys are putting out some pretty high-quality slots.
Horn of Plenty is one of their new slots and overall it's… pretty good. It's not the kind of slot game that is going to blow anyone away, exactly, but it does all of the basics quite nicely indeed.
Compared to some new online slots it's not exactly drenched in bonus features, but the individual symbols are valued quite nicely and that leads to an overall RTP that is pretty average at 96%.
If you feel like this is the kind of slot game for you then you can get involved with it today from anywhere between 50p and £62.50 on all of your devices at the home of new slots, Slots Baby.
Quick Links: Lucky Leprechaun | Lucky Irish  | Shaman's Dream | Enchanted Prince | Twin Spin | Stardust | Mega Moolah

About Genii Casino Software - The Developers of Horn of Plenty Slot
Pronounced 'Gee-Nee-Ahy' despite what it might read as Genii Casino Software are a new online slots team with under 100 slots to their name at the time of writing this article
We're hoping that number will grow in due course though, as these guys know what it takes to put a decent slot game together. While they don't pack their slot online games with bonuses like some online slot game developers, they are pretty consistent with the basics and their slots end up being quite a lot of fun to play.
Here are a few of some of the best Genii Casino Software games to date so far:
Robin of Sherwood
Sassy Spies
Dukes Domain
Beat Bots
Falling Fossils
You can play the best Genii Casino Software games as well as most of the best new online slots at Slots Baby right now.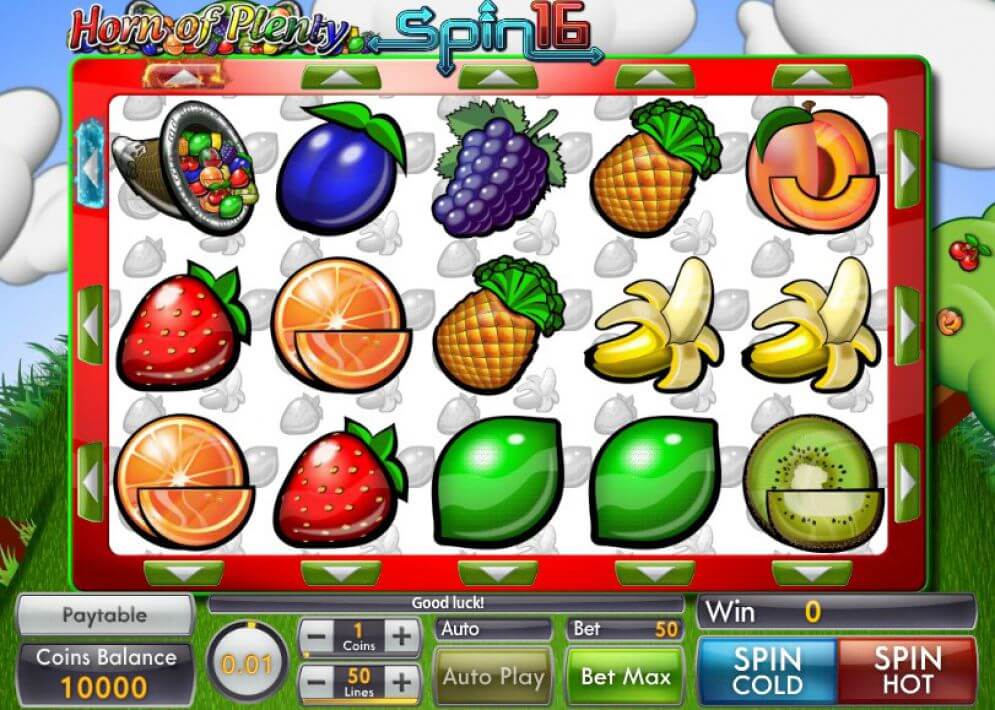 About Horn of Plenty - Expectations vs Reality
Visually, Horn of Plenty is a pretty simple game as there is not a lot going on that is going to stimulate the player. In a way, this is a good thing as it means there is less visual clutter which is quite often the case with slots and leads to them becoming very confusing to play.
The graphics are pretty good though, and there is a beauty in simplicity here which can appeal to quite a lot of punters in our experience.
It's a classic styled slot, which means that the symbols are made up of a whole bunch of different fruits. In order of value, these consist of peaches, grapes, strawberries, kiwis, bananas, limes, pineapples, oranges, plums and cherries. The latter of these is the most valuable, and will pay out a pretty generous 1000 coins should you manage to land five of the. Four will land you 500 coins.
The special symbol, the horn, pays out the most of all, however, and landing five of these will earn you a cool 4000 coins whereas four will get you 1500.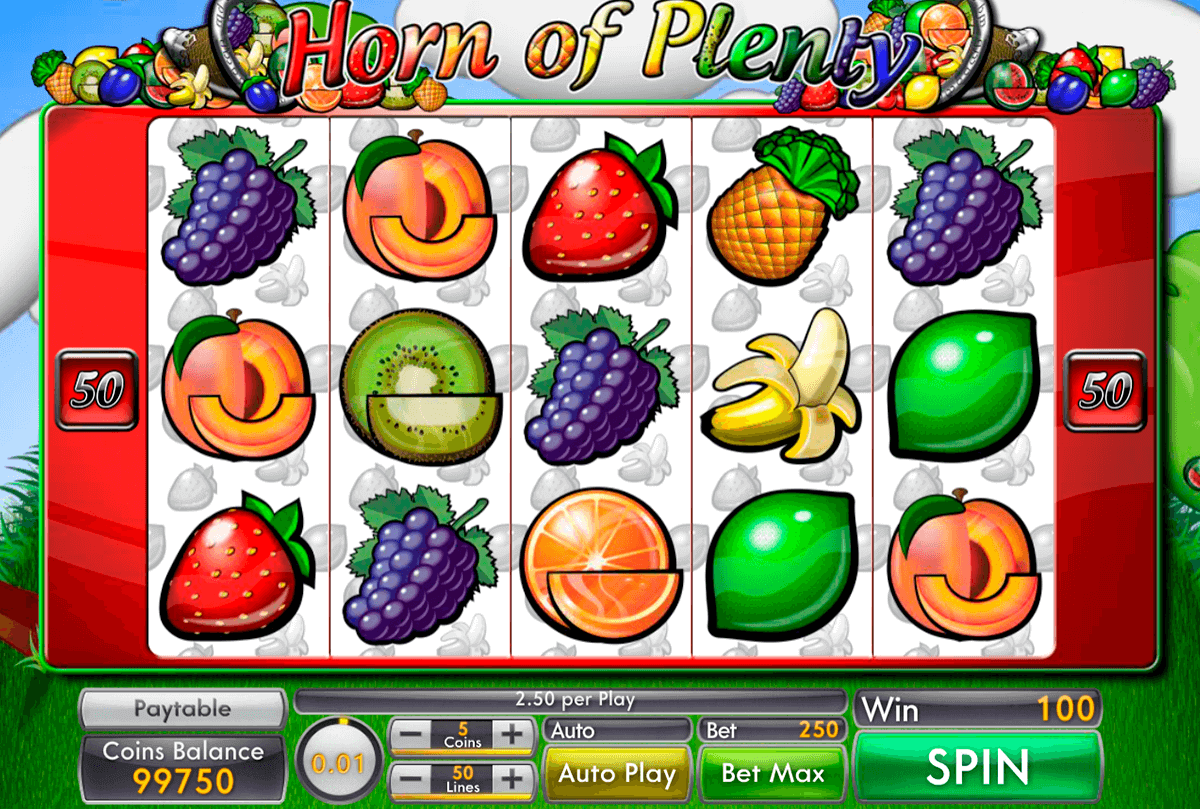 Horn of Plenty Bonus Features and Free Spins
Despite not being laden with bonus features, Horn of Plenty does have some free spins which has become a bit of an essential with the world of new slots. In fact, it's gotten to the point where if a slot game does not have free spins involved within it, it becomes a bit of a disappointment.
Anyhow, landing free spins is achieved by getting the scatter symbols on the reels, and during said free spins each of the coins has its value boosted.  That means that the horn itself is now going to be worth 12,000 coins instead of 4000 if you manage to be so lucky as to land five of them during the free spins round.
Last Thoughts on Horn of Plenty Online Slot - Hit or Miss?
With a free spins round that offers some big valued symbols, even though those symbols are worth a fair amount already within the base game, we think Horn of Plenty is a very fair slot game to play.
Sure, it's not quite as exciting as some other new slots but if you are the type of player who likes to keep things simple then play Horn of Plenty at Slots Baby today.

Slots Baby offers numerous games like this, such as Moose Vamoose Slot.