BloodShot
Here's a superb online slots game from Pariplay that takes you deep into the heart of Bloodshot, the childhood orphan who was experimented upon and has since grew up with super powers. Spin through 5 reels of sullen mayhem to unearth the powers of BloodShot and win some free spins and cash rewards. If you love promo's don't forget to check out our Slot offers
Check out our entire list of slot games here at Slotsbaby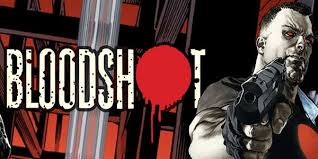 About the Developer
With a name like Pariplay you expect the best in cutting edge entertainment. If you have any doubts on their name then we're here to burst that bubble. Not only is Pariplay the literal blueprint for most games in the market, but it is also the staple that holds together some of the most played games within the industry itself. Take note other game devs, Pariplay know how to capitalise on ideas in the best ways possible. When one sees Pariplay, we suggest you play. Heed our advice!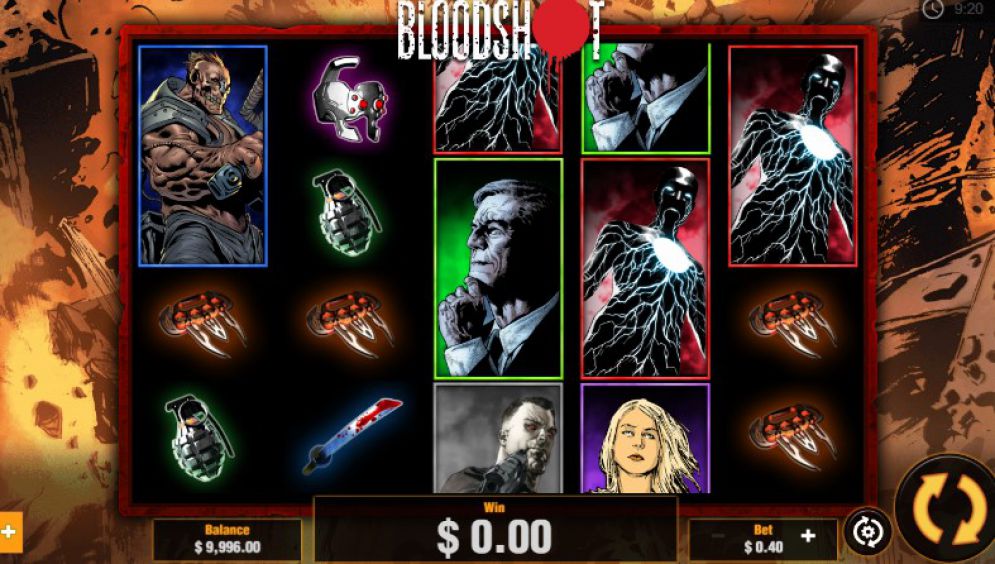 About the Game
Now we know what you're thinking: the name of this slot suggests a violent bloody slot. Well you're right on the money on that one! Pariplay are the inventors of this slot, and have used the of the American Valiant Comic from the 90's as its main theme. The character of Bloodshot is here and he's out for blood (who'd have thought it). The character of Bloodshot is the main focus in this slot. The history of this character is quite sad when you think about it, this is a character that was experimented on and had his memory wiped (like wolverine but not wolverine). You can see why he might be a little annoyed although going on a killing spree might not be the best course of action. Still, we digress. This is a 5 reel over 40 pay-line slot that is packed full of action. Make no mistake about it, if you enjoy action/adventure films you will find similar ground here. This is quite a violent game where you assist Bloodshot in his task to find out his storied history, you better lawyer up at the end of this, vigilantes aren't looked to pretty upon.
Bets can be placed from as little as 40p per spin with maximum stakes sitting pretty at £20 total, thus making it the perfect type of slot that works for many different play styles. There is a lot on offer here, including free spins, wilds and scatters: all hallmark signs of a Pariplay slot. Expect explosions and all kinds of action to be at play here. Players who are a little squeamish shouldn't worry too much about gore, although we have begged this slot up to be something quite bloody, Pariplay do a really good at making it not too detailed. The draw here is the character of Bloodshot anyway, he's a vigilante so what did you really expect?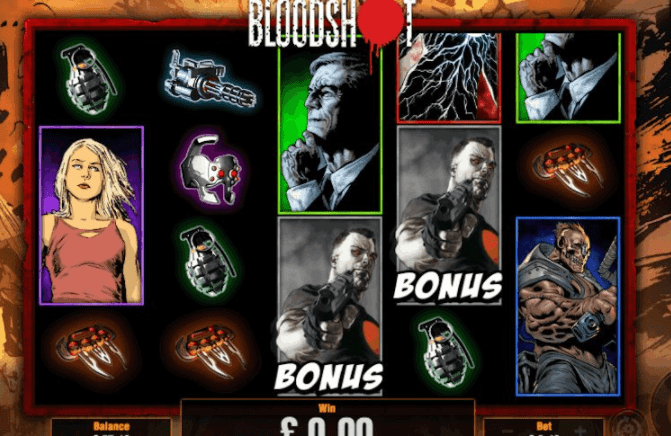 The Verdict
BloodShot is a slot that if given the opportunity will be a sure fire favourite for anyone who enjoys a cheeky slot break. Pariplay should be commended on adapting a character into the slot screen as smoothly as this. We advise multiple playthroughs of this slot to fully appreciate all of the little details at play here. Keep your eyes open for those added features if one really wants to win big. Play smart, win big: a motto of many, try it out for yourself. 8/10. If you enjoyed BloodShot then you might also like Drive Multiplier Mayhem