Asteroids
Here's a superb new online slots game from Pariplay. Most of us will have heard of the classic Atari computer game 'Asteroids'.  Some of us may even remember playing it when it first came out, back in 1979.  One of the most beloved titles from the 'golden age of arcade games', this space shooter entertained thousands upon thousands of keen arcade fans, as they piloted their little triangular ship to destroy asteroids and flying saucers.  This nostalgic online slots offering from PariPlay captures the spirit of the original arcade game that entranced so many, but is cutting edge in its artwork, slick gameplay, and numerous bonus features.  It has Atari's stamp on it, too, so you know you're getting 'the real deal'. If you love promo's don't forget to check out our Slot Offers
Check out our entire list of slot games here at SlotsBaby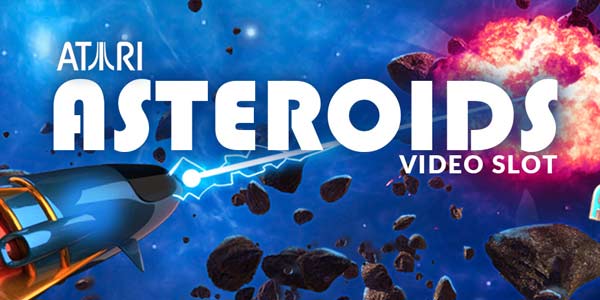 About the Developer
PariPlay can pride themselves on true multi-platform success. Their gaming business encompasses iGaming, Social, iLottery, Mobile on Premise and Video Lottery Terminal, but on each and every one of those platforms, they excel.  Their slots titles are no exception, with some of their well-known and popular titles including:
Asteroids
Vegas Show
Fruit Abduction
Arctic Madness
The Asteroids arcade game was cutting-edge in its day, and PariPlay remain on the forefront of new platforms, technologies and initiatives in slots gaming.  You'll recognise their games by their bold cartoon style, intuitive gameplay, and cleverly realised themes, as well as their perfectly integrated and motivating bonus features.  This team are one to reckon with.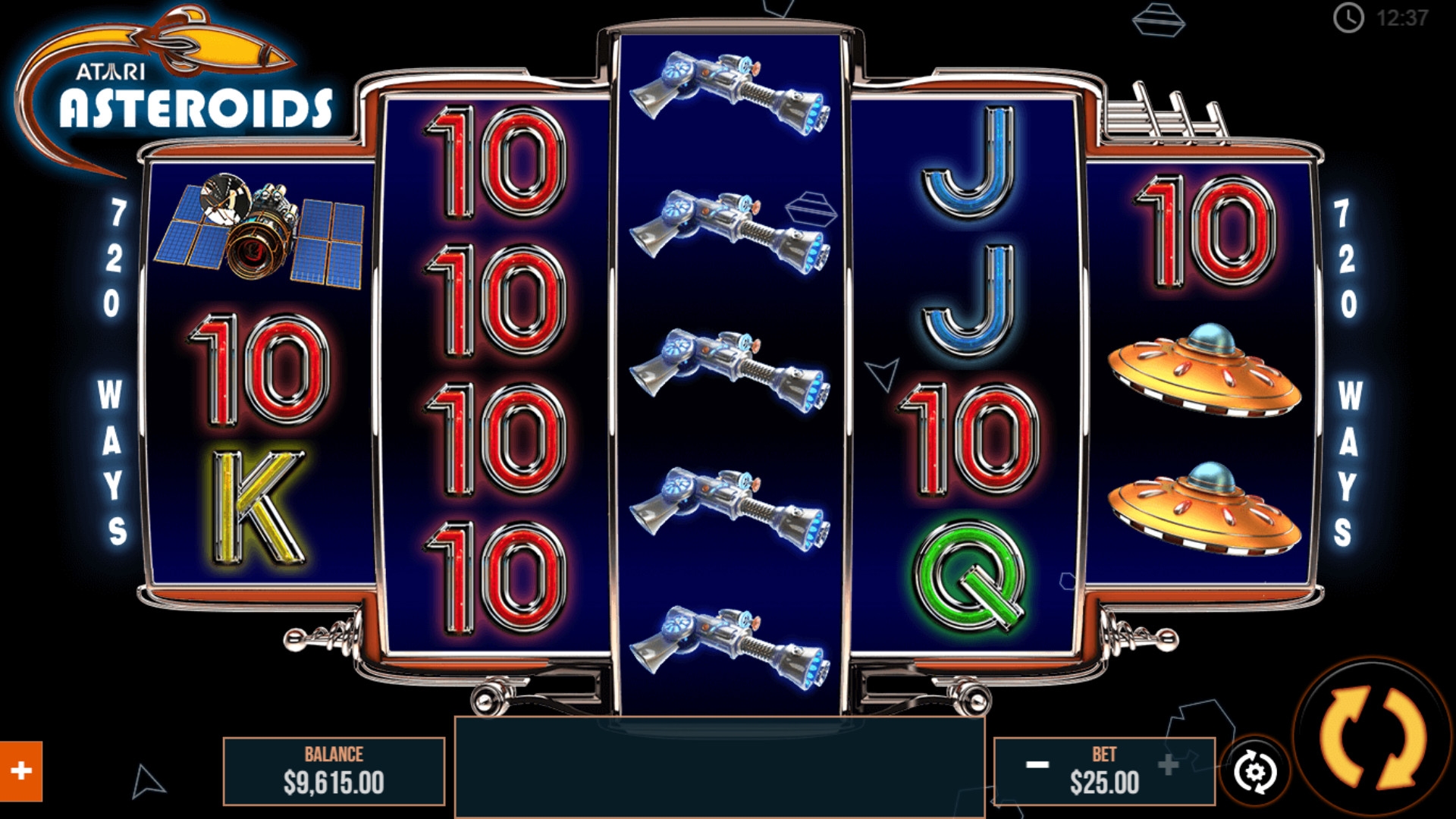 About the Game
Asteroids has a simple but striking layout, with a black background that makes the reels seem to 'pop' from the screen.  If you look closely you can see shapes from the original Atari game float by.  There are five reels, with the central reel housing five symbols, the two reels surrounding it housing four each, and the outer reels housing three symbols each.  This gives the game a unique and interesting look, and provides 720 ways to win.
The reels feature gorgeously illustrated symbols reminiscent of the original Asteroids game (though of course far more detailed), including glossy blue rocket ships, orange flying saucers, satellites, and asteroids with the Atari Symbol on them.
The music has a classic arcade feel to it, and provides a great sense of adventure as the reels spin.  There's a useful Autoplay function, too, for if you want to sit back a bit and enjoy the spaceship ride.
The game's bonus features are as classic and entertaining as its namesake, and include:
WILDS – a WILD symbol substitutes for all other basic symbols. Whenever a WILD is part of a win, it will stick in place, and the player gets a free re-spin.
SCATTERS – three or more planet Earth SCATTER symbols trigger up to 30 re-spins, alongside multipliers, which can make for some galactic winning streaks.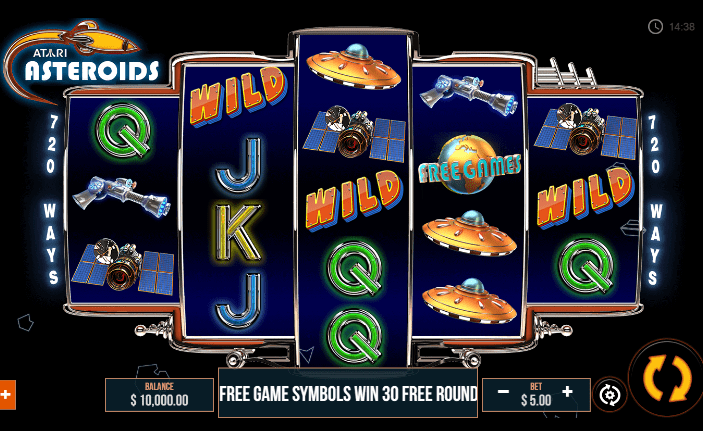 The Verdict
Fans of arcade games and slots games alike will revel in this up-to-date reimagining of this paragon of gaming history.  This is one slick and entertaining spaceship to pilot, and its retro design is a deep-space delight.  The bonuses aren't overly complex, making them easy to grasp and the whole package more streamlined.  All-in-all, Asteroids is 'out of this world'! If you enjoyed Asteroids then you might also like Golden Fishtank