Archangels: Salvation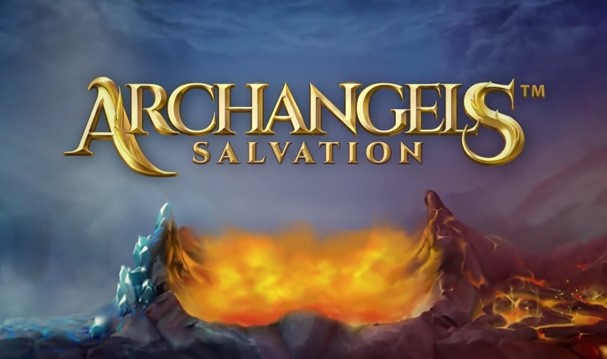 Archangels is another great new online slots game. Allow us to offer you redemption during these times of hardship, introducing Archangels: Salvation. The setting of this slot takes place during an apocalypse of some kind, where humanities last saving grace is the power provided by the Archangels who act as the gatekeepers in our damnation. This 3D slot is packed full of additional features, features that turn standard gameplay into incredibly memorable moments that you aren't likely to forget anytime soon. This is a 6 reel slot played out over 100 different pay-lines, making it a very hectic looking slot (gameplay speaking), but then again this only adds to the appeal of this slot overall. The RTP percentage of Archangels: Salvation demo slot game sits at around 96% making it quite generous in terms of what it's giving you for your hard-earned cash. Be sure to check out the rest of our review below to see if your soul is a fortuitous one…
Quick Links: Jimi Hendrix Video Slot | Guns and Roses Video Slot  | Asgardian Stones | Viking Gods | Viking Fire | Thunderstruck 2 | Siren Serenade

About the Developer
NetEnt (short for Net Entertainment) are amongst the most popular and innovative game developers going today. There are not many online slot developers out there that can hold a candle to the accomplishments of NetEnt, their attention to detail is also something of note. Every slot they come out with seems to garner even more attention from the most eager of their followers. One need only play any of their online slots to see this for themselves. The slots that NetEnt create have inspired and also encouraged all of the right changes in the industry. When NetEnt moves, everyone else follows, and in an industry with so many developers out there presently, you need a leader/innovator, that's NetEnt. If you love promo's, check our casino slot promotions today.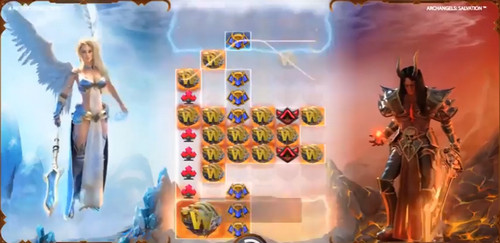 About the Game
Archangels: Salvation is the first ever slot to have over 100 pay-lines that's been created by NetEnt, making this somewhat of a cause for celebration despite the somewhat bleak theme of this slot. With the pay-lines being so large, you can expect to see various wins spread out across many different spins. One of the biggest highlights in this slot is the two separate wilds that can be found lurking in the reels. Matching 2x2 wild symbols will grant one the ability to come out on top via the use of stacked wilds accordingly. These two features are separated in that one is named heaven and the other is hell.
Scatters are yet another symbol to aim for, matching scatter symbols are important tin that they will grant one access into the free spins round. Free spins will give out even higher scores based on additional multipliers that will throw scores even higher up the slot food chain. There are a variety of different themed symbols at play here, all of which play towards the theme at play here.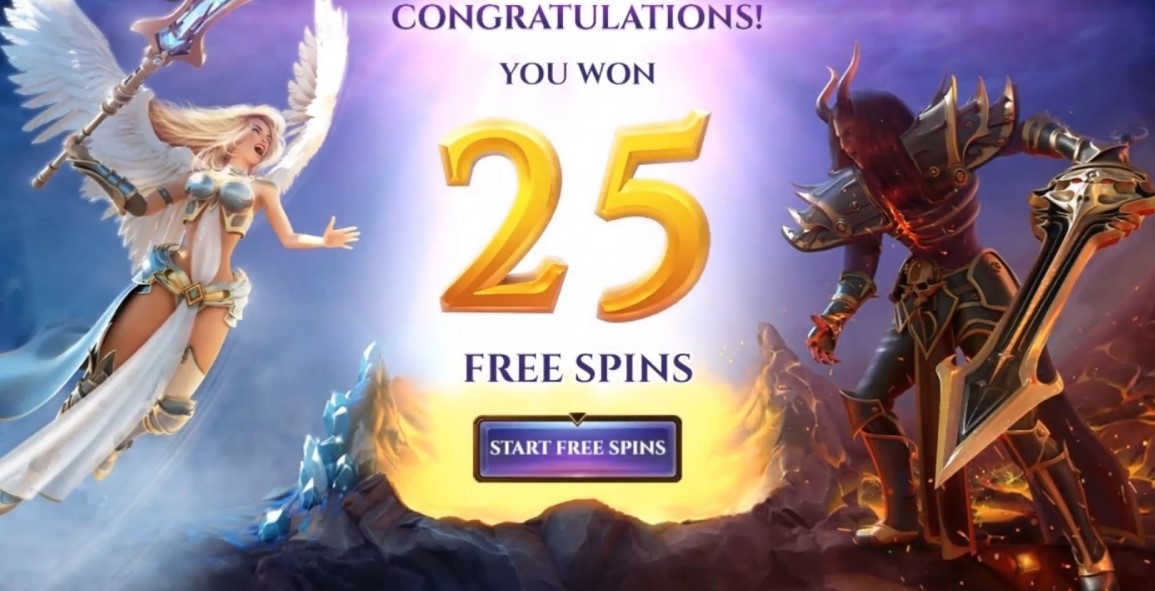 The Verdict
Archangels: Salvation is one of those slots that can be seen as highly addictive if played repeatedly. NetEnt have clearly done their homework, and their experiment in using 100 pay-lines is clearly a success. Check out this slot, you will not regret it! If you enjoyed this game why not try Break Da Bank Again.