7s to burn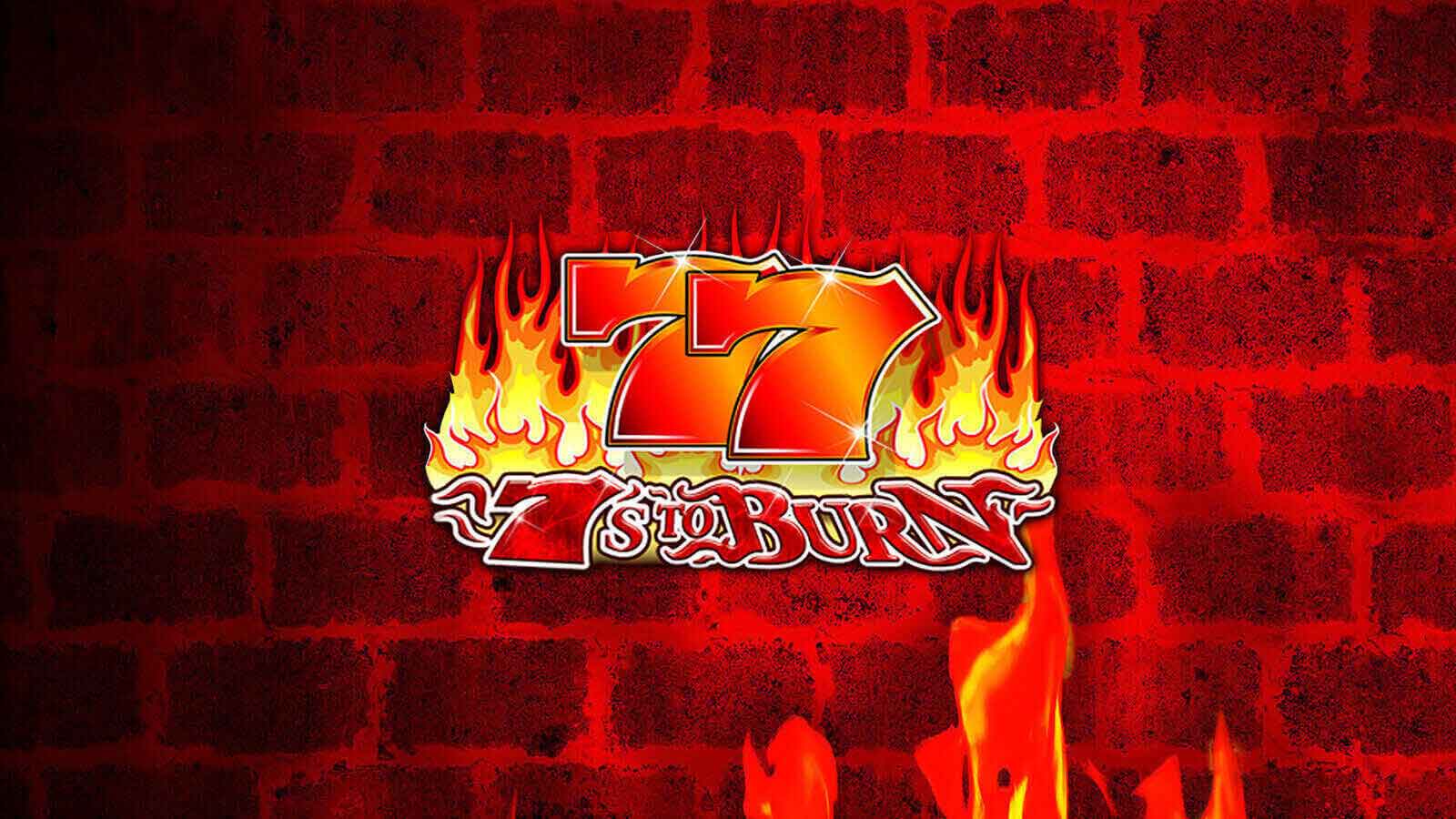 This game wants to kick you in the mouth, like a mouthful of chillis. 7s to Burn is a hot new release from the developer Barcrest. It is a homage to the tradition of casino and arcade slots. These age-old machines paved the way for the online slots that you see and can play today! This is a classic 3 reel slot game, which you can play at Slots Baby. We recommend playing with a large glass of milk, and some lavender oil. You are going to get roasted! It can be too long since we have played a good ole' fashioned three-reel slot game. We cannot wait to try Barcrest's newest title. Be sure to check out the rest of our review below to find out more! You can also search for more slots game online.
The first gambling machines were created in New York, by Sittman and Pitt in 1887. It contained five metal drum containers, which held 50 card faces. The game was based on traditional poker games. The player had to insert a nickel, but there was no pay-out to the machine. The winner would win prizes from the bar or location the machine was in. This could be cigars, alcohol, or food. The machine was simply called the 'Poker Machine'.
The first pay-out machine was invented by Fey, which he called the Liberty Bell. The machine could not give the pay-out itself. But instead, the bar was responsible for pay-outs to the players.
These are the inspirational stories and achievements that Barcrest is attempting to pay tribute to with 7s to Burn. But, can this title do it justice? read this article and find out.
Quick Links: Lucky Leprechaun | Lucky Irish  | Shaman's Dream | Enchanted Prince | Twin Spin | Stardust | Mega Moolah

The developer of 7s to Burn Slots Game
Developer Barcrest has been in the gambling industry since 1968. They were founded in Manchester England. They began as a gambling machine manufacturer. Making the popular British gambling game, 'fruit machines'. However, they have evolved with the times and now develop online casino slot games. It is very likely that you have played a Barcrest game before, and you have just not realised. Be sure to check out their ever-growing catalog of online casino slot games.
Some of their great titles include:
Barkin' Mad. Get out of the dog house, win big!
Arabian Charms. Rub, rub, rub! Three wishes, what will they be? Win, win, win.
And, the iconic Rainbow Riches series. The famous online slot game series is a must-play to any avid fan!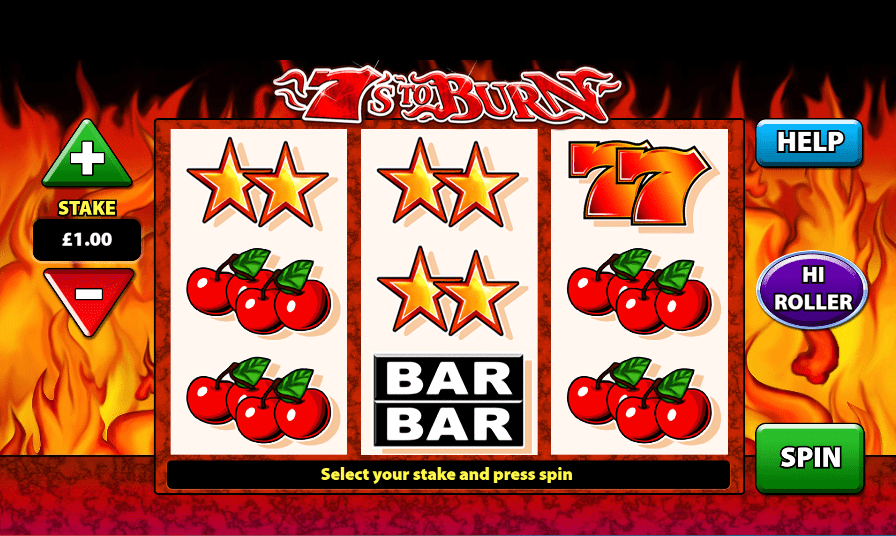 Gameplay guide to 7s to burn
We really enjoyed this amazing online casino slot game. Sittman, Pitt, and Fey would be extremely proud of Barcrest's creation.
There are many bonuses and features included in this game. They keep the gameplay interesting, while not departed too far from the traditional slot experience. Apart from these aspects, the gameplay is stripping down online casino slot games. Down to the bare necessities of the slot game.
Hi Roller: This bonus

is triggered by

the scatter symbol.

Simply

hit the hi roller button and you will

initiate

this feature. In this feature, there will be 5 rounds worth of spins. And, it will trigger the fiery 77 wild symbols. These symbols increase your scores, making the pay-outs even higher!
Hot Wins: Hot Wins are accessible through the base game. This will add multipliers to your base symbols, which is a great way of raising the scores!
Ouch, after that gameplay, you will need some aloe vera! This is maybe the strongest aspect of 7s to Burn. Simple, yet deadly. We felt like we were back in the nineteen-eighties, the golden era of casino slot games. But, thankfully we did not have a mullet.
The visual design of 7s to Burn is superb. A real scorcher! We loved the contrast between the red and the black. The yellows and oranges add a fieriness to the game, which is so often overlooked by online casino developers! It keeps the visuals simplistic but powerful, like the gameplay.
The soundscape of this game is beautiful. The soundtrack is rockin'. It is beautifully composed and suits the game brilliantly. The sound effects can only be described with two words, 'Hot Spice'. Every fizz, burn and engine noise sent a shiver down our spines.
This game keeps the traditional symbols of slot machines. The 7s, Bar, Bells and Fruit are all illustrated boldly and beautifully. They really jump out of the screen. They made us nostalgic for the good times we have spent sitting in arcades and casinos, playing our favourite gambling machines. In this game, Barcrest proved that less can indeed be more, in designing online casino slot games.
Find more promos and bonus features like this on Slots Baby.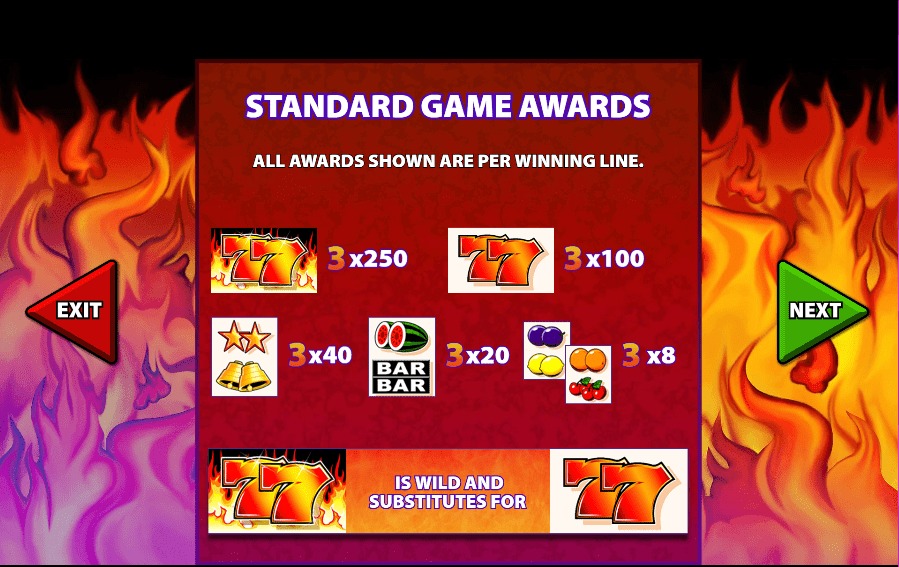 Final thoughts for 7s to burn online slot
What a fantastic online casino slot game. It's sizzling! This is one hot tamale! A successful homage to gambling traditions. This might be one of our favourite games in 2019. Definitely check this one out if you haven't already! If you enjoy a good grilling, play this game today!
We could not get enough of the music and sound within this game. Similarly, the visual design of this game is unbelievable. Simplistic, yet powerful. we are thinking of redecorating our front-rooms to match the beautiful 7s to Burn design. Or if you have and want to find another game similar to 7s To Burn, click Slots Baby and get your mojo back, today!
Here's another Xmas-themed game you never want to miss - A visit from St. Nick.