Jackpotz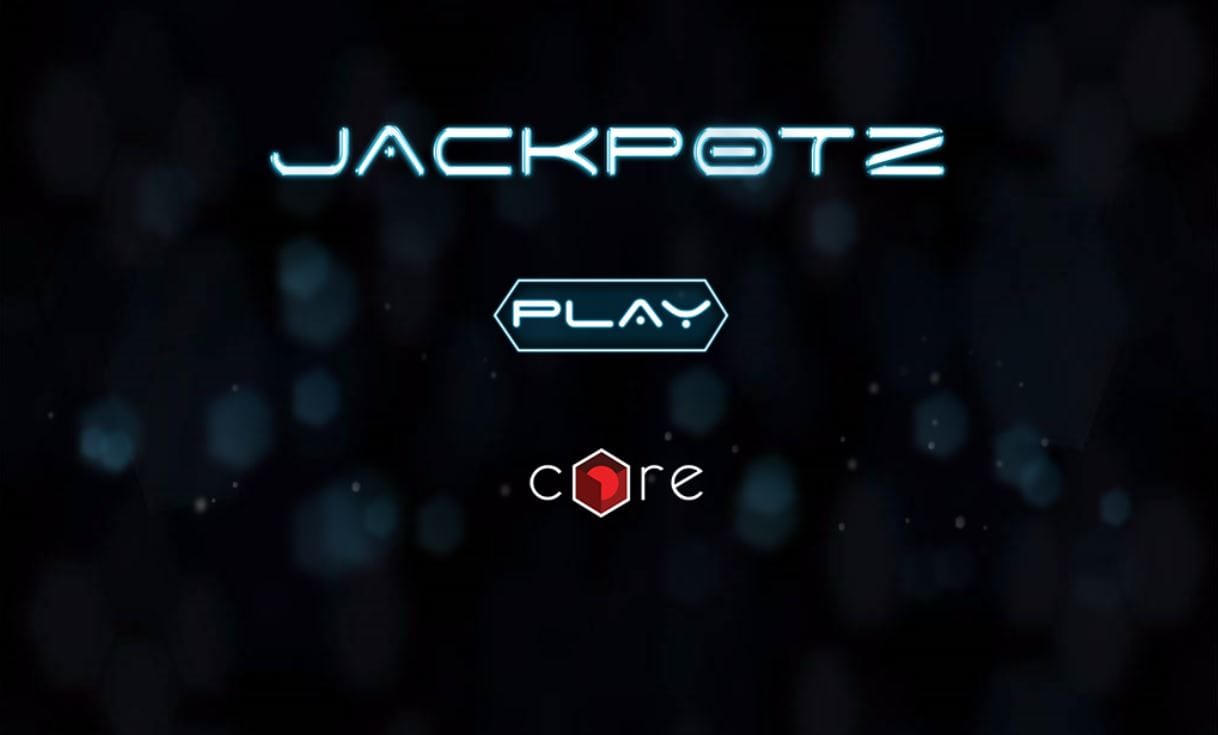 Let's face it, a lot of the slots games out there these days are remarkably similar to one another. In fact, it feels like developers just keep making games that are inspired by a limited number of themes. You know the ones I mean – Ancient Egypt, fairies and pixies, and Asian-inspired games. Getting sick of playing the same old themes? Don't worry because Jackpotz is here to save the day. It certainly won't feel like any other slot game you've experienced before when you try and play new slot at slotsbaby.
Get the best out of our online slot promotions before you play the game!
Quick Links: Jimi Hendrix Video Slot | Guns and Roses Video Slot  | Asgardian Stones | Viking Gods | Viking Fire | Thunderstruck 2 | Siren Serenade

About the Developer
Core Gaming have decided to turn the world of slots on its head and have ventured somewhere not many other games companies have gone before – into the future. This sci-fi game has excellent visuals that really help enhance the game play. When you start to spin these reels, you will see that there is no wonder Core Gaming have been able to build up such a strong reputation for themselves.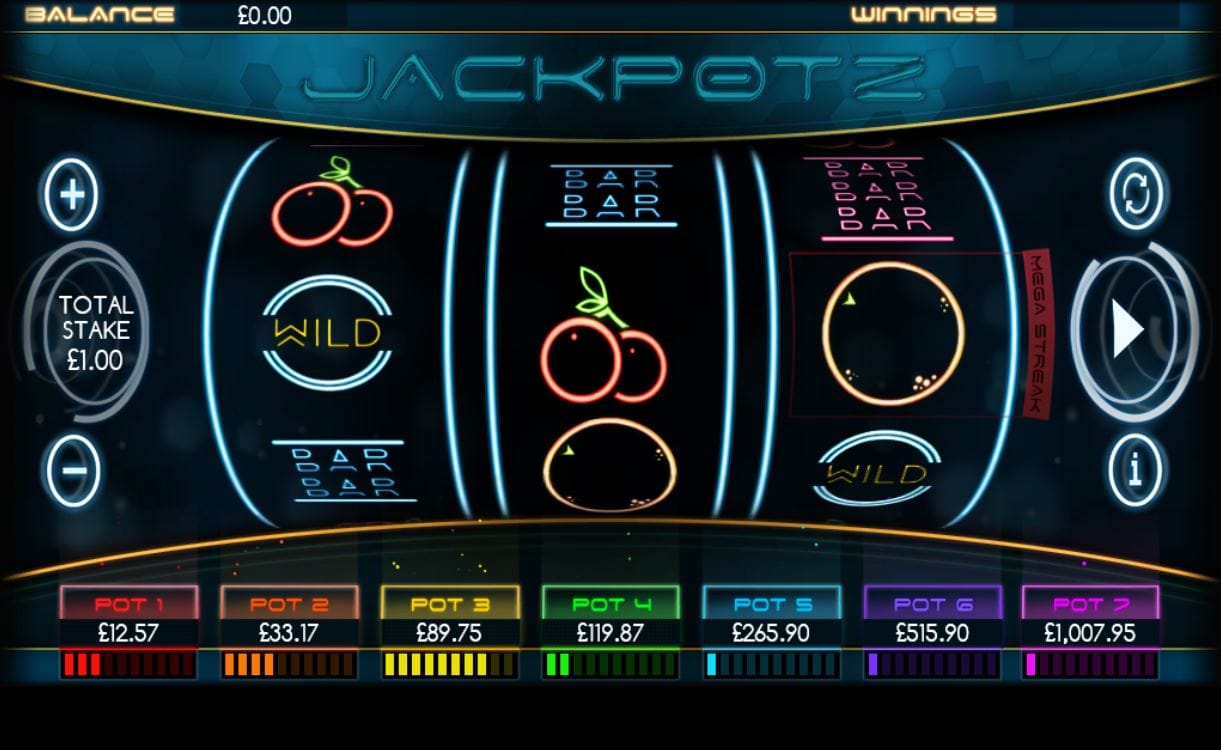 About the Game
When you first see Jackpotz, you might think that it's a traditional slot as it only has three reels and five pay lines. However, then the heavy bass kicks in with the background music, and you will notice all of the space-age font and spaceship-inspired design. We are very much in the future now! Some of the symbols might look slightly familiar to you as well. That's probably because they are some old favourites that have been given a neon and contemporary twist. You'll see redesigned cherries, bunches of grapes and melons. There are also the old-style double and treble bars which can greatly increase your winnings. They aren't the only bonuses that can help you win, though.
WILD SYMBOL – The Wilds in this game may be quite rare, but that doesn't mean you don't stand any chance of seeing them – you just need to keep spinning for longer! Spinning three Wilds could win you 500x your total stake.
MEGA STREAK SYMBOL – You will also see a Mega Streak symbol on the reels when you spin. However, getting this to activate will be even harder than bagging a Wild as it's only useful when it lands on centre symbol on the middle reel. This is something to aim for, though, as landing it bang on will win you between four and twenty free spins. Every single free spin you get in this game is always guaranteed to be a winner!
You might also notice that there are some letters underneath the main game board. These will light up at random to spell out the game's title. If you manage to light them up, you'll get an extra pay out!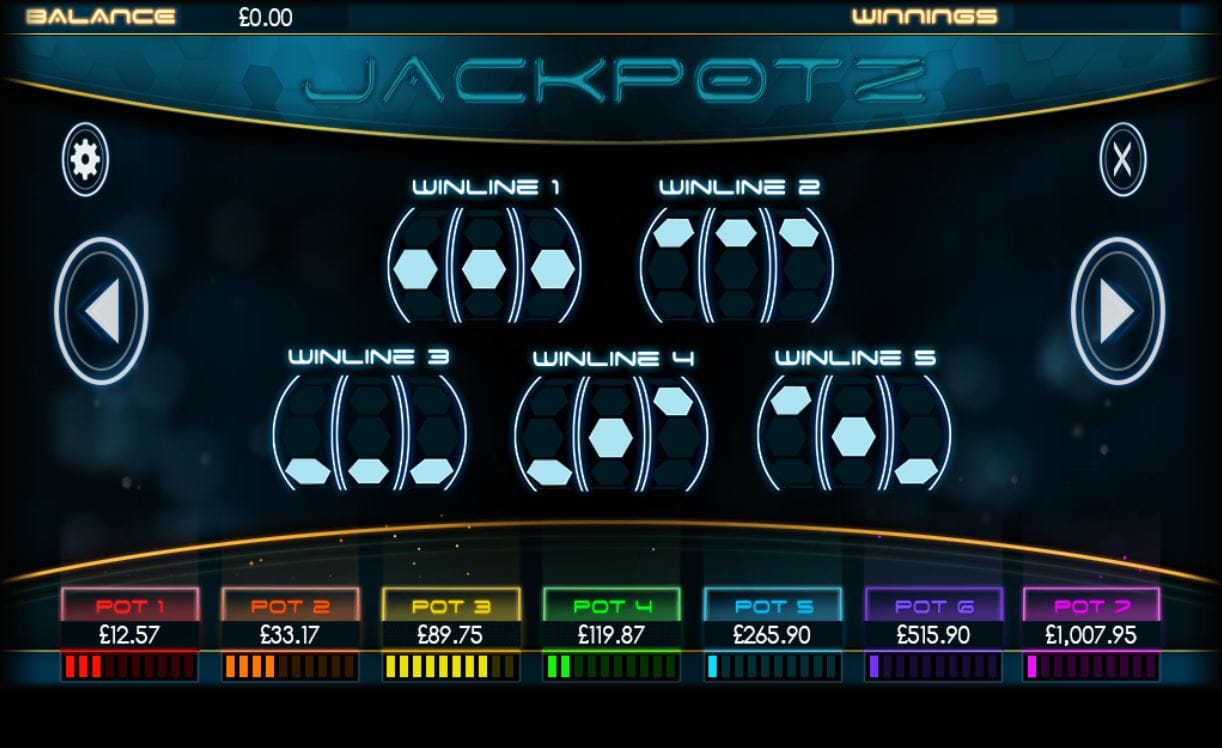 The Verdict
If you have been getting sick and tired of some of the so-called quirky casino slot game themes that are popular at the minute, you should find that Jackpotz is a great breath of fresh air. Thanks to its Mega Streak Symbol, you will probably find that it is a lot more profitable than the others too! If you liked Jackpotz why not try Mighty Kong.