Platinum Blackjack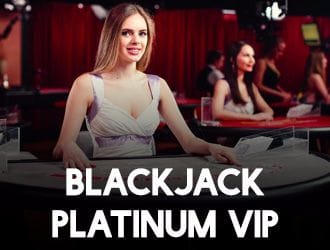 Platinum Blackjack is an exciting and fast-paced variant of the casino game Blackjack, obviously different from new online slots. If you want a more high-end experience, go for this variant!
The rules don't greatly differ from a traditional game of Blackjack, but there are definitely things you should know about the game. So make sure you familiarise yourself with the rules, then head on over to Slots Baby and begin your gaming adventure! Play Wonder Woods slot too!
Quick Links: Lucky Leprechaun | Lucky Irish  | Shaman's Dream | Enchanted Prince | Twin Spin | Stardust | Mega Moolah

How to Play Platinum Blackjack
So how do you actually play Platinum Blackjack? All of the basic rules that you are already familiar with are in place, as you need to try and beat the dealer by getting as close to 21 as possible.
You'll need to bet before the game can begin, and the betting range tends to be a bit higher for this one as you'll need to bet their minimum bet to be able to join.
There are other betting options in place, like perfect pairs, a bet behind, 21+3, and an insurance side bet. Platinum Blackjack is played using eight decks of cards, with the dealer dealing until 16 and standing on all 17s.
You can split and double down on any initial cards but you can only split once. This applies to add a single card in order to splits aces. In terms of payouts, a Natural Blackjack will pay you 3:2 and a winning insurance bet will pay 2:1.
Strategies or Card Counting
Card counting isn't something that we wouldn't necessarily recommend, as it can be tricky to successfully pull off. However, we know that this is some players preferred method as it works for them. So our advice is to play to your level of knowledge of Platinum Blackjack. There are also other strategies and tips that you should use when playing Platinum Blackjack to help improve your chances of winning:
Never bet more than you can afford, as this removes all the fun out of gambling. Remember, you can always set your deposit limits at Slots Baby.
Don't believe everything you hear! For example some people say to look for a dealer's tells, but it's impossible for them to have any!
Choose trust-worthy online casinos to play at who have all of their gambling licences up to date, like Slots Baby.
Make good use of strategy tables, as these can help to advise you on what move to make next factoring in everything that's happening in the game. This is a great strategy for beginners to use, as it can help to give you confidence and give you good wins!
Last Thoughts on Platinum Blackjack - Hit or Miss?
Platinum Blackjack is an excellent variant of the traditional Blackjack game! If you enjoy fast-paced games then this is a good option for you, so maybe beginners should steer clear of this one.
You will have to have a certain amount of money to be able to join the game, so make sure you have enough to avoid disappointment. So what are you waiting for? Head over to Slots Baby and play Platinum Blackjack or check out other best slot games!