Roulette (European)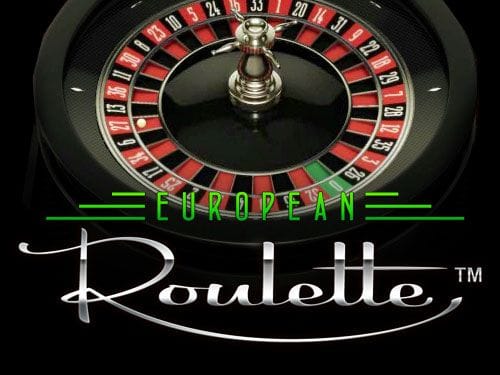 Here's a superb new online slot game from NetEnt. Even if you're not a connoisseur of casino gaming, the words European Roulette should ring a bell in your ears. The adrenaline of placing all of your bets, hopes, and faith on the rapid orbit of a small, metal ball can make any person's eyes widen, teeth clench, and their heartbeat race. Born in France in the 18th Century, European Roulette had earned its place in the list of classical casino games that has spread across the globe, not to mention the Mecca of casino gaming, Las Vegas. After so many centuries, the casino game has adapted and expanded into many versions to fit many countries that are different in nature.
But if there's a particular version that has gained popularity in the world, it would be the sub-type, European Roulette casino slot games, which is also known as French Roulette. And if you already know how to play the American version of Roulette, then you know how different and more beneficial Euro Roulette is. In addition to that piece of advantageous trivia, the developers of NetEnt that have created possibly the world's best online version of the classic casino game and if you are in luck you can find some casino bonuses at Slotsbaby.
Quick Links: Jimi Hendrix Video Slot | Guns and Roses Video Slot  | Asgardian Stones | Viking Gods | Viking Fire | Thunderstruck 2 | Siren Serenade

Top Casino Developers - NetEntertainment
NetEnt has built a prolific reputation on the internet for its abundance of in games that contribute to the casino industry. Not only that, they have created a signature that allows players to know when they're playing one of their games, as well as when they're reaping the experiences of them.
Notable games like Starburst, Egomatic, and The Invisible Man are what the people behind NetEnt have no hesitation to get their players boasting about. Additionally, they have the effortless tendency to provide players with enough options to choose when they want to make the right bet.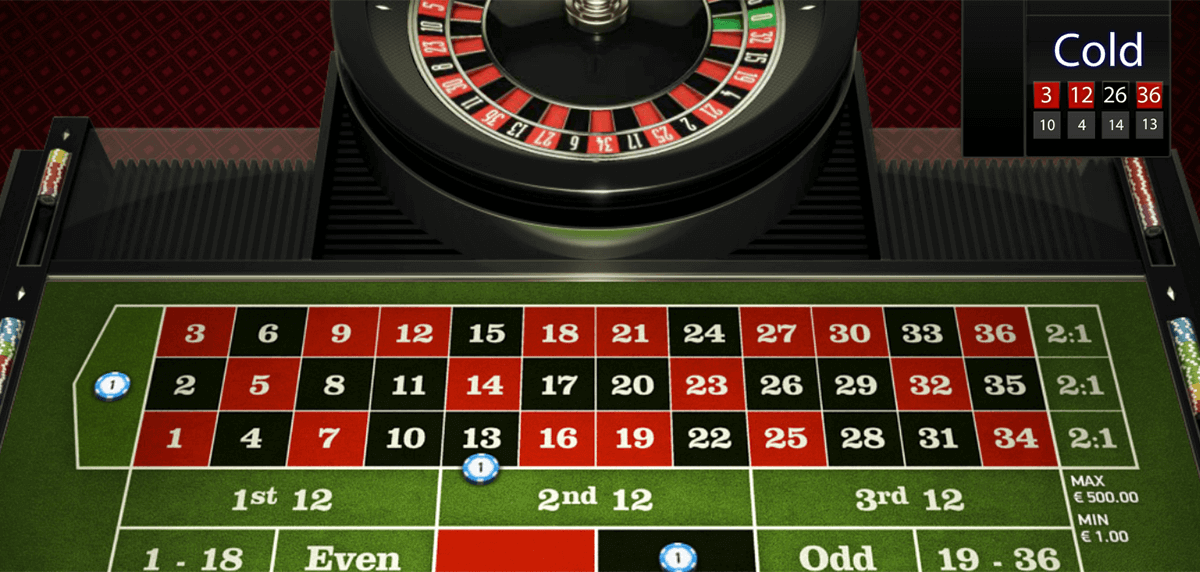 Gameplay on European Roulette 
When playing this game, you have your usual table, billboard, and wheel that contains 37 pockets. The pockets are numbered from 1 to 36, with the additional number 0 included. Not the double 0 that you'd see on most of the Americanised Roulette wheels, which makes this game far more lovable.
The players select the number that the ball will land on the wheel. The croupier places the ball on the outside area of the wheel, and spins it. If that ball does land on that number, that's the winning position, and if it doesn't, then that's bad luck on the player's behalf. Sounds like a lot like the classical version that casino gamer plays, right?
But what if there's a difference in European Roulette that you don't know about? Well, as mentioned before, the game doesn't have the double 0 which would be inserted in a green pocket on the American wheel. But how does this make it far more lovable to American Roulette? It gives the players a better chance at winning.
An extra pocket on the wheel that can make the player lose everything is definitely not a factor that they like when playing Euro Roulette. That's the reason why you'd see players choosing the European version of the game over the American one anyday. Other than that, most of the rules remain the same, even online. The players would have a number of choices of chip values to take, which are 1, 2, 4, 25, 100, and 500. Once choosing the chips, you'll have a numerous amount of options to choose from when placing your bet, such an inside or an outside bet. An inside bet covers between one and a few numbers, which appear on he inside part of the European Roulette table. An outside bet covers quite big portions of the wheel, and pay out at lower odds.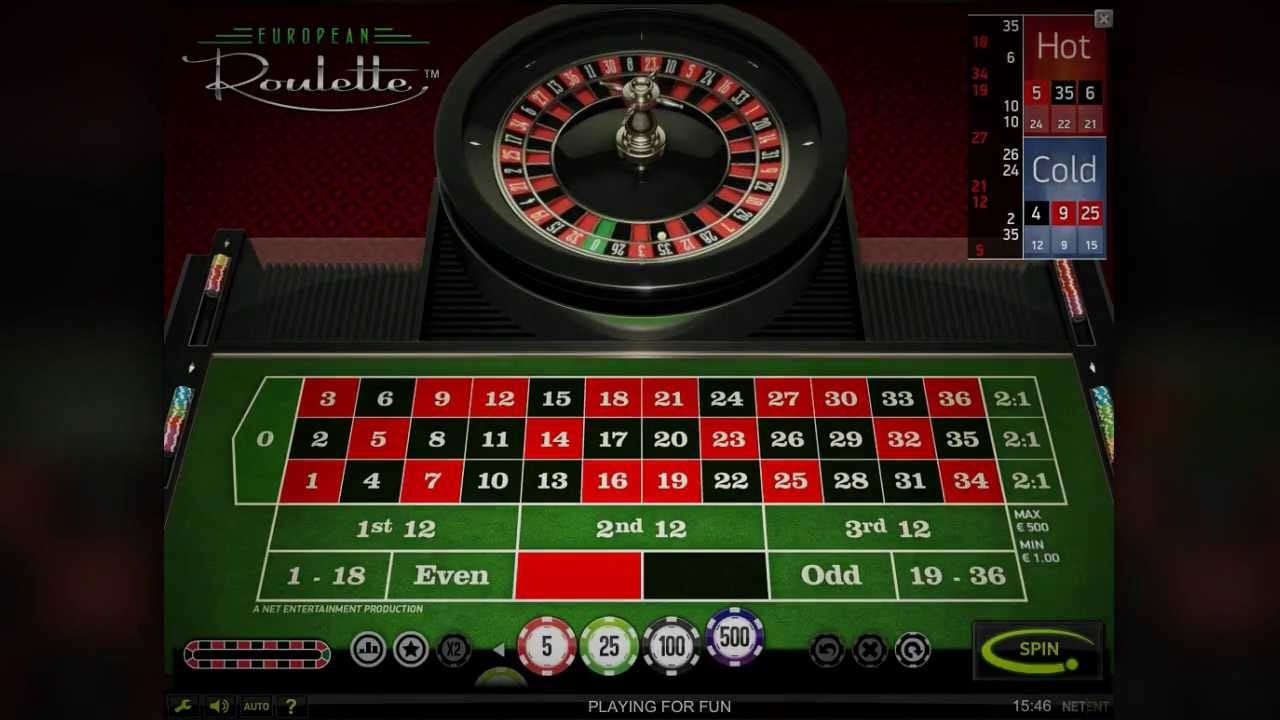 When you choose an inside bet, you can choose from either of these options:
Straight: Covers 1 number, payout odds are usually 35-1.
Split: Covers 2 adjacent numbers, payout odds are usually 17-1.
Street: Covers a row of 3 numbers, payout odds are usually 11-1.
Corner: Covers a square of 4 numbers, payout odds are usually 8-1.
Six Line: Covers 2 rows and 6 numbers in total, payout odds are usually 5-1.
When you choose an outside bet, you can choose from either of these options:
Column: Covers a column of 12 numbers, payout odds are usually 2-1.
Dozen: Covers 12 sequential numbers, payout odds are usually 2-1.
Odd/Even: Covers the 18 numbers that are either odd or even, payout odds are usually the even amount of money put in.
Red/Black: Covers all of the pockets that match either red or black, payout odds are usually the even amount of money put in.
1-18/19-36: Covers all of the money that is included in those 2 ranges, payout odds are usually the even amount of money put in
And if you think that the land-based version of the game is fantastic, prepare yourself to be wowed by the benefits that you could reap from the NetEnt's online version.
NetEnt's variation always provides the action of viewing your favourite and special bets, as well as the paytable and statistics panel. Additionally, you can clear, undo, and repeat bets when playing European Roulette on casinos online, along with the auto-play option of selecting between 10 and 1000 automated rounds to play. For those that are wondering if European Roulette is a progressive casino game, no, it is not. However, the RTP for this version of Roulette, especially the online casino version, can be anywhere from around 95%. No wonder it's one of the player's favourite casino games!
Final Thoughts on this Roulette Game
It's safe to say that European Roulette is one of the most prolific and popular games to play in both online and offline casinos. The simplicity, the options, the chances of winning. All of those aspects are what make this the game of choice if you want a big chance of gaining the high RTP. 
It's one of the big reasons why players ask whether they would be playing the American or European version of Roulette when deciding to put their bets on the table. Furthermore, the online experience is far easier and exhilarating to have when you're playing against other players or the wheel of fortune itself. If you don't believe that would obtain that experience, why not try European Roulette and select your online pockets on NetEnt right now? You'll be surprised at how simple and invigorating the classical casino game can be when you log on to your laptop and go straight to the game online! If you enjoyed European Roulette then you might also like Thunderstruck II.