100 to 1 Roulette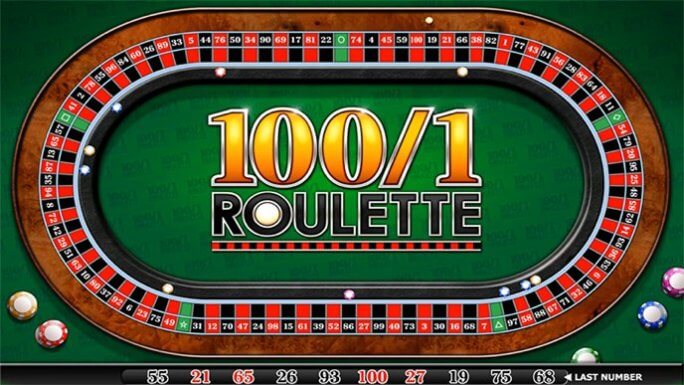 If you are a big fan of Roulette but are looking to mix your gameplay up a little, then Inspired Gaming may just have answered all of your online casino game playing prayers. This is a clever modernized variation of the casino classic Roulette game where there are 100 red and black numbers in play for you to place your bets on and this has been combined with some big jackpot cash prizes for you to aim to get your hands on.
Cleverly, this can occur for any player, even those who want to participate by placing bets of smaller stakes in this slot as this game is open to any player and with any size of bankroll. So head on over to Slots Baby and see what you think of the new 100/1 Roulette game today.
Quick Links: Jimi Hendrix Video Slot | Guns and Roses Video Slot  | Asgardian Stones | Viking Gods | Viking Fire | Thunderstruck 2 | Siren Serenade

About Inspired Gaming – The Pioneers Behind 100/1 Roulette
Inspired Gaming is one of the most popular and biggest new online video slots UK game developers in the world and they have an impressive portfolio to show for their time as developers. Having started out life as traditional games terminal developers, Inspired Gaming created over 50,000 machines for stereotypical locations such as pubs, clubs, and bars where many people chose to play on standalone machines.
But with the internet and its popularity, Inspired Gaming saw that there was a gap in the market and knew that they were able to fill this. They jumped at the chance and successfully bridged the gap, now affiliated with many of the biggest and best online UK slot games around the world.
This has helped to increase their footfall of players and increase their publicity even more so. Now operating legally in around 35 jurisdictions, players worldwide can enjoy Inspired games easily.


Playing 100/1 Roulette - What to Expect
As you can see from the game title, there are 100 numbers in this Roulette game which is unusual but increase the excitement of the game. Inspired Gaming has modernized this classic casino game to give players something new to play on whilst keeping many of the traditional rules alive here.
Every number in this game of Roulette is a single number which means that you cannot use some of the traditional techniques of betting on lanes or squares for example, but you need to be specific in your bet.
But you can place multiple bets at any one time. Bets can be placed from £1 up to a maximum of £10,000 per bet. This game of Roulette has an RT of 96.19% and can only be played on your desktop, not on your tablet or mobile device. The last time that this game received an update was February 2019.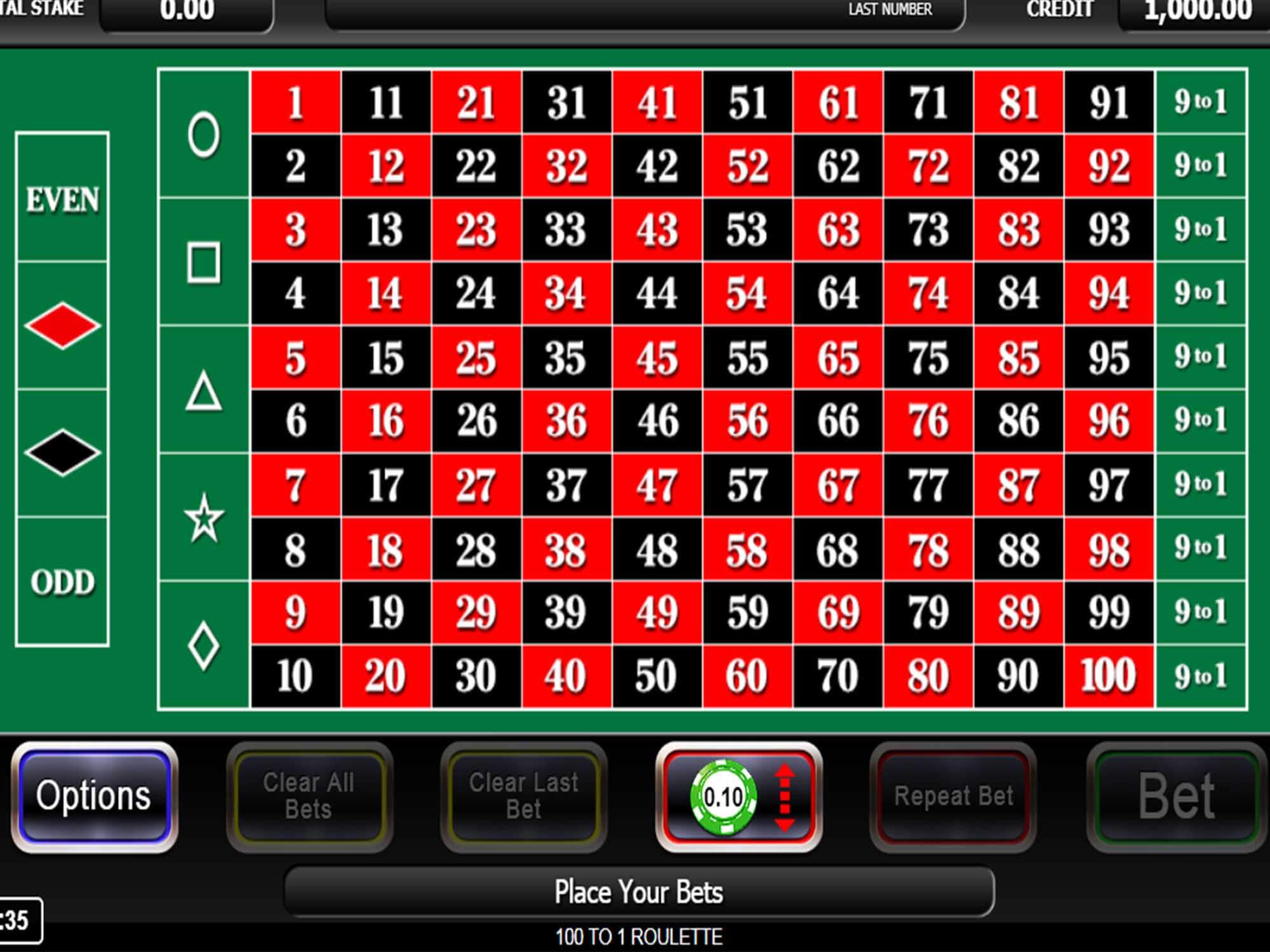 About 100/1 Roulette from Inspired Gaming
The rules of the 100/1 Roulette game are relatively simple. Every number in this game is single and no bet can overlap between numbers. Big wins are available even for the smallest of stakes here which happens to be £1 for the minimum bet, up to £10,000 which is the maximum.
The game starts when a minimum of £1 bet has been placed upon the table. Bets can be placed easily by simply touching the table in the position where you wish for your bet to be placed. Once you have placed your chosen bet, click on the "bet" button and the Roulette Wheel will see the famous little white ball thrown on to it.
Then wait for your number to appear as the winning number. Bets can be removed at any time by clicking on either the "clear last bet" or "clear all bets" button depending on which action you would rather do. You have a turbo spins option too if you would like to speed up this game for immediate results.
Our Take on 100/1 Roulette Online
This is a fun take on the traditional Roulette game and any player who wants to jazz up this stereotypical game will definitely enjoy it. With low bet levels and largely available wins, there is availability for everyone to be able to play this casino game, no matter the size of their bankroll so it is very accessible.
With easy to understand rules and buttons that are well labeled, this is very well laid out as an online casino game. It is a shame that it can only be played on your desktop as this does limit the time and place that this casino game can be played but perhaps this is something for the future in the Inspired Gaming world when they realize how popular this game has become!
If you have enjoyed 100 to 1 Roulette, why not try another exciting game at Slots Baby - such as Vault of Fortune Slot.