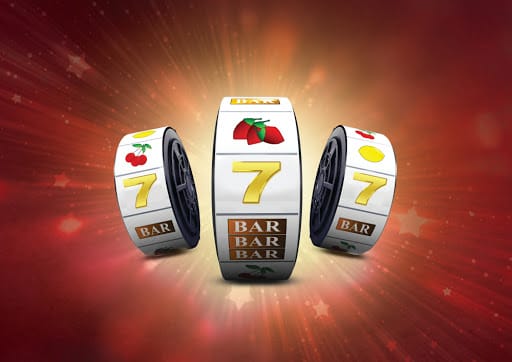 Have you become a part of the new revolution across the online uk slot landscape? If not, you had better hop in.
The new normal for most players of online slots players is to play their favorite slot games on their mobile devices. We couldn't help remembering with cheerful giggle how not-so-long-ago, we always had to play UK online slots on PCs. I bet you giggled too if you are also part of the revolution, which makes an exciting ride for us.
Slots have become part and parcel of some of us, without which boredom may have some hold on us. Hence, the pace of change in the industry is a win for everyone. Slots Baby covers a large part of what pay by mobile slots entail and the new ones you can try out.
What Pay by Mobile Slots Mean
Pay by mobile casino slots are slots powered for play on mobile devices at the time of developing them.
They can feature in any kind of theme, and developers are seriously adopting this technique to achieve wider casino reach. With prompt access to the internet, pay by mobile slots have become a sensation. One good reason for this is that you don't need your credit cards to make deposits to your casino account.
You simply have to opt-in to the pay by mobile option, deposit effortlessly, and start playing within a few minutes. The same goes for withdrawals, as they can be done with just a few easy steps.
New online slots are also available for pay by mobile option. When you are taking your usual work break, surfing the web, or trying to break free from boredom, these slots are a delight.
What are the New Pay by Mobile Slots to Play on Slots Baby?  
Slots Baby is a one-stop casino platform that delivers many new pay by mobile to play slot games in the UK to all players. These come with different themes, payouts, wager limits, and overall fun. Let's have a look below:
Gonzo's Quest Pay by Phone bill
Gonzo's Quest is that one slot game that a good number of slot players all love to play again and again.
An adventure-themed slot, Gonzo's Quest, has inspired many other slots seeking to take players on an adventurous ride. With Gonzalo Pizarro as the focus character, the game has grown massively without losing its relevance.  Gonzo's Quest is powered by 5 reels, 3 rows, and 20 pay-lines, that all spice up the game.
Boasting lucrative avalanche multipliers and free falls with big potentials, you can land a maximum of 37,500 times your wager. Wouldn't you rather work with Gonzo on his quest to unravel El Dorado's fortunes on Slots Baby today?
Guns N' Roses
When we talk of classic branded slots, it comes as no surprise that Guns N' Roses always makes the list.
Guns N' Roses is a NetEnt slot modelled on the legendary Guns N' Roses rock and roll music group. History abounds with the group's ingenious, wonderful, and epoch-making feats all through their music career.
This slot now makes those feats highly accessible with only a few efforts at Slots baby. Boasting 5 reels, 3 rows, and 20 pay-lines, Guns N' Roses heavily dishes out unbelievable features totaling 7!
This is unlike what you get in most slots, considering it offers multiplier values and wins of up to 5,000 times your wager. The pay by mobile action is all available between 20 pennies and 100 pounds for each spin.
Jimi Hendrix Slot Mobile
Jimi Hendrix is another title from NetEnt modelled on the history-making Jimi Hendrix greatly revered as a monumental icon. Considering Jimi Hendrix was a guitarist par excellence, the bonus features are branded with his music.
There's so much fun here with 5 reels, 3 rows, and 20 pay-lines enabling your gameplay. You can make stakes on each spin with a minimum of 20 pennies and a maximum of 200 pounds. In addition to the interesting 5 features to play, there's up to 2,5oo times your wager up for grabs.
Shaman's Dream Pay by Phone
Shaman's Dream is an Eyecon Studios slot that brings to the fore the ancient Native American culture. With a central theme on the American people and culture before modern civilization, you explore what the continent offers.
Joining you in this exploration are 5 reels, 3 rows, and 25 pay-lines; and stakes of 25 pennies to 12.50 pounds. You could win the maximum payout of 1,500 times your stake when you spin the reels on Slots Baby today.
Conclusion
 As soon as online slots UK are being released, they are carefully added to the Slots Baby catalogue. This makes it possible to access a lot of new pay by mobile slots on the platform. You could walk home with some of the biggest wins while having a hell of a time!