Single Deck Blackjack Pro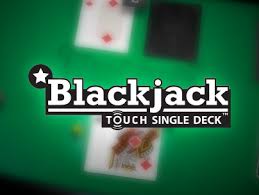 Here's a superb new online uk slot.
A popular card game transmuted onlines, Single Deck Blackjack Pro slots uses one pack of 52 playing cards. It's played on a felt green-topped card table with relaxing background music to simulate the experience of live play. If you love promo's, get the best casino promos.
Quicklinks: Fiddle Dee Dough Slot | White Wizard Slots | Rio Bingo | Forest Mania | Burning Desire Slots | Rainbow Riches Pick n Mix | Rainbow Riches | Tornado Farm Escape

About the Developer
Founded in 1996, Swedish game developer, NetEnt, have grown in popularity to become one of the besk know games developers in the world. They provide many high-resolution card games in online casino format. If you like Single Deck Blackjack Pro, you might also like: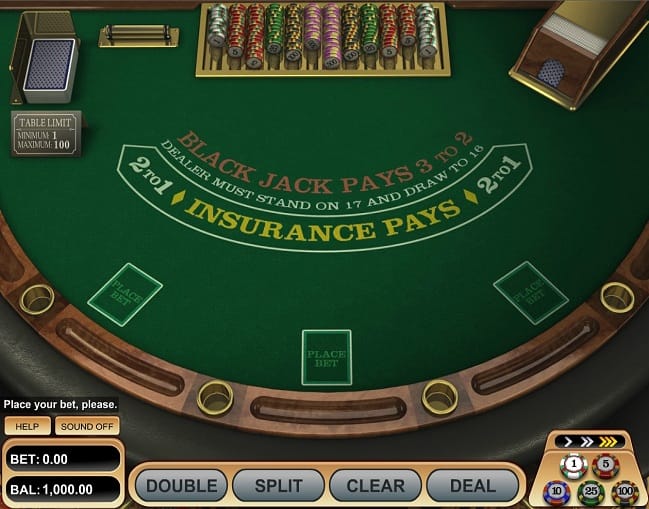 About the Game
You place bets and then two cards are dealt to each player. Your aim is to make a card combo of 21 or near as before the other player. The cards are weighted as follows. Numbe cards (2 – 10) count at face value. Aces count as 1 or 11. Kings, Queens and Jacks count as 10. 
There are some special conditions in the game spelled out on the green felt onscreen:
Blackjack pays 3 to 2. This is the best winning combo (ace plus any other 10 point card) and trumps any other card combo that makes 21.
Dealer must hit on soft 17. That means the dealer can only stand when they have an Ace that is counted as 1 or 11 without going over 21.
Insurance pays 2 to 1. If the dealer card on show is an ace, you get the chance to buy insurance against them having a blackjack win with the card you can't see. But you don't have to buy insurance – it's up to you.
Click ? to display help and read all the rules of the game because there are more if your cards are doubles (e.g. two of a kind) or if you score blackjack and the dealer has an ace, for example.
Check out our entire list of slot games.
How to play
Place your bet on the table. You can place multiple chips, using any chip tender available.
If you've played before you can rebet the same amount or you can click New bet and place a new bet.
So now that you're ready, click Deal.
If you strike lucky with a Blackjack (ace plus any other 10 point card) in the deal you win outright and you win more with this pair of cards than with any other card combo.
If the dealer's visible card is an Ace you can buy insurance (in case they have a Blackjack deal)
If not, well you want to get as close to 21 as you can. So, depending on the tally:

Click Hit for another card.

If your cards now equal 21 you win and double your bet.
If your cards now tally over 21 you bust and lose your bet.

Click Stand to declare your cards. Whoever is nearest to 21 wins.
The Verdict
Single Deck Blackjack Pro casino game is a slick although simple game. You can play for fun or for money. It's entirely up to you.
If you enjoyed Single Deck Blackjack Pro then you might also like 1h Jacks Or Better!