Joker Wild Double Up
Here's a superb new casino Slots online from NetEnt.
This online poker game is just between you and the dealer and it's all about finding the joker. The Joker holds the key to defeating the dealer and taking the big prizes! Check out our entire list of Online Slot Games now.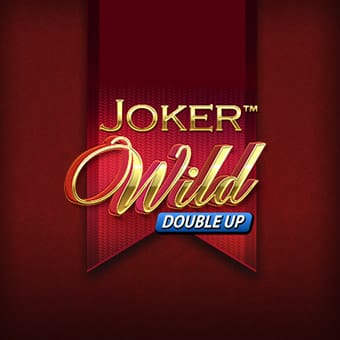 About the Developer
NetEnt was founded in 1996 but didn't launch their first online casino until 2002. Since then, they've become one of the most established developers in the online slots industry.
They picked up three different awards at the 2015 ERG B2B awards for Slot Provider of the Year, Mobile Supplier of the Year and the award for Innovation in Mobile. They supply games to over 170 online casino operators and are highly respected for their work within the online casino games industry. If you love promo's, get the best slot offers today.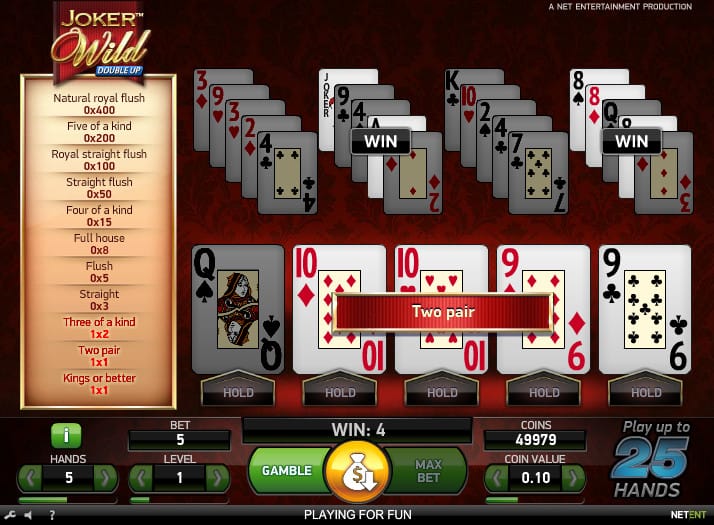 About the Game
The layout of this game is essentially the same as other online video poker games. All of the controls you need for the game are at the bottom of the screen and your first hand of five cards are located just above those controls. Then, above the hand of cards, there is a pay table to the left of that pay table is a list of all the wins from the current hand you hold. This is a multi hand game which means that you are allowed to play with 1, 5, 10 or 25 hands all at once.
To begin, you must first select your initial bet level by using the 'Level' and 'Coin Value' toggles to pick between a range of between 10p and up to £62.50. After that, you must select the number of hands you want to play with at one time by using the 'Hands' button.
To get the game started and underway, you have to click the big green button at the bottom of the screen which will then reveal your opening hand of your first five cards. You are then given the option to 'hold' any or or all of the cards in the hand – or replace them with a random card or cards that might help you win in the next hand. Just like real poker. To replace a card or more than one card in your hand, click the big green button located at the bottom of the screen again to receive the second and final deal from the dealer.
You should remember that, in order to win, the absolute minimum you need is a pair of Kings. Normally, video poker will pay out if you have a pair of anything – but that is not the case in Joker Wild Double Up. However, you will benefit from the inclusion of the joker in the pack as that card means that you can substitute it to give you the highest possible hand.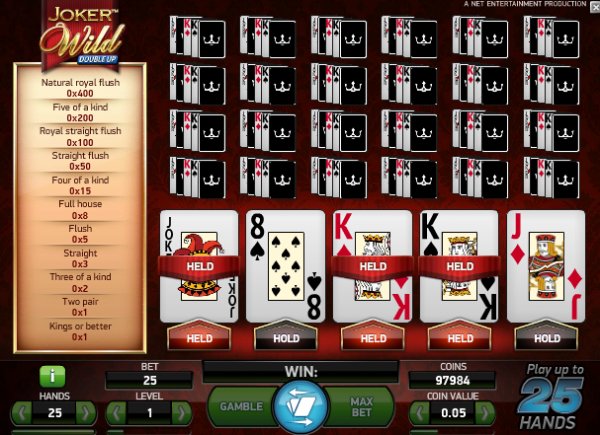 The Verdict
Joker Wild Double Up is an immensely fun way to play video poker without having to take on other opponents. As you're only facing the dealer, you can play on your own terms and enjoy the game as a leisurely bit of fun without having to take it too seriously. If you enjoyed Joker Wild Double Up then you might also like Casino Holdem