Fur Balls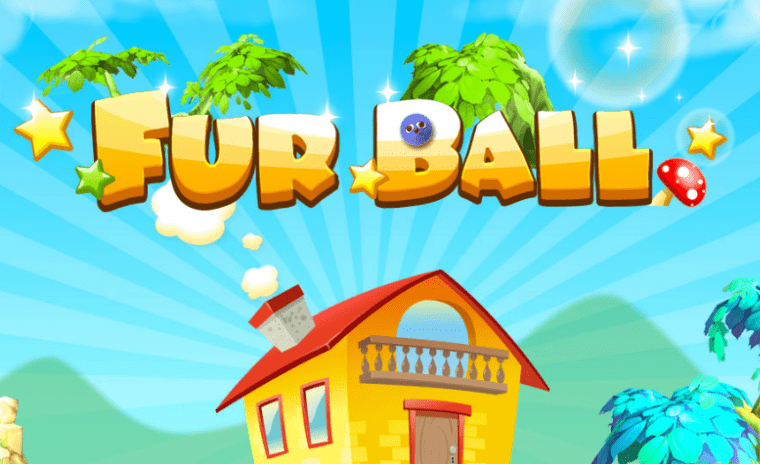 Here's a superb new Slots Online game from Pariplay.
When some people make a reference to 'furballs', they'd often imagine their cute little dogs or cats that they can cuddle once they get home from a long day at work. But what about the furballs that come in all different colours of the rainbow, and can offer you more than just a friendly lick on the face?
Thanks to the brilliant developers behind Speciality Games, the online slot game, Furballs, can give you a bundle of joy that would definitely make you smile, especially as those bundles are made up of high winnings and lots of prizes! As you watch them bounce around happily on your laptop or smartphone screen, players from all over the world can smile in glee when they end up with massive payouts at the end of each game.
Furthermore, you wouldn't be able to resist the bright, dazzling colours that amplify the theme the Furballs portray. Visit SlotsBaby for amazing promo's and exciting games!
Quicklinks: Fiddle Dee Dough Slot | White Wizard Slots | Rio Bingo | Forest Mania | Burning Desire Slots | Rainbow Riches Pick n Mix | Rainbow Riches | Tornado Farm Escape

About The Developer
Every casino player, both land-based and online, are always on the hunt for games that bring something a little bit different to the table. Pariplay Games has made big achievements in developing casino games that are extraordinary in comparison to many others that follow trending themes and mainstream gameplay.
Looking back on some of their most prolific games like Keno, the players are able to enjoy them while placing bets on them because they work at a pace that fits them personally. So, whether you are a beginner or an expert at casino games, you can be sure that Furballs is one that you can bookmark on your browser!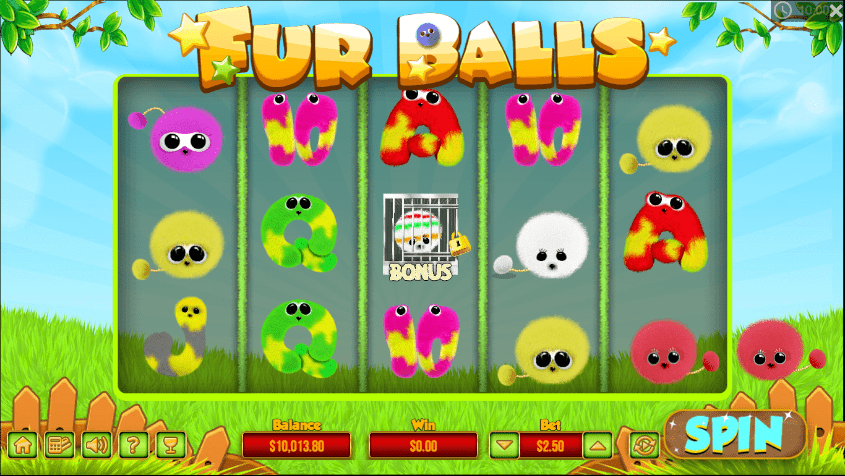 About The Game
5 sweet little balls of fur will appear when you start playing the online slot game, and they are called Roland, Boomer, Anita, Frosty Sparky and Wiggy. Just the names alone can make any player giggle at these whimsical characters in the world of Furballs.
But they also play an important role in helping you reap all of the winnings that you can get on this 5 reel game, especially when you get a matching combination of either one of those vibrant balls of fur. Furthermore, the bonus features get activated with the help of all of the colourful WILDS and bouncy SCATTERS that appear on your 5 reels.
WILD symbols: they replace all of the other symbols on the reels apart from the SCATTERS.
Free Falls Leaf SCATTERS: when 15 or more of them appear on the reels, they trigger free spins and a 10,000x multiplier to add to their winnings.
Wow, who knew that there could be so much joy in a bunch of cute balls of fur!

The Verdict
Furballs is an online casino slot game that is loved by players with a soft spot for cute, cartoon-like characters. And if you're not a fan of cute, cartoon-like characters, then this game will definitely make you have a change of heart.
How could you not fall in love with them as they have a high RTP rate of over 95%? Let your fun side come out and place your first bet on Furballs today, no matter how big or small your stakes would be! If you enjoyed Fur Balls then you might also like Teddy Bears Picnic