Froots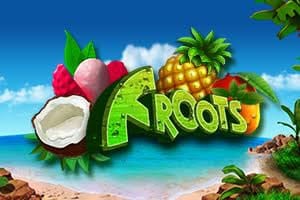 Here's a superb new UK online slot casino. 
Whenever you get back home after travelling in the rain and wind with cloudy skies above you, one of the first things that you'd wish for is the hot, sunny beach setting that you'd always see in travel guides. The sandy beaches, the palm trees, the delicious fresh fruit, and the exotic animals that you want to pet.
If that is the first thing that you wish for when you get back home every day, you can experience that tropical wonderland from your laptop, smartphone, or tablet when you turn on the online slot game, Froots. Filled with exotic fruits that are placed on the 5 reels that you'd see in the game, you'd forget about the hardship of getting home through the rain and wind and only imagine the paradise that you can get immersed in with this Online Slot Game!
Quicklinks: Fiddle Dee Dough Slot | White Wizard Slots | Rio Bingo | Forest Mania | Burning Desire Slots | Rainbow Riches Pick n Mix | Rainbow Riches | Tornado Farm Escape

About The Developer
There aren't a lot of casino game developers that are able to keep their games top quality and make them adaptable to the many devices that we use today. Tablets, laptops, smartphones, and so on.
But Pariplay has managed to surpass all of the other developers that have failed to keep the simplicity of their product's gameplay intact or excite their players with unique storylines and colourful graphics. For many years, Pariplay has played a big role in the online casino industry in developing and publishing games that make both beginners and connoisseurs return to their games again and again.
And after gaining fantastic reviews on their other games such as their cult classic Royal Charm, Pariplay knows how to get the gamers immersed in the sensation of actually playing in a land-based casino from the comfort of their own homes. If you love promo's, get the best Slot promotions today.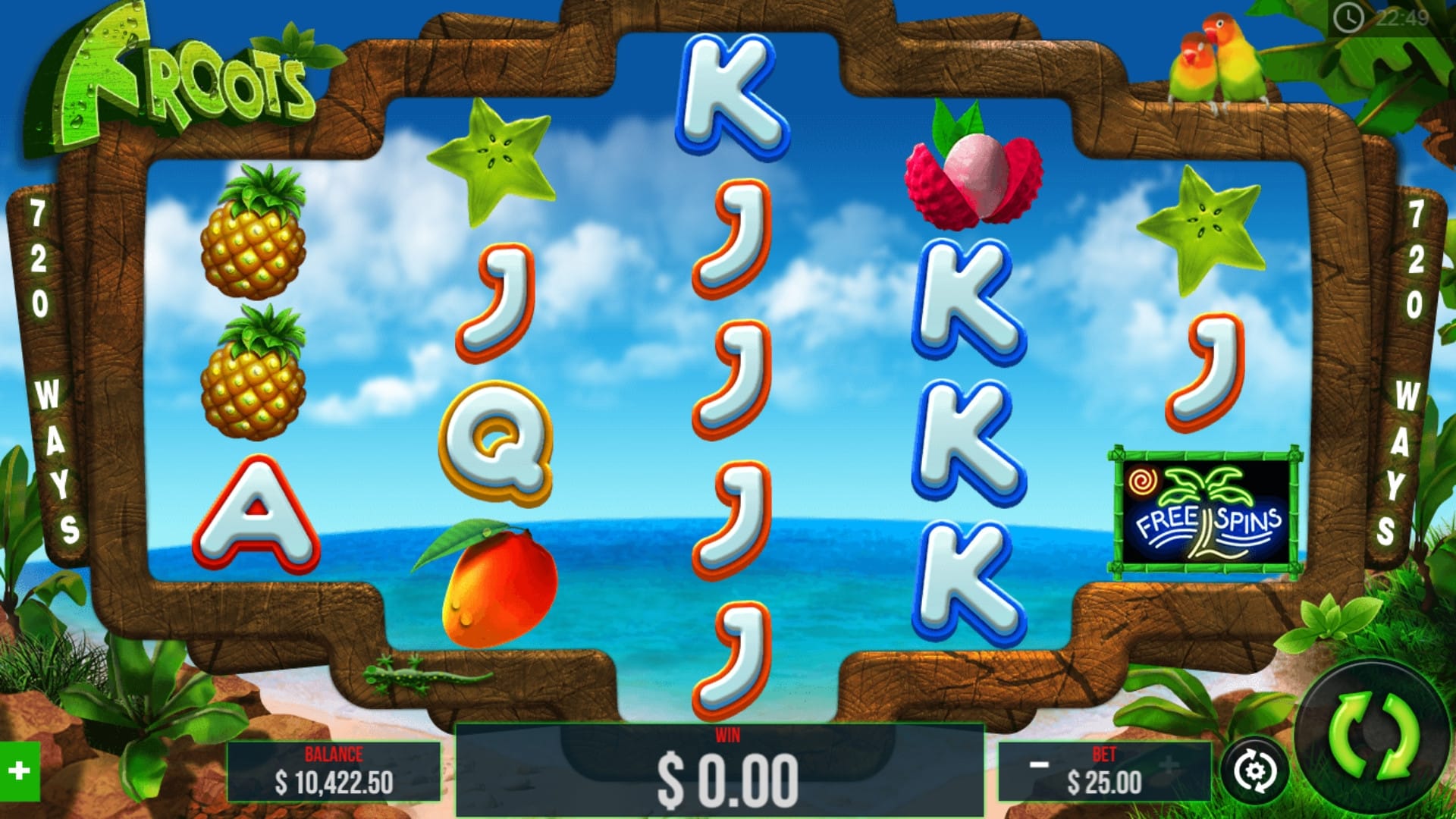 About The Game
With the ever-expanding technology that's present in our world today, it's hard for the developers to not make Froots as advanced as some of the other modern slot games that you see today. Instead of seeing the reels on a 2D landscape, they are set on a 3x4x5x4x3 layout that gives off a 3D effect.
Don't let that worry you, though. The gameplay and the features themselves are not as complex as the graphics you'd see, and you'll still be able to utilise those features easy to hit the jackpot that they want.
But first, let us have a look at the type of WILDS that can appear in Froots.
Logo WILDS: these symbols can appear as both stickies and expanding WILDS. By every, 3,4, and 5 symbols that'd match on the reels, the players gain either 10, 20, or 30 free spins on the game.
Coconut Tree Free Spin: These free spins come with a 10x multiplier that adds to the player's winnings.
There are no SCATTERS in Froots, but it's an advantage for players that want nothing more but to sit back on their sofa and win big money in their own tropical paradise!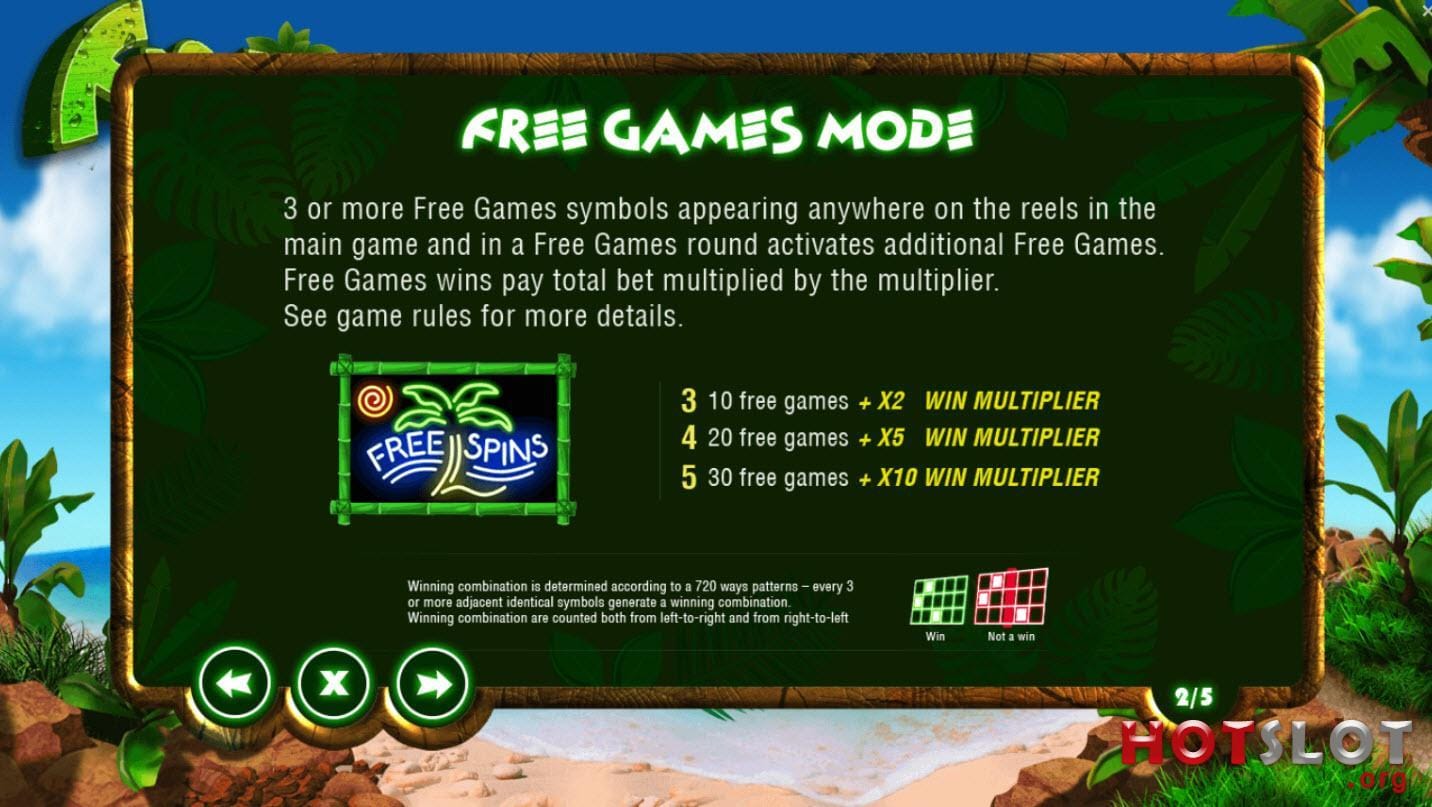 The Verdict
Froots has a way of attracting casino game players to try out this slot, whether it would be the simplicity of its features or the bold, colourful graphics that it entails. It gives the players the opportunity to have as many spins as they want to try and multiply their stakes that they can take away with them once they've finished the online slot game.
And with an RTP rate of 95%, every player can be sure that they will gain more than what they've betted when they select their amount and hit the spin button!
If you enjoyed Froots then you might also like The Magical Forest.