Barry The Disco Leprachaun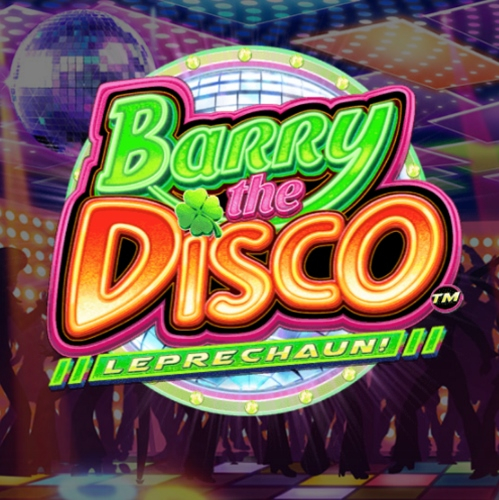 Isn't it great how many themes of slots games there are out there in this vibrant world of an online casino? There are some amazingly unique and original themes, as 3D graphics has given license to developers to create whole worlds and narratives geared around the once humble reels of online slots.
One such theme has to be this, a unique take on the classic Irish theme that comes in the form of Barry The Disco Leprechaun. Yes, you read that right, Barry The Disco Leprechaun. This Irish jig of a slot game is packed to the brim with good times, dancing ad laughter, with the pot o' gold at the end being more than worth your time.
Quicklinks: Fiddle Dee Dough Slot | White Wizard Slots | Rio Bingo | Forest Mania | Burning Desire Slots | Rainbow Riches Pick n Mix | Rainbow Riches | Tornado Farm Escape

Leander Games - the developers of Barry The Disco Leprechaun Casino Game
This hilariously named and brilliantly themed online UK slot game was developed by no lesser developer than Leander Games. For those aware of the good work that Leander Games does already, perhaps this madly themed online slot game will come as no surprise. Barry The Disco Leprechaun is just one of the many ambitious themes that you will find in this developer's vast and varied selection of online slots that seems to grow every week.
Leander Games are masters of great graphics and better still, they always manage to make their titles fully functional across all mobile, tablet, and desktop devices, making for a brilliantly accessible way to gamble. The experience of their games barely changes from the big screen to small, which is truly the sign of a top, top developer.

About Barry The Disco Leprechaun New Online Slot
Barry The Disco Leprechaun uses the very popular and almost classic Luck o' the Irish theme but, as you may have guessed, mixes it with something a little more original and a lot funkier. The game is set in an amazing disco setting where Barry is very much the life of the party. Boogying away as you spin the 5 by 3 reels on offer, there is a great sense of humour behind this title.
The top prize here is no less than 9000 coins, so Barry will not be the only one dancing should that big prize come in. The game has a high variance, so you never really know what to expect from the theme-relevant symbols and icons across the well-designed reels of Barry The Disco Leprechaun.
A fairly new game, this was only released in 2019 and has become very popular very quickly. Colourful and vibrant on-screen, this slot offers some great visuals and, as you might expect from a title with disco in its name, it has a great soundtrack as well.
Read below about the bonuses on this game, but don't forget about Slots Baby's no deposit promotions too!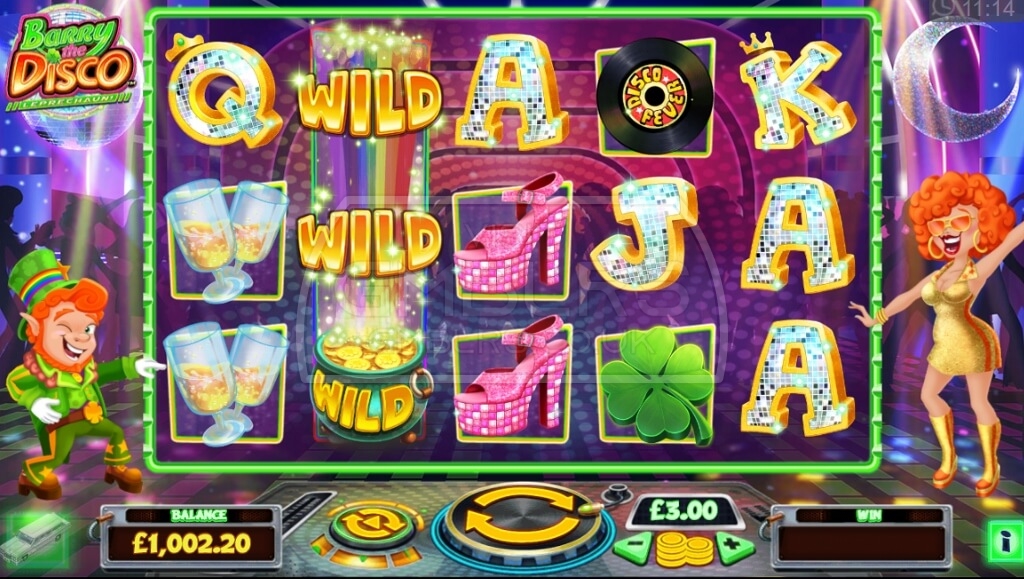 Bonus Features and Free Spins Barry The Disco Leprechaun
The bonus features here are all about Disco Fever, a special mode in the game where wins are increased and free spins are possible, too. The star is the scatter and this will help you trigger this special feature that will surely get you moving and shaking.
Verdict on Barry The Disco Leprechaun Casino Game
There is a lot of fun to be had in this slot game, as Barry The Disco Leprechaun wins over the crowd every time. If you enjoyed this game why not also check out Aztec Temple Treasures slot?