One of the best thing about slot games online is that they come in all sorts of themes. Online slot game developers really know how to push the boat out when it comes to creating originally themed slot games that are so far removed from the once so humble fruit machine. And you will be surprised to see how many times Hollywood provides the inspiration for a slot game classic. He movies know how to capture our imagination and therefore it is perhaps no surprise really, that many slot games have been created and inspired by your favourite films. There are plenty of slot games to choose from when it comes to picking one from the silver screen and here we have composed a list of of our favourites. From a modern comedy to a truly classic film or two, we have a varied selection of slot games here for you to try out. Complete with famous movie quotes and characters, the below slot games are yet more evidence as to how far the modern online slot has come in recent years. Expect top graphics and Oscar-worthy production from all of the below video slots, with have the potential to come in with some box office numbers in terms of jackpots, too.
TED Slot
We start our list of casino slot sites titles inspired by movies with the TED slot. Family Guy creator, Seth Macfarlane released this popular movie at the start of the decade and it became beloved by many fans of the famous American comedian and writer. The main character, TED, is a crude, rude stuffed teddy bear who is best friends with Mark Wahlberg's second lead character. Here appears in the slot game that bears his name, too, as you will find TED passed out of the sofa behind the reels of this fun to play slot. The game packs a lot of that comedy that you may know from the film and well as theme relevant symbols like beers and more. The most exciting part of the game has to be the Thunder Buddies bonus round, which greatly increases your chances of getting some decent sized wins. Plenty of other bonuses are also present, all of which are relevant to the sort of shenanigans that TED gets up to in the motion picture. A great production, five stars.
The Dark Knight Video Slot
Superhero films seem to be all the rage at the moment but this rugged movie from the Batman franchise has transcended simply being a superhero film. The late Heath Ledger's portrayal of The Joker was legendary in this widely celebrated release. The dark underworld of Gotham was superbly depicted in the movie and as such, the slot game has a lot of resemblance. There are some top graphics involved in The Dark Knight slot game and the animation is top-notch, as well. The game was developed by the rather brilliant Microgaming, a brand that will be familiar with regular players of slot games. They have a lengthy catalogue of slot games ranging from the movie inspired releases to your classic fruit machines, all of which are worth checking out. This Batman online slot has 14 winning symbols to work with and 234 ways to win, making it a diverse game with plenty of outcomes. The Batman symbol is worth a whopping 2000 times your stake should you land 5 of them on one pay line and even bigger wins are to be found thanks to bonus features and a progressive jackpot. A great film and a great slot game. There is a pattern emerging here.
Rocky Online Slot
Wow, film does not come more iconic than the Rocky movies. Everyone's favourite fictional boxer captured the hearts of so many as he trained his way to glory, running up steps to famous soundtracks that have truly written Sly Stallone's portrayal of the Italian American fighter into the hall of fame. All of the characters are involved in this online slot machine adaption that is packed with great bonus features. Apollo Creed, Ivan Drago, Clubber Lang, Adrian and Rocky himself all feature on the reels of what is a superbly designed game from Playtech. This developer has a knack of pulling off great themes and do so here in style, ensuring that Rocky the slot game is round after round of hard-hitting fun. Look out for the Italian Stallion scatter symbol as this is integral to laughing the bonus features. The best bonus round of all seeds the main man, Rocky has to fight, going 10 rounds with one of Apollo Creed, Ivan Drago or Clubber Lang. The longer Rocky and the fight lasts, the more money you win, with up to 10,000 coins being the jackpot should the Italian Stallion go 10 rounds.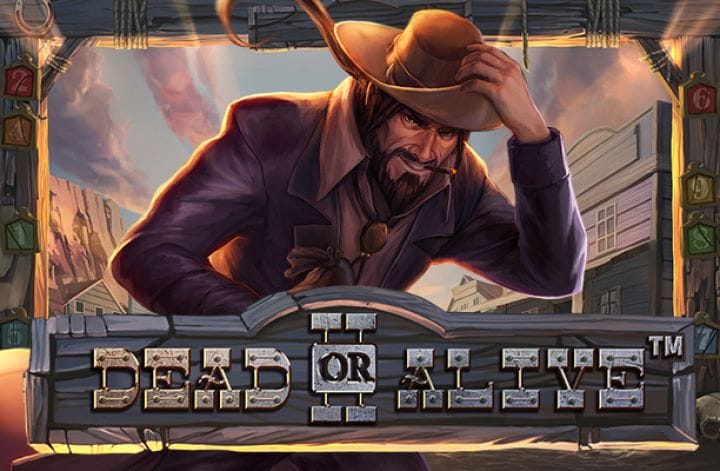 Forrest Gump
In many ways, slot games are like a box of chocolates, because you never know what you're gonna get. Forrest Gump's mother told him something along those lines and they are true of the slot game, too, with the Forrest Gump conjuring up all sorts of outcomes. This is a true cult classic as Tom Hanks' character is one of the most recognisable in movie history. Look out for some great theme relevant symbols on the reels of this one, plus. Really inventive bonus feature. There is a box of chocolate symbol, a Bubba Gump cap, Jenny, Dan and Forrest on the reels as symbols. There is also a 5,000 coin jackpot should your luck be in. The Run Forest Run feature is truly iconic, taking you to an American Football bonus game. Here, the lead character, Forrest, Forrest Gump, must receive the ball and run, run, run. The player will get a bonus if he makes a touchdown in this creative bonus feature that provides a fine example of what a movie-inspired slot game can do. Another iconic film turned into a great slot game that is so much fun to play. Maybe your favourite movie has been turned into a top slot game, too.