The game of blackjack remains very popular with gamblers and fans of card games across the world. Always a staple game in bricks and mortar casinos, the advent of online gambling a couple of decades ago gave the game a new lease of life. Now blackjack has become a hugely popular game with the online gambling community now too, even though their favourite choice appears to be new slots online.
That popularity has seen interest grow in blackjack strategies, and how they can be learned and incorporated into players' personal armouries of winning techniques. These techniques are relatively simple to pick up and to understand, but, as with anything in life, they do require practice and hard work for you to perfect them. One good technique when it comes to winning at blackjack is being able to quickly recognise a good hand or a bad hand, as this will shape your strategy and overall approach.
Here, we have identified some of the strongest possible blackjack hands with which you can start. If you see one of these hands when you first look at your cards, you are in a strong position. That does not guarantee victory, of course. How you then play the hand is up to you, and you need to be a confident and skilled player to succeed.
Additionally, we have also included an example of a really bad hand, just to give you an idea about the other side of the coin. Being able to spot a good hand is just one aspect of blackjack, you also need to be able to know when you have been dealt a weak hand. Read on to find out more! Click here for the full blackjack strategy table!
What is blackjack?
Before we start looking at the best hands you can be dealt, let's just define what we mean by blackjack - or check here how to play blackjack. While this may seem a little strange, blackjack is part of a family of card games known collectively as Twenty-One, and there are plenty of variants of it across the world. For the purposes of this article, we are talking about the blackjack game you will find in online casinos, that has its roots in the United States. If you feel overwhelmed with the information below you can try some modern UK slot games instead.
Blackjack is a banking game, where several players compete as individuals against a dealer, who also deals themself a hand. The players must compare the cards that the dealer gives them, and the aim is to reach a score of 21. You can achieve this is in a number of ways. The simplest way is when your initial first two cards add up to a perfect 21. The other way is to score the highest value of cards that is still below 21. You can also win if the dealer 'goes bust' by drawing cards that take them over the value of 21.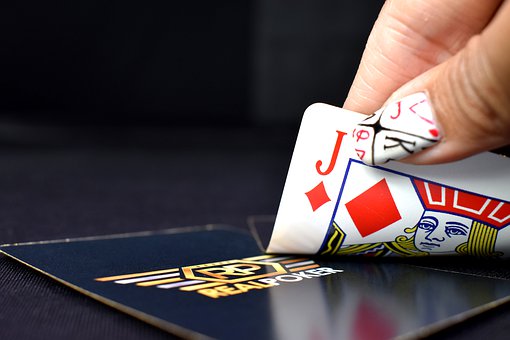 What is the best hand in Blackjack?
Now that we have established some basic facts about blackjack, let's take a look at some of the specific hands that will put you in a strong position at the start of a round of blackjack. Some of the terminology here may not be familiar to complete novices when it comes to blackjack, so we are making the assumption that you have played a few games by now and are familiar with most of the basic structures and terminology around the game.
Here are three hands that will see you get a good start in any game of blackjack. Of course, just because you get dealt hands of this type does not mean that you will automatically win games. Blackjack is a game that requires skill and judgement, as well as the luck of the draw. You can never take anything for granted when playing card games.
Blackjack versus any non-10 or Ace card
The best hand to be dealt in blackjack is when you have 'blackjack' itself – which occurs when you have an Ace and 10-value card, like a Ten, Jack, Queen or King. This hand will usually beat the dealer, if the dealer has a non-10 card or Ace facing up at the start of the game. This hand has a mathematical value of 150% of the player's bet in a standard 3:2 payoff game of blackjack.
In simpler terms, this means that for every £100 that is bet when you are dealt a blackjack right away you will win £150. If the dealer does not have a 10 or Ace up card, you have no chance of pushing the dealer if a tie occurs.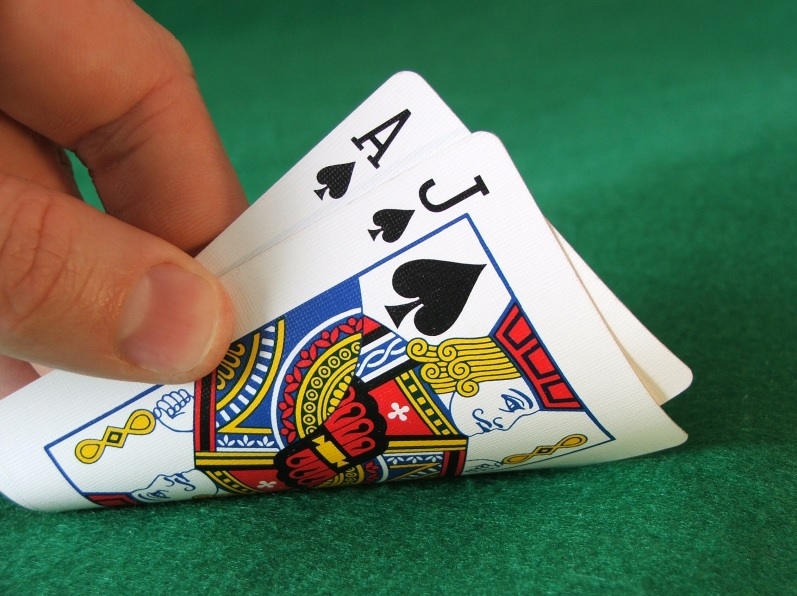 The Hard 20 versus eight in Blackjack
The hard 20 is a hand that consists of two cards that each have a value of 10. This is always a very strong hand to have, but is particularly effective against a dealer with an up card with a value of eight. You will win 79.18% of your bet when you find yourself with a hard 20 versus a dealer with an eight up card. This means that for every £100 you wager on this hand you will, on average, take home £79.18. The dealer can only beat this hand if they have a hand worth 20. While a dealer can draw cards that beat the Hard 20, the chances of you winning are higher.
The Hard 20 versus seven
This is where you are a dealt a beginning hand that is worth 20, as in the example above, but this time you are facing a dealer with a seven as a up card. For every £100 you bet on this hand, you can expect to win an average of £77.32. The dealer having a seven as an up card is important, as the dealer must stand if they reach a total of 17. As there are more cards with a value of 10 in the deck than any other value card, there is a high probability that the dealer will have a 10 value card as their hole card, putting them at a score of 17. This increases your chances of winning.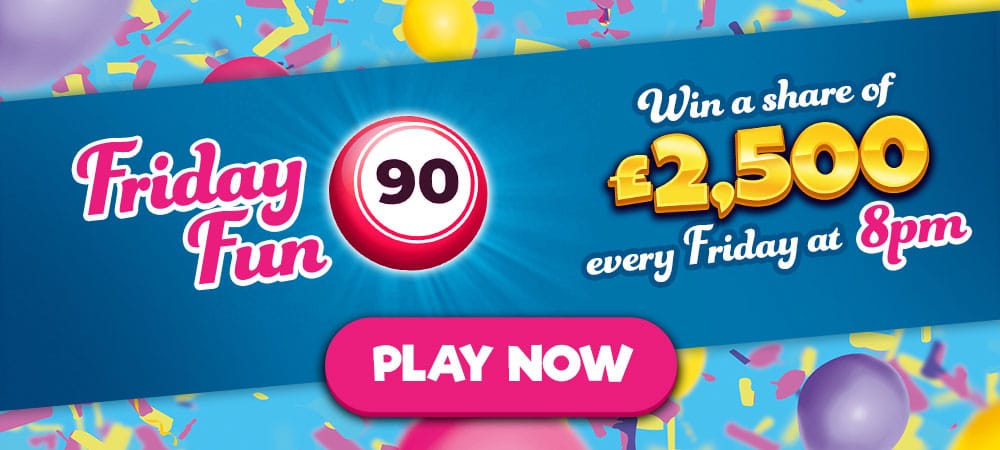 Final Thoughts on the best hands of Blackjack
These are just three of the best hands that you can be dealt in blackjack. Being able to spot a good hand is dependent on your experience and your knowledge. Always make sure you keep practicing any new techniques and strategies you pick up, as these will help you identify good hands and learn how to play them. Many people want to also know if is it hard to count cards, click above if you are one of them too!
*Any Free Spins/Welcome Bonuses References are subject to the following: NEW PLAYERS ONLY, MIN DEPOSIT £10, MAX BONUS EQUAL TO LIFETIME DEPOSITS (UP TO £250), 65X WAGERING REQUIREMENTS AND FULL T&CS APPLY