The world of iGaming is one that offers many benefits, not just the entertainment of online slots and live dealers but of sign up bonuses on slots sites too. Even those less experienced among you will have likely heard about promotions, specifically that of sign up bonuses; they're the lifeblood of any good casino. 

Picking the right Slots Bonus
All online casinos offer some kind of incentive, however, those associated with slot games machines are normally the more rewarding, and the more commonly seen. Sign up bonuses, also referred to as deposit bonuses, are a way of getting more bang for your buck: you deposit the minimum amount in order to receive additional bonus funds. For example, it's common for deposit bonuses to ask for a minimum of £10 in exchange for a bonus amount between 25% and 200%. On rare occasions, the bonus can be even higher, but this is usually when the sign-up bonus is part of a larger welcome package and not a standalone deal.
If you've found a bonus you want to take advantage of, a lot of the time it's as simple as registering as a new member and then depositing the cash. However, sometimes an iGaming site will ask you to use a promo code when depositing to activate the bonus. All promotions will explain this and various other important details upon the bonus page, so make sure to thoroughly read the terms and conditions. The main reason we suggest this is because casino bonuses usually come with wagering requirements.
For those of you who haven't heard this term before, wagering requirements refers to the amount you need to bet in order to withdraw your winnings. The industry average is roughly x35 of what you've wagered, however, each online casino is different, and so you need to be extra mindful of bonus specifics. Alongside these requirements, a lot of the time online casinos will have specific games that contribute to the wagering requirement. Playing slots may contribute 100% to you overcoming that rollover, whereas poker may only be 25% or lower.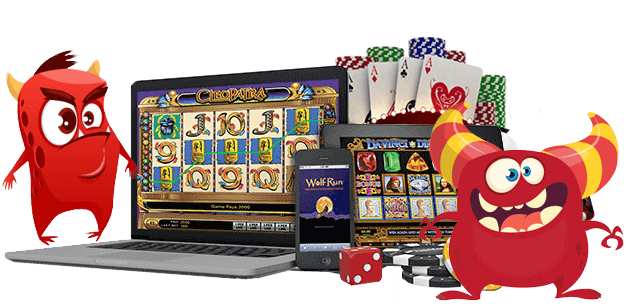 More often than not, you'll have a considerable length of time to use your bonus once its activated. On average, new users receive between 7 and 30 days before this happens, however, some deals are much shorter lived, with you needing to make use of the bonus within 24 hours. Should you fail to meet the wagering requirement during the allotted time frame, you'll lose any remaining bonus funds associated with your account.
Slots heavy casinos are where you'll find the best selection of offers, with the sign up bonus only one means of keeping your account looking healthy and ready for some high roller action. Utilising bonuses can ensure online gaming is a profitable and fun experience, though we always advise you only play with what you can comfortably afford. Why not shop around and see which online casino delivers the best welcome bonus for your needs - remember, bigger doesn't always mean better, so choose wisely.