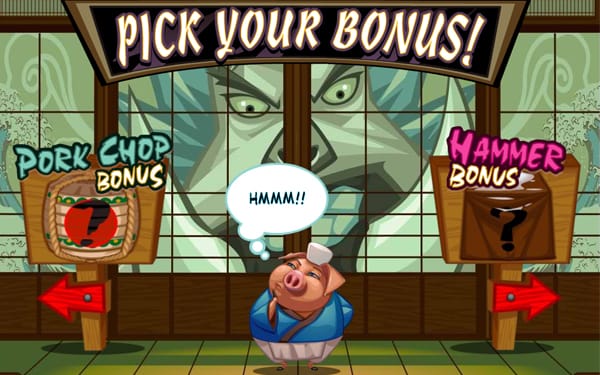 When it comes to finding new best slot games that are worth trying, it's fair to say that not all new online slots are created equal. Apart from the new slots at Slots Baby, which offers a plethora of some excellent new slots. We've done the legwork for you and rounded up the best new online slots worth trying today. Read on to find out exactly which new slots online are worth trying.
Anderthals New Slots Online
Released in April 2020 by Microgaming with Just For The Win, Anderthals is one of the best new online slots. It makes a great new addition to the portfolio of brilliant games already available to enjoy at Slots Baby. It's got a fun theme with an interesting story line to it, with prehistoric characters Andy and Annie Anderthal featuring throughout.
As the game revolves around these two central Anderthal characters, this gives you a good idea of where the title of the game comes from. The story line makes for a refreshing one with new online slots, normally based on more traditional themes. Find the Anderthal protagonists trying to help you win all the features that this glorious Anderthals slot has to offer.
Anderthals is a five reel slot game with four rows and 40 fixed pay lines to win from. The reels spin in a structure that's just as interesting as the game itself - giant dinosaur bones. All the action occurs in a homely cave too, making for a fun design and amping things up in the story department. A fantastic addition as far as new online slots go.
Diamond Force
Another epic new online slots release, Diamond Force online slot game is available to play at Slots Baby for 2020 by Microgaming with Crazy Tooth Studios. This is a big game for people who love a bit of action with free spins and extra reels. There's always room for more superhero slot games, especially this one, and even more so if it's a new slots release with updated features.
Diamond Force is a standard five reel slot with four rows and a whopping 1024 ways to win, something not all new slots can boast. Watch as the reels spin and float through a hazy cityscape which the heroes of this game all call home. Use the team-up reels feature if you want to get your hands on the free spins and extra reels for an amped-up gameplay experience.
Bronco Spirit 2021 Slots
Released by Pragmatic Play, Bronco Spirit Slot is one of the best new online slots to the roster of brilliant new slot you can play at Slots Baby. Find the fun amidst flora and fauna along with all the natural creatures which inhabit North America in this colourfully themed online slot machine. Bright and bold visuals make Bronco Spirit one of the more captivating new fruit slots.
Bronco Spirit is a breath of fresh air, and it offers players free spins as well as a brilliant wild feature every time it's on its tenth spin. With five reels, four rows and 75 fixed pay lines to win from, this is one online slot you won't want to miss out on. Reels spin within a decorative frame with native designs and a rocky desert valley in the setting sun.
With a brilliant design complemented by unique and riveting gameplay, Bronco Spirit is the online slot game for you if you're into all things wild west too. In addition, players can win a number of bonus games and spins from some high-value symbols. Why not give Bronco Spirit a try at Slots Baby today and see if you think it's one of the best new slots too?
Cash Stax New Slot
Released in 2016 by Barcrest, Cash Stax one of the new online slots to play available for you to enjoy at Slots Baby. Barcrest slots are popular for many reasons, and one of the most undeniable attributes about them which all enjoy is their instantly recognisable design and gameplay. These two elements are reminiscent of the old physical machines you can still find in regular arcades. The Cash Stax slot game falls in line with this reputation.
With large clear symbols in a five-reel, three-row slot with 10 fixed pay lines to win from. Cash Stax is certainly the slot game for you at Slots Baby if you're into the traditional slot machine. Although there are only seven symbols each certainly holds its own in this bright and colourful landscape.