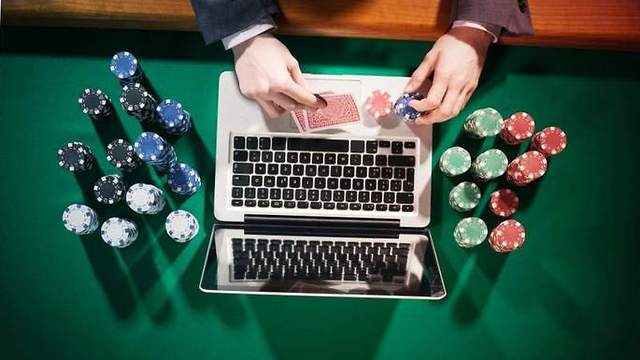 Mobile Casino no deposit gaming is today one of the largest gaming industries, with a multitude of online slots available to play right from players' smartphones. Indeed, there is such a variety of choice of mobile slots that players often utilise reviews and other comparison articles from casino websites in order to narrow down which slot games they would like to play.
Mobile slots are super convenient, as they allow you to spin the reels from any location, whether it be on the commute to work, chilling in an outdoors space, or at the pub with friends. Being able to play your favourite mobile slots from any location makes for a super relaxing hobby. However, mobile casino action does not just offer a relaxing pastime. Mobile slots offer hugely enthralling action; from imaginative themes and game designs to pulse-racing bonus rounds and large cash prizes, there is so much out there to bring some excitement to the life of a slots enthusiast.

What are the origins of Mobile Casino Gaming?
The mobile casino industry has been rapidly expanding since the turn of the century. The founding of Net Entertainment (now known as NetEnt) in 1996 was a flagship moment for the industry, as the Scandinavian slot games legends have done so much to expand the industry. NetEnt were the first online casino company to develop games using Java, before later switching to using HTML5, which has become the most-used mark-up language for producing mobile slots. Naturally, the dramatic increase in smartphone use over the last decade was the catalyst for mobile slots taking off. Indeed, already by 2010, 7.6% of smartphone users were playing mobile casino games at least once every three months.
NetEnt played a big role in bringing the casino experience to portable devices so that players could enjoy their favourite games such as poker, blackjack, bingo, and roulette as well as slot games, not only from their own home but on the move too. For NetEnt, expanding into the mobile casino arena was a critical move for the company as by 2016, 39 percent of their revenue was coming from mobile slots. Another important company in the evolution of the mobile casino industry was Playtech. Playtech launched in 2005 and today remains the world's largest supplier of online gaming software.
Growth of the Mobile Casino Industry
Features such as bonuses for new players have ensured that the industry has continued to grow annually. Offers for new players are often the subject of media advertising which has been critical to the expansion of the industry. Indeed, 71 percent of people surveyed by Gambling Insider said they had downloaded a casino-related app after watching a relevant advert on television. Gaming developers continually producing quality slot games has ensured the sustained success of the industry. As a result, the size of the online gambling market has significantly increased year on year: in 2013 it stood at $35.5 billion, rising to $45.8 in 2017 and today it has reached an astronomical $127.3 billion. The industry would be nothing without its players and so developers are keen to keep slots aficionados enticed with new gaming features with every release.
Finding Mobile Slots to Play
There are various ways to play mobile slots. It is possible to play from your phone browser just as you would on your desktop or laptop, and mobile casino websites have developed this format over the years to ensure a smooth playing experience. Indeed, both the Android and Apple app stores offer a good range of mobile slots to enjoy from your device. The majority of individual mobile slots on the app store are free-to-play/for entertainment purposes only games. These slots can be really useful for keen mobile slots players who want to take a break from wagering real money. Also, free-to-play games offer a great way for newbies to get a feel for how mobile casino games work before they try their hand with the real thing. There is no need to be disappointed though, as the app stores are still chock-a-block with mobile casino apps which offer real money games. Many casino sites will have downloadable apps where you can register an account and have access to literally thousands of mobile slots within every app. It has therefore never been easier to access all your favourite games with the touch of a button.
Real Money Won on Mobile Slots – Big Wins
By being able to play mobile slots from both downloadable apps and via Internet browsers, slots fanatics are able to experience those jaw-dropping moments we know and love right from their mobile device. What you will also be reassured to know is that the jackpots and RTP percentages of particular new online slots titles are not affected by playing on a mobile device.
Big wins come along regularly in the mobile casino world thanks to the sheer size of the industry. Games with high variance are particularly likely to offer those unforgettable big wins every slots player is striving for. Back in 2017 a Norwegian lady struck big whilst playing a mobile casino version of Divine Fortune. Remarkably, it took only six minutes of betting €2 spins for this lucky lady to land a huge €97,000 win. Divine Fortune is an exciting slot in this regard as it does not necessarily offer the highest wins imaginable but churns out still very large jackpots like this one semi-regularly.
To top that, however, a win which broke the Guinness Book of Records world record in 2016 for a mobile slot was won by one lucky player who was wagering just €1 per spin on Microgaming's Mega Moolah. Despite the small stake the player landed a life-changing win of €7,968,311 right from their mobile phone, which presumably dropped to the floor in that moment. The opportunity arose after the player managed to trigger the jackpot wheel, which eventually landed on the top jackpot of the four and changed the player's life forever. Perhaps you could be the next lucky winner.