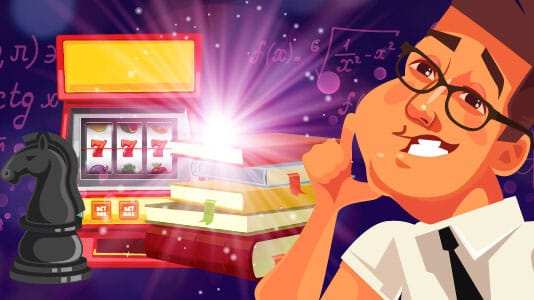 Have you always had an interest in Blackjack but weren't sure where to begin?
Blackjack is one of the world's most popular casino games and has been around for centuries.
It continues to be a firm favourite at both traditional land casinos and online casinos.
Learning how to play Blackjack is not as hard as it may seem and is well worth the effort.
We understand it may seem daunting at first. Here we will take you through the basics of how to play Blackjack to get you on the right track with this immensely popular game.
History of Blackjack
Blackjack has gone by a number of different names around the globe since its inception back in the 18th century. The game today is often known as Twenty-One, but it began as Vingt-Un in France in the 1760s. The name Blackjack popped up in the United States in 1899 during the Klondike Gold Rush.
Having therefore been one of the early casino games, Blackjack has retained its popularity over the last centuries. It is now one of the most played games at both land-based and online casinos. So, if you learn how to play Blackjack you can get involved in some real casino tradition.
How to Play Blackjack
Like any other game (such as new slots online), to play Blackjack the first thing you must understand is the aim of the game. In Blackjack, the aim is to beat the dealer's hand. You may have noticed by playing live Blackjack online or at a casino that many players can play at once. Although their cards will affect each other, it is always the dealer you are up against.
So, how do we beat the dealer? Essentially, you are trying to get as close to the magic number of 21 as possible while you play Blackjack. If you go over 21, you bust. So, if the dealer busts and you do not, you automatically win. If you both land on the same number this is called a 'push' and you receive your bet back.
You move closer to 21 by drawing cards (you can say 'Hit'). If both you and the dealer finish on a value less than 21, whoever lands on the highest number wins. However, you must keep drawing cards until you reach 17, at which point you can choose to stand. The dealer must stand once they reach 17 or above.
How do you Bet in Blackjack?
Of course, while you play Blackjack you are trying to win money. So, essentially, we are betting on whether or not we will beat the dealer in each round. Betting is done using chips which represent cash values.
In land casinos, you exchange money for chips at the Blackjack table. While at online casinos this happens automatically when you begin playing, so long as you have funds in your casino account. At the start of each round you will place your desired number of chips in the square in front of you to signify your bet.
You can even make two separate bets and therefore receive two sets of cards, so long as there is room next to you at the table. This is essentially like playing as two players at once and speeds your game along by giving you greater opportunity to beat (and lose to) the dealer.
How do I Win at Blackjack?
While there is plenty of Blackjack strategy out there, the game is relatively simple and can be played using your gut feeling. Strategy mainly focuses on reducing the house edge which exists in every casino game.
Deciding whether to hit or stand comes down to whether you believe the next card you are dealt will cause you to bust or not. If the cards you currently hold total 16, it is quite likely that your next card will cause you to go over 21 and bust. However, it also depends on what the dealer's first card is.
If the dealer's up card is 7 or above, they have a good chance of getting a 10 next (any of the royal cards) and reach a winning total. So, a lot of players would take the risk on 16 and draw another card to get as close to 21 as possible.
Blackjack is one of the most fun casino games out there and there is no better place to play than Slots Baby. Check out our other casino and slots games if you want to mix things up!