When we think about gambling, our modern minds are transported to the shiny lights of the casino, the poker table and now to our latest slots games as well. But have you ever wondered where it all began and why we, as humans, are so encapsulated by it? There are, in fact, some forms of gambling have existed for thousands of years and are still around in similar forms today. We can find references to gambling in ancient scripts and texts and it was immensely popular in both ancient Rome and Greece, where basic gambling games have been discovered. Find out more about how far back blackjack goes in our history here at Slots Baby.

There are references to gambling in ancient China and Egypt and in the religions of the world, with Islamic, Jewish, and Buddhist texts documenting it. Most of us will be familiar with the bible story of Jesus flipping the tables in the temple! Gambling seems to go hand in hand with the human story and the human condition, but why is it so alluring to us? If you're a lover of gambling, visit Slots Baby for the best online slot games.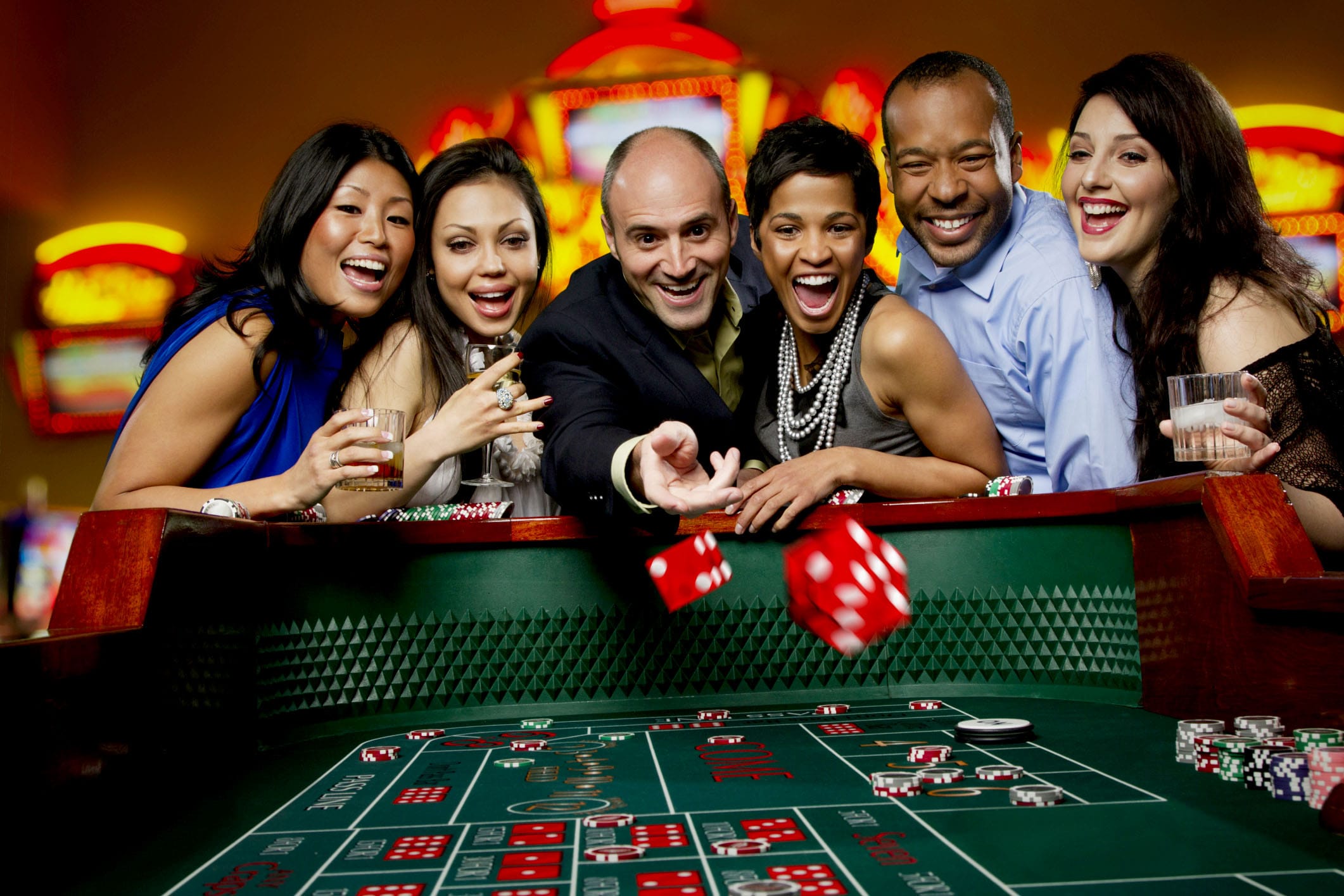 The Psychology of why people Gamble
It has been suggested that in modern times, we gamble so much because it is socially acceptable and readily available but to suggest this is to oversimplify a past time that has gripped humanity for thousands of years. One of the main aspects believed to draw us to gambling is the idea of getting something for nothing. You have the chance at winning money, for a minimal stake and there is something incredibly powerful in that. If you're looking to take a chance, check out some of our best slot casino games.
Different people of different ages and socio-economic backgrounds will gamble for a variety of reasons and motivations, so it seems there is no simple answer to the question at hand. For example, gambling preferences can say a lot about an individual. Older players will tend to choose activities that are easy on the mind, less stressful with less commitment to concentration which is why bingo and slot machines are big winners with that age group.
Research has also found that men are seven-and-a-half times more likely than women to develop a problem with gambling. So what causes men to be more at risk of developing this addiction? Some say that it is down to the 'lad culture' of today's society wherein 'lads' tend to go to watch some form of sport together. Currently, sports advertisements are quite saturated with the gambling industry and therefore, lads are encouraged more to gamble whilst watching sport. Spurred on by their gendered personality traits, men struggle more with gambling responsibly. This is because, stereotypically, men display more macho traits which means that they are greater risk-takers than women, in addition, to be more impulsive. Women tend to be more guarded when it comes to betting. They consider the negative outcomes of their gambling more and bet accordingly. As a consequence, women typically do not, like men, get into as much financial difficulty and when they do, they do not then gamble more in an attempt to win it back.
The genders also have different preferences men's choices focusing on control and strategy with them choosing pursuits like poker and other more skillful table games. On the other hand, the research suggests that women have a higher proclivity for chance-based games like roulette over which there is no need to stress or plan as the results are completely random. Interestingly men have been recorded turning chance-based games into skill-based in their own minds, placing relevance on certain aspects of the game that do not exist, perhaps in an attempt to take control. Studies have concluded that women may prefer the slots as no one can see when they lose, which is undesirable to them.

Why do people gamble? And how can it become a problem
Gambling provides a buzz or excitement similar to any other addiction. Family and friends of people with gambling addictions often ask why this person is continuing to gamble when it is causing so much financial difficulty. Many people do not understand that like many other things, gambling can be extremely addictive. The majority of gamblers claim that they do not partake for the possibility of winning 'big money', but rather the excitement generated from something as simple as placing a bet. When someone still continues to gamble even though they are losing money, they need to seek additional help, be it from the site they are gambling on, an external charity, or a friend. This is the point that gambling becomes an addiction, and arguably a person loves it too much. When a person finds themselves in the position that they feel they could not stop gambling, then they are no longer gambling responsibly.
The importance of responsible gambling is beginning to become increasingly important, and companies currently implement policies both online and in shops which have the fundamental aims of targeting those at risk of developing gambling problems. Underage gambling has also become a major issue recently, with the number of 11-15-year olds who have gambled at a staggering 15%. This is an even more shocking statistic when you consider the fact that most of the minors admitting to using fruit machines, scratch cards along with private bets.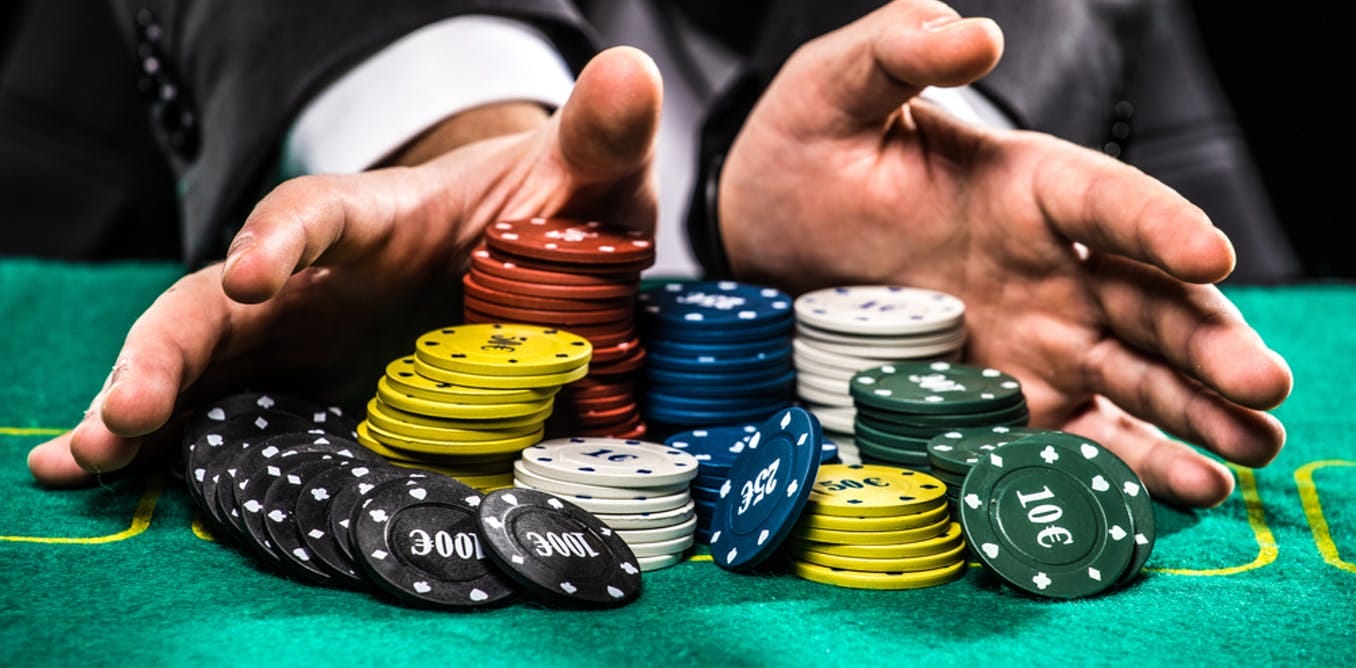 Positive Aspects Of Gambling Games That Make it So Fun
The news likes to go on and on about how gambling is evil, and it always ends in misery. However, they never really consider that gambling can also have positive outcomes. It is only a small minority now of gamblers that struggle with problem gambling, and this is improving every single day. Sites like ours now have policies in place that help to identify those at risk of developing a gambling problem as well as preventing the number of underage people gambling from rising. So, what actually are the positives of gambling?
Casinos Stimulate Local Economies
It's not only the players that can benefit financially from the gambling industry. Because there are so many people that gamble, the industry is a major contributor to the government. It also positively affects the employment rates in the country as gambling companies have to hire employees. People also travel large distances to places like Macau and Las Vegas to gamble which means that gambling is further contributing to the wider economy.
You Could Win Money
This sounds obvious but often people get so caught up in the chance that they may lose their money that they forget that you could actually win some money. Of course, gambling shouldn't be used as a way of earning a steady income as the industry is based on chance. However, a dabble here and there for enjoyment will not bankrupt you.
Why is gambling so fun?
There is this stereotype that surrounds the idea of gambling making it out to be sinful and not enjoyable. You can still lose money and have fun whilst doing so in a casino, betting shop, or online. There is a sense of comradery between those who gamble that makes it so entertaining. 
Gambling Can Be Safe
There are measures that gambling companies, including casinos and online domains, can take to ensure the safety of their players. Crime, unfortunately, can still occur but it is very rare because of these measures.

Where Can You Get Help?
Of course, these are all positives of gambling, but we need to consider that there is still a risk with it as there is with nearly everything you could do. There is also a point where the negatives of your experience outweigh the positives outlined. This is when you should seek help as you may find yourself at risk of developing an addiction. It is estimated that in the UK alone, there are 600,000 problem gamblers and only 1% get treatment. This is because it can be hard to determine whether a gambler actually has a problem. This is why it is so vitally important that you monitor your play so that you can determine yourself whether you can stop or not. One of the most popular forms of tackling problem gambling yourself can be self-exclusion, where you essentially ban yourself from gambling sites using your personal and bank details. However, sometimes a break isn't enough and you need to talk to someone.
There are multiple places that you can go to get help for a gambling addiction nowadays as the visibility of the problem has improved. Not only are more sites more aware that of the signs that their players may be experiencing problem gambling, but they also now donate to different charities and organisations that have been set up with the specific aim of tackling problem gambling. Examples of these include GamCare, the Gambling Commission, and even the NHS. If you feel like you are struggling with an addiction, you can head to these sites for more information.
So, what's the bottom line?
Motivations for gambling and our love of it, as human beings, seems to change and evolve as the gambler becomes more serious and also depending on the individual characteristics of the gambler. These motivations will generally include searching for fun and entertainment, socialising, and of course the age-old preoccupation with money and having more. Whatever our individual love is for gambling, it seems set to stay for many years to come. Read our blog about famous gamblers as well!
*Any Free Spins/Welcome Bonuses References are subject to the following: NEW PLAYERS ONLY, MIN DEPOSIT £10, MAX BONUS EQUAL TO LIFETIME DEPOSITS (UP TO £250), 65X WAGERING REQUIREMENTS AND FULL T&CS APPLY