The online gaming sites industry is an exciting beast at the moment. Never before has there been so many ways to have a flutter online and nor has there ever been so many captivating slot game titles to try. What was once a simple gambling pastime mainly made up of fruit and three spinning reels, has evolved beautifully into an all-action spectacle with 3D graphics and so many different ways to play. Original themes and original layouts are now the norm when it comes to newer additions to the range of online slot games that you will find online today. Thousands of people in the United Kingdom are spinning these well-animated reels each and every day, with smartphone functionality and accessibility making the experience smooth, reliable and engaging. The jackpots have never been bigger either, with some huge amounts of money to be won for those willing to try their luck at slot games with growing cash prizes. The jackpot slot is nothing short of an online sensation that has truly changed the lives of several slot game spinners who have been lucky enough to cash in on the progressive jackpots on offer. However, one thing that is great about the online slot game community is the chance to play some of the best titles for absolutely free. You do not need to sign up to an online casino to play such titles, you simply need a screen on one of the many devices which slot games are available on. This is typically the big three of desktop, mobile and tablet.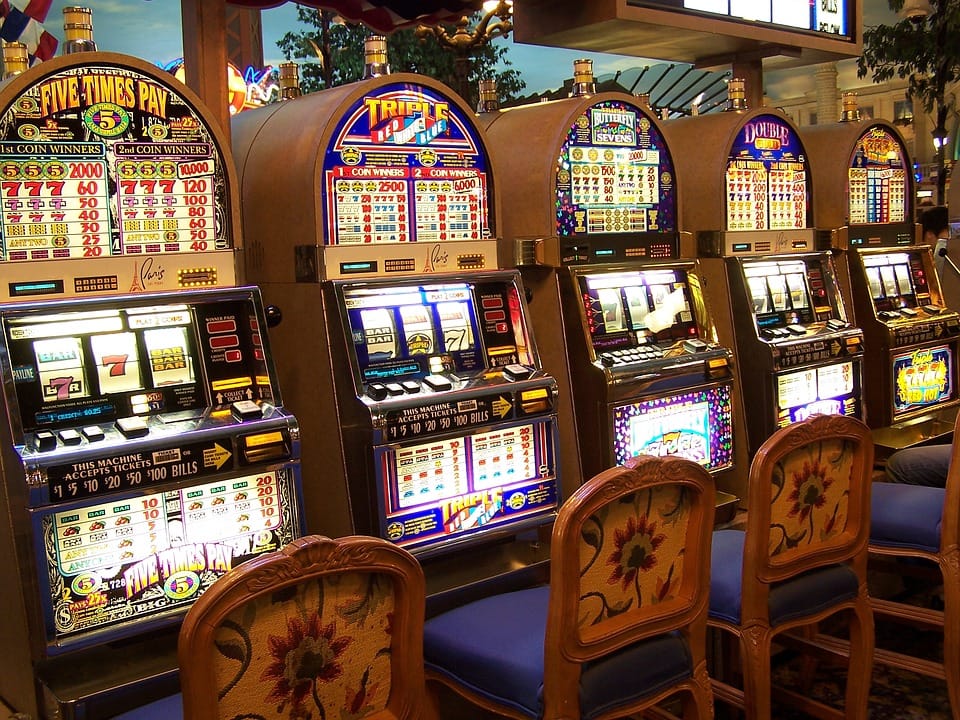 Why play free video slots?
We have already shown you the best slots of 2020, so some people may be confused as to why anyone would want to play a slot game for free. The essence of the very game has always been to gamble, of course. However, there are many advantages to playing free video slots. First and foremost, they are a good tool for those looking to gamble a bit more safely and responsibly. Free slots offer a break from the tension of gambling, but still provide the fun of the gambling titles that you love so much. With so much access to gambling at the moment, there have never been more cases of gambling issues, so a simple tool like this, can be a great way of managing one's gambling habits while still enjoying the thrill of the reels. Also, you can use free slot games to do a bit of research. We, as players, our spoilt for choice when it comes to choosing a slot game to play. Therefore, use the opportunity to play for free as a means of practise or research. Pick a free spins video slot and see if you like it. Learn the bonus rounds and betting lines better, before you actually put any money on the title. Why play free video slots? Well, for all the above and below reasons, too.
Best free slots to try
These games provide more reasons to play online slots for free, simply through being brilliantly designed online games. Whether you want to play for money or just to kill some time for free is up to you, but here are our favourite slot games that are free to play.
Oil Company II
This must be one of the most uniquely themed slot games out there today. Oil Company II is the sequel to the original Oil Company slot, which combines the world's famous and fairly controversial oil industry with a fun, tongue in cheek game. You will see some really well designed and funny characters in this good-humoured slot game, with oil barons and tycoons from Texas and Saudi Arabia among them. Tools and equipment for drilling for oil will also appear on the reels in what is surely the only game of it's kind. A politically-charged slot game, you find yourself mocking the greedy people who are in charge of our planet's oil while trying to match them up in a row and create some wins. As with many free slots, you play with in-game tokens rather than your actual money. The 5x4 layout is simple to understand, which the sense of originality from the theme makes it a slot game like little others. The graphics are a cartoon style and really well done.
Murder Mystery Casino
Another free slot game with a top theme is Murder Mystery. The theme is, as the name suggests, an investigation into a murder. Set in the early 20th century judging by the outfits, hairstyles and facial hair of the characters, there is great attention to detail here. The game is a little bit Cluedo, a little bit Peaky Blinders and a little bit Sherlock Holmes, with shades of Jack the Ripper threw in for good measure, too. The lady in a red dress is a suspect, a symbol and the highest paying option on the reels. The game was developed by Playtech who do a great job at these slot games with original themes. Graphics are great once again and this is one of the reasons why there is enough to enjoy about the game before you have even considered the fact that you could win money on it if you wanted to gamble. But yes, you can play for free and solve this murder mystery.
40 Super Hot Slots
Finally, you can't beat the classics. 40 Super Hot is a fruit machine style game, proving that there is still room for the classic format. That said, this free to play slot games fits in with the modern market, too, offering a whopping 40 pay lines to work with - thus the name. Speaking of which, 40 Super Hot also has a hot and fiery look, with hot rod style graphics surrounding the reels and triple 7 symbols that are on fire. They are the best symbol on the reels and well worth landing if you are trying to collect the in-game tokens. Again, you can also play this game with money on the line.