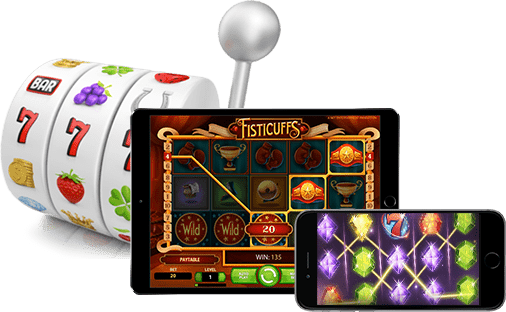 Blackjack is one of the planet's most-played casino games, and it has also proven to be a game for those who are smart and strategic. There is no denying the fact that blackjack is quite profitable, and punters from everywhere are always in search of the best tips and strategy for blackjack to win. The following ten easy tips will be useful to players who hope to increase their odds of winning the game of blackjack. Remember that you can play blackjack on slots baby once you have mastered these tips.

Blackjack Strategy Tips to Always Remember
Blackjack boils down to luck, and if you are consistent with the use of useful tips like the ones shared here, you just might be on the road to the bank. Here are some of the useful tips.
Do well to scout the blackjack tables in search of the most liberal playing rules available. It is best that you only play on tables where blackjack pays 3-2 (and stay away from games where the payoff is at 6 to 5 blackjack or even money). Other liberal rules include the dealer standing on soft 17, players being allowed to double down on any two playing cards, and also allowed to double after pair splitting. Fewer decks are better than more decks. What this means is that a single- or double-deck game offers a player with better odds than a game of six or eight decks (assuming the same rules).
Blackjack is a game of strategy and not a guessing game. This is why brilliant mathematicians have taken their time to study the game of blackjack for over 6 decades, and what they have been able to prove without a doubt is that every hand dealt with you can be played in an optimal way. This optimal blackjack strategy is called the basic playing strategy, and it allows a player to reduce the house edge even less than 1% when a player makes uses of the strategy to play each hand. No better should ever play a game of blackjack without a knowledge of how to use the right basic strategy for the set of rules you are playing against. Even when you play on an online casino like slots baby, good strategy applies.
An apparent tip, yet can you count the number of land-based or live blackjack players that you have seen using a strategy card when they play? These simple plastic laminated cards are always available, casino-legal, and useful to players who want to refer to them to be certain you make the correct decision every time a hand is dealt to you, to avoid dangerous playing mistakes.
Note: For the sake of security, casinos do not allow players to put strategy cards — or other "items" — on the blackjack table, so it is best that you hold the playing card in your hand, and if you are not certain as to how to play a specific hand, take a look at your strategy card for the solution. You may also find it useful when you play with slots baby, the home of new online slots!
Blackjack insurance wager is a bad idea
Blackjack Insurance wager should not tempt you, regardless of how much money you have wagered on a hand. It has been proven that insurance is a sucker bet. What you are doing is betting that the dealer is in possession of a ten-value downcard to accompany her Ace upcard (this gives the dealer a blackjack). A winning insurance bet will pay 2-1, but the odds of winning are much lower than 2-1, so assuming you have a blackjack, and you are even offered money by the dealer, decline it.
No matter how tempting, note that the playing decisions of other blackjack players on your table do not affect your winning odds in the long run. Because blackjack is not a sport for teams.  Always make use of the basic playing strategy no matter how the other players decide to play their hand, how much you wagered, and whether you won or lost the previous sessions.
Blackjack progressive betting systems should be avoided
Sizing your new bet based on whether you lost or won the previous hand is a recipe for losing. You should only ensure that you place higher stakes when you see more cards of high value vs. cards of low value in the unplayed pack of playing cards.
Do not increase your bets out of the belief that you are due to win. The cards do not know, and they do not care whether you are in the midst of a winning or losing streak. Regardless of what occurred during your last playing sessions, maintain the course, and stick to the tips in this article.
Blackjack should not be played on tables that use a continuous shuffler
Blackjack requires regular shuffling. Continuous shuffling machines (CSMs) are specific devices that are used to shuffle the cards after every round of play, which results in more hands dealt each hour (suitable for the casino) and even more exposure of a player's bankroll to the house edge. Play on tables that makes use of a traditional mechanical shuffler, or where the dealer shuffles the cards manually. Additionally, it is best to play on crowded tables as this will reduce the number of hands you get to play per hour.
Final Tips

Blackjack, like all casino games require some luck. However, there are a boatload of strategies that you can try if you feel the need to boost your skills and increase your winning chances. However, the only way any punter can make the best of any strategy they wish to adopt is by first understanding the rules of the game. If you are playing online blackjack in an online casino like slots baby, ensure that you look out for the rules and tips before you begin. Also, do well to check out other casino and best slot games on slots baby.