Wacky Panda
Pandas: the cute breathing, bamboo eating, viral video sneezing creatures of the animal kingdom are back in the limelight again, this time in online slot format. This time things have gone a little crazy. Wacky Panda is a new online slot from the minds over at Microgaming. Now with a name like that we understand that imaginations can run wild. Try not to over-think the name as you could find yourself going a little wacky yourself. Wacky Panda is a 3 reel by single pay-line slot that takes an Asian theme and runs with it. We are happy to report that this is not your stereotypical Asian slot, there is actual thought put into this slot and not just a barrage of things one might relate to our friends East.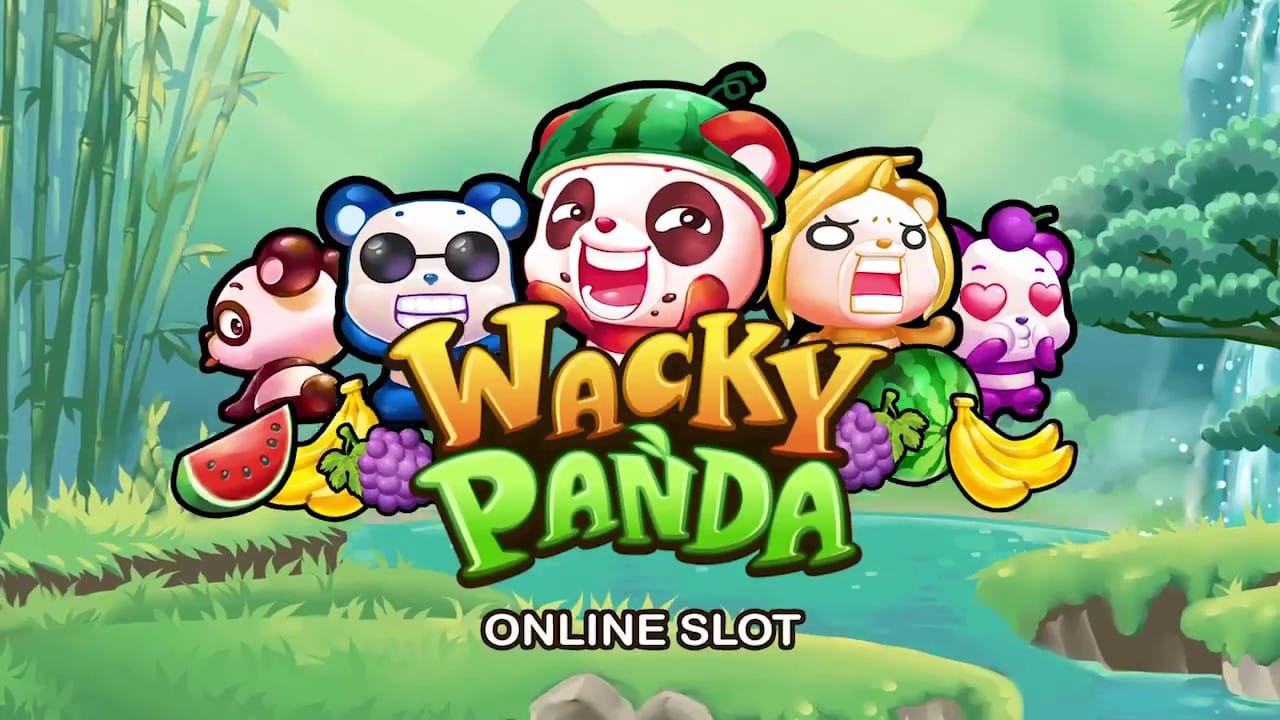 About the Developer
Microgaming: the record breaking game dev team are here and in full swing, ready to give players the types of online experiences they'll never ever forget. With titles such as Mega Moolah, Lotsaloot and Major Millions under their belt, it's plain to see how they have managed to create such a reputation for themselves as one of the go too developers for slots that break boundaries and experiment in only ways they know how.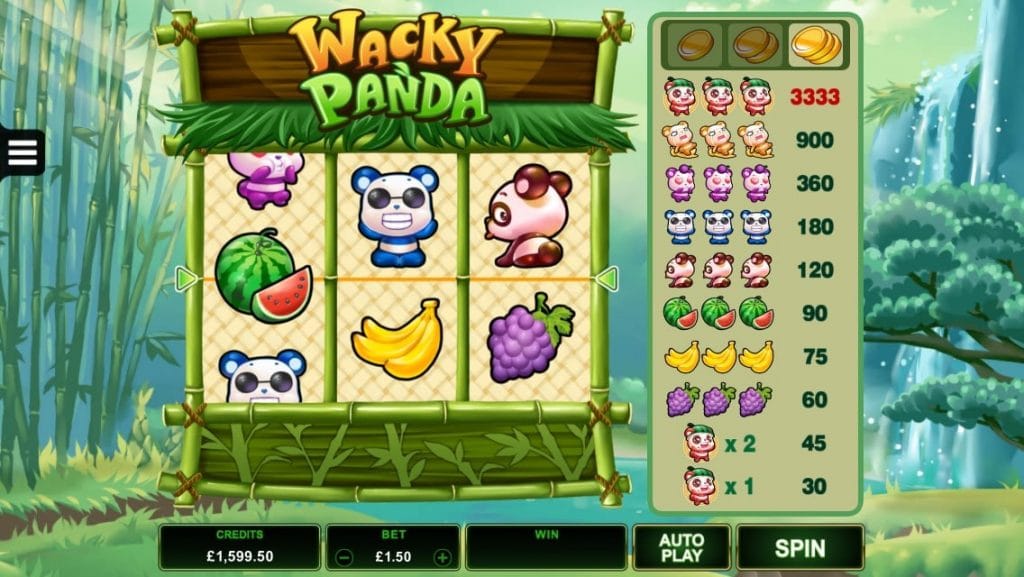 About the Game
Players who have any knowledge on online slot gaming should know how it works by now, although if you need a reminder, allow us to be the guiding light into fun. This game is entirely unique in the sense that there are many different ways to play. Setting the bet amount and hitting the spin button will start the proceedings, bets can range in numerical value, just remember that the more you put down the higher the potential pay-out could be in turn. Pay-outs are allocated from left to right, meaning symbols can only be matched in that order and not right to left (some slots have a free-flow style, just not this one).
In Wacky Panda there is a variety of different symbols at play here, each with a different numerical value depending on the symbol itself and how many are included in the winning pay-line. Symbols in this slot include: red pandas which will award 30 credits, grapes awarding 60, bananas aiming high at 75 and finally watermelons boasting 90. The highest possible pay-out here happens to be a full row of the aforementioned red pandas, matching 5 of these wacky pandas will pay-out a prize of 3,333 credits. How very generous of Microgaming!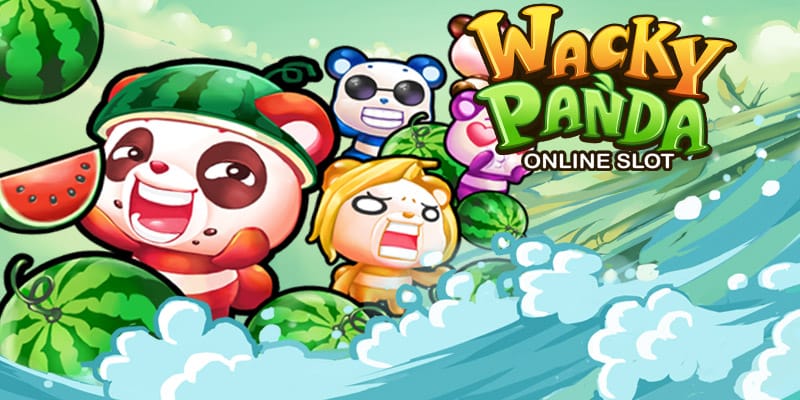 The Verdict
With a name like Wacky Panda you expect crazy. Well we can confirm that this panda certainly is a little wacky, after all, he's paying you a job to run his reels, so why disappoint? Developers Microgaming have once again created a slot odyssey that takes players on a constant journey. The best part about this slot is the fact that it mashes great gameplay with very bold visuals. We can't sing the praises of Wacky Panda enough, you'll just have to play it for yourself and see. 9/10