Vinyl Countdown
With vinyl records getting a resurgence in the past couple of years, it only stands to reason that there is a slot adaptation to follow. Slot juggernauts Microgaming have once again gone above and beyond to create an experience that puts players in a situation where they become the DJ, except this time your choices in music are beneficial in the money-taking process. This slot is set in the 1950's, we are guessing America given the decor. Expect disco balls, jukeboxes and sugary treats oh my — all of which just so happen to be an example of the types of symbols you'll find in this slot.
Vinyl Countdown is a 9 pay-line slot that is spread over 5 reels. A very simple design choice that only sees to benefit you, the player. Unfortunately, there's no notable bonus features at play here, although the many different gameplay elements on offer certainly make up for that; wilds and scatters for example.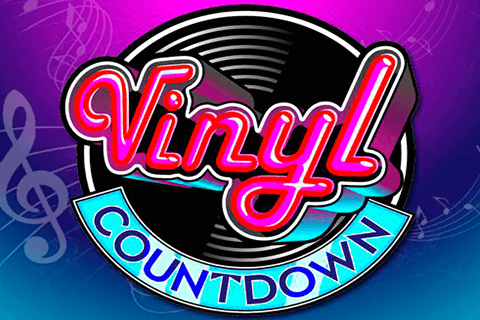 About the Developer
Opening it's doors in 1994, Microgaming is one of the most progressive game companies in the entire world. After the release of their Viper software in 2002, the company saw itself sail to new heights to both players and their peers alike. Over the past 10 years Microgaming has paid out more than 100 million in jackpots since it's inception. Now that's impressive.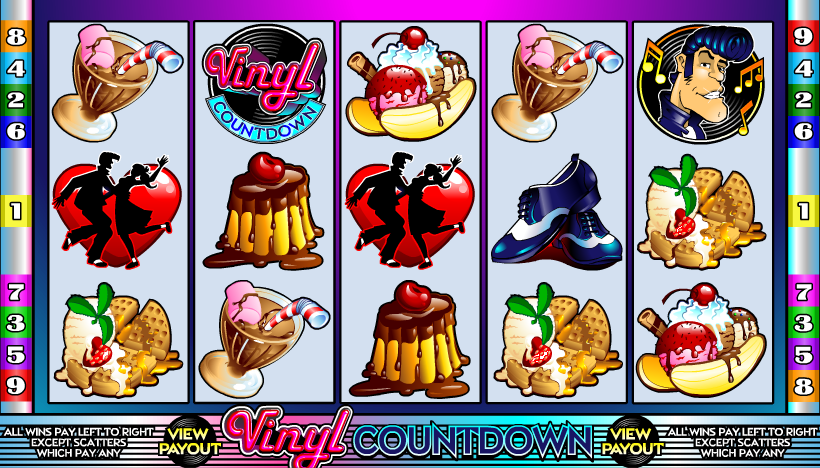 About the Game
In Vinyl Countdown, the pay-lines you see can be adjusted to fit a personal preference. You might find that you work better with more pay-lines, which if that's the case you go girl. There is a maximum of 9 pay-lines to select here, which doesn't seem like a lot but trust us when we tell you that it is more than enough to get the cash rolling.
Hopefully players will be a little hungry as this game features various desert icons to be matched on the reels. These symbols possess 5-in-a-line payouts that cause the coin size on that line to multiply up to 250 should you be lucky enough. If you are in the market for a song with a lot of numerical value then we suggest looking at the reels for the more extravagant symbols in order to achieve that goal. The most rewarding symbol on these reels happens to be the Vinyl Countdown logo itself, rewarding players 1,000 times their stake! Vinyl Countdown also features an expert mode that allows players to continuously play up to 500 spins if that so happens to be your bag baby.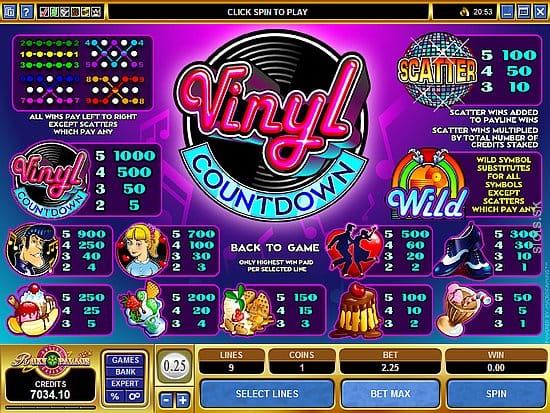 The Verdict
It's the Vinyl Countdown do de le de doo, and with it comes a nostalgic twang of different features that will no doubt ease ones mind after a hard days work. The 1950's were a golden age for music, and now you can take a walk into the past to see this for yourself. The very standard gameplay works very well in accelerating the theme at play here. If you are a music aficionado then we highly encourage you play Vinyl Countdown today.