Sugar Train Jackpot
Here's a superb new online slots game 
Sugar Train Jackpot is one of those slots that just makes your mouth water. Sugar Train Jackpot is a 5 reel, 25 pay-line slot that sports a variety of different bonus features that will keep games interesting with every spin. Players should only need a handful of plays to get a feel for this slot, although we encourage multiple spins past that point to utilise the potential for big wins. With sugar there are immediate thoughts of candy (or sweets if you're British), you don't even need a sweet-tooth to play this slot regardless.
Colourful graphics and a fairy-like gameplay standout almost instantly. We should also mention that the jackpot in Sugar Train Jackpot is entirely intentional. The jackpots in this slot are un-fixed allowing gigantic victories. The types of symbols you'll find here consist of the likes of gummy bears, rainbows, and more.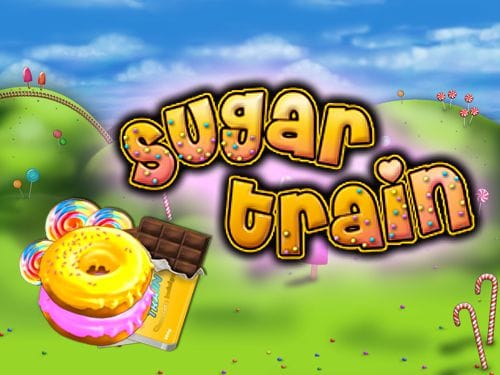 Developer of Sugar Train Jackpot
Founded in 1997 as a computer game company, Eyecon has been creating online slot and online scratch card games for well over a decade. After releasing their very first slot game: Temple of Isis in 2003, the company has gone on to create some of the most memorable online gaming experiences across the globe with no sign of slowing down.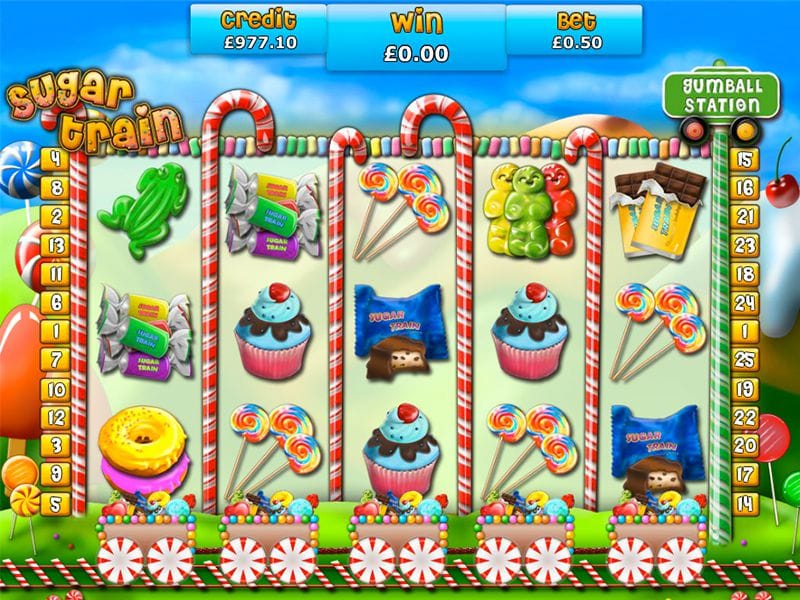 How to Play Sugar Train Jackpot Slot
Sugar Train Jackpot allows players to adjust their pay-lines accordingly. Pay-lines are controlled at the bottom of the screen. There is a lot of other functions at the bottom of this screen. Once players have set the pay-lines they must simply select their bet amount and spin away! There is also a max bet button which allows players to do exactly that. It is at the bottom of the screen where players can also choose to use the auto-play feature. Auto-play is a mode that can be found in most online slots, simply select how many slots you'd like to be auto-played and spin away. We do recommend spinning some reels yourself though, it would be a shame not to.
The free spins mode of this slot is activated from the matching of 3 or more gummy bear symbols in repeat succession. This mode opens up a new avenues for big victories so be sure to prioritise those gummy bears if you want the higher pay-outs. Up to 25 free spins are awarded for 5 gummy bears matched, even matching 3 gummy bears awards 10 free-spins so there is still reason to look out for this little fellas. It is also worth noting that the gummy bear symbol also acts as a wild symbol in this slot.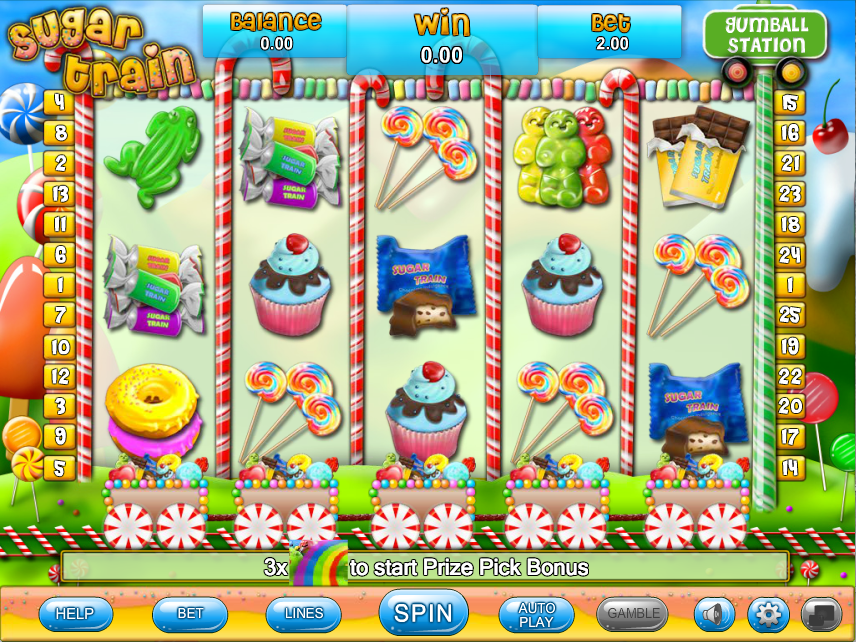 Verdict of this Online Jackpot
Sugar Train Jackpot is a sugar-rush of epic proportions. Never before have you been able to fill your face while earnings some rather delicious cash prizes. Everything from gameplay to graphics, developers Eyecon have clearly put a lot of thought into the entire themes at play here overall. If you are in the market for something new yet familiar then why not do yourself a flavour (hehe) and play Sugar Train Jackpot today! 9/10