Shaman Spirit Jackpot
Here's a superb new online slots game from Eyecon Gaming 
Native American slots seem to be all the range nowadays. All offer an insight into a time once before, where cowboys and Indians roamed the plains of the west. When you see the word: shaman, there's always going to be connotations of mystique. Shaman Spirit Jackpot is different from the original base game as it features a progressive jackpot. Jackpots are normally fixed in most online slots, here it is limitless until the player wins the pot.
The 3D graphic design of Shaman's Spirit Jackpot is one that is incredibly eye catching. The washed out pastels work great against the very bright and striking symbols. In Shaman's Spirit Jackpot you are out in nature, and nature is very kind to those that help Shaman's discover hidden truths.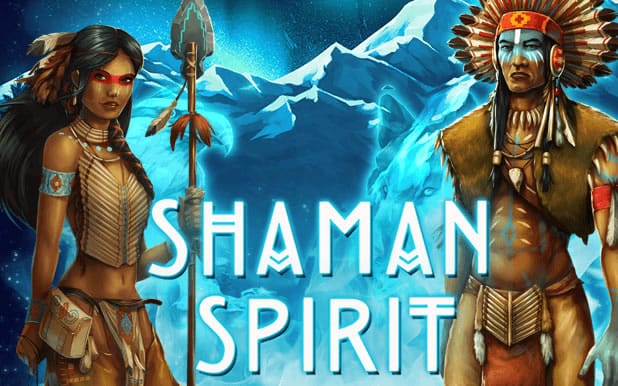 About the Developer
Annually featured in 888 Casinos Top 10 list of online slot developers comes Eyecon: a staple in the online gaming community. Known for its various titles, including firm favourites such as Fluffy Favourites, Irish Luck and Shaman's Dreams. Always inventive and always on the lookout for the next big game, Eyecon: a developer you can always trust for the more memorable experiences.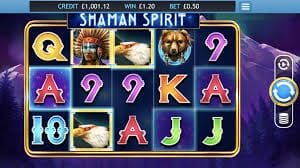 About the Game
This is a 5x3 slot that is full of hidden features. In order for players to begin their adventure they need only set their stakes and begin to spin. Pay-lines also happen to be adjustable and not set like in most online slots. The lines here are adjustable from 1-25. There are a lot of bonus feature on offer here to keep every spin different from one another. There are scatters, wilds and free spins all available at your disposal, with each offering different levels of verticality and perspective in just how players choose to proceed.
Some of the symbols at play here take the shape of various animals that all sport a specific numerical value depending on how many of these symbols are involved in the winning pay-line. Some of these symbols include: buffalos, bears, horses, eagles and a wolves. There is also a collection of low value symbols to keep those wins coming in, these take the shape of the classic: 9. 10, J, Q, K and A icons. All of these symbols feature a native American style that once again pays homage to the theme that it is trying to portray. Shaman's Spirit Jackpot has a lot more to it, so we expect those who have read up to this point to try it out for themselves.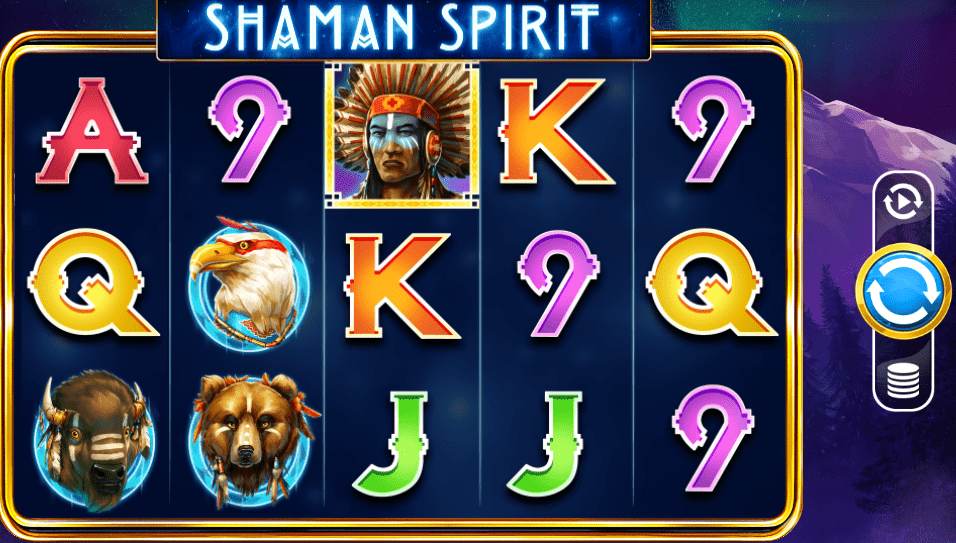 The Verdict
We can confirm that the Shaman&rsquo's Spirit lives on, but only when players choose to play this slot out for themselves. We don't want to be a burden but this is a slot that you should definitely check out if you enjoy slots that have a mellow theme. Shaman's Spirit Jackpot has a lot of different features on show here, all of which only work in the players favour, always offering new avenues for success. This is a great slot, there's no doubt about it. 8/10
If you enjoyed      then you might also like