Happy Birthday Jackpot
Heres a superb new online slots game from Eyecon
It's the time for personal celebrations. A day about you and you only, with nobody to get in the way of your spotlight. The day that falls once a year that brings you presents, cake, drinks and happiness as well as reminding you that you're not getting any younger! (ha-ha) All you people out there who wish it was your birthday every day, Happy Birthday Jackpot is the game for you my friend. A progressive Jackpot game that provides you entertainment that's worthy of any birthday party and a jackpot that undoubtedly would deliver the best birthday present of all.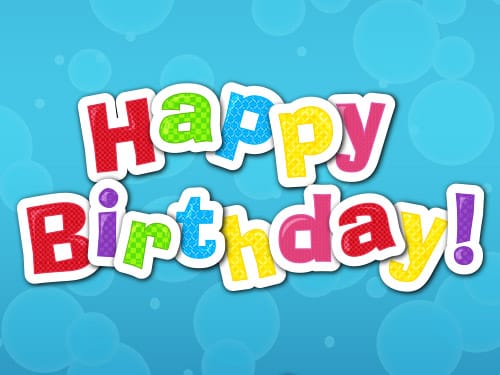 About the Developer
A production of Eyecon software that boasts high-quality video graphics, colour and a gameplay that simply emphasizes what Eyecon are all about. The Happy Birthday theme creation is genius from the team as they've constructed a jackpot slot game with a theme that appeals to everyone and something that all players can relate to and take an interest in. So, all the party animals that just can't resist not joining in with anything in life, Eyecon are responsible for this game being right up your street as it offers everything that a party needs to be a success. The only difference is that when Eyecon throw a party, it's a party that pays out huge Jackpots!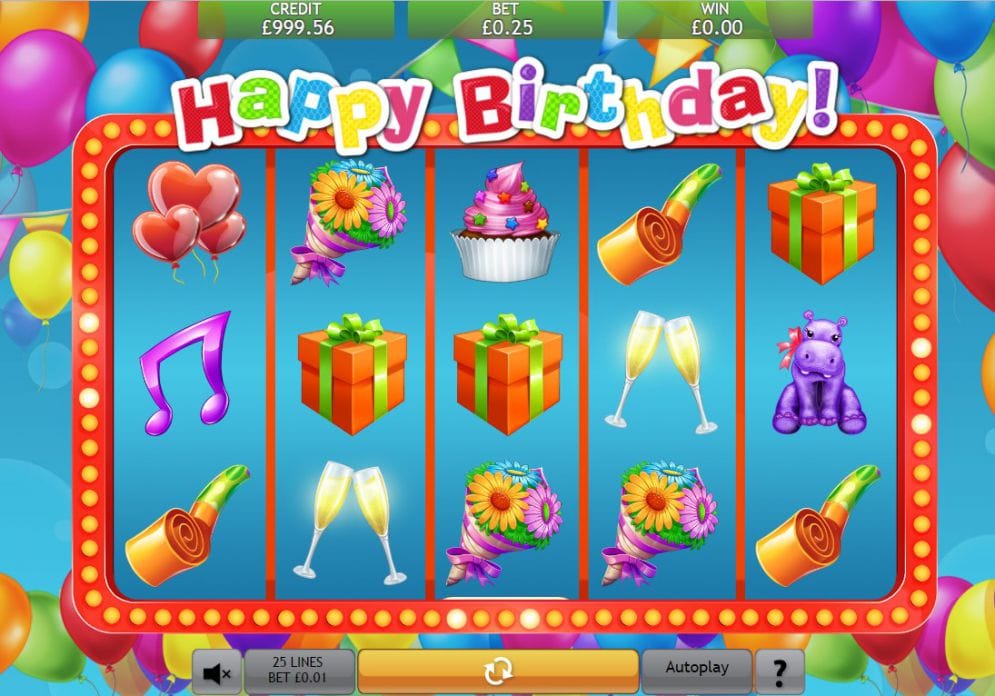 About the Game
Happy Birthday is a progressive Jackpot slots game that has the standard 5-reels with 25 pay lines, giving players the fantastic opportunity to gain profit. Leaving all the party animals feeling rewarded and like they've just spent a whole day opening presents on their own birthday. The design of the game is something of a work of art from Eyecon, a bold and vibrant scenery that really does give you a visual definition of what a birthday is. The screen background is filled with a variety of different coloured balloons with a great big 'Happy Birthday!' located in the middle at the top as if it were a banner specifically put up for you at your own party. The symbols display everything about a Birthday, with music notes, champagne bottles, flowers, cupcakes, party hats etc filling the reels to add to the celebratory atmosphere. This party like the game takes you all the way to the Jackpot in style, so if you continue to spin and total up your winnings you could reach that Birthday prize! This is a low stake line bet game, therefore, punters must place relatively smaller amounts this ranges from 0.01 to 0.50 credits. With a maximum stake total of 12.50, so this is about working your way up to that brilliant jackpot this game offers.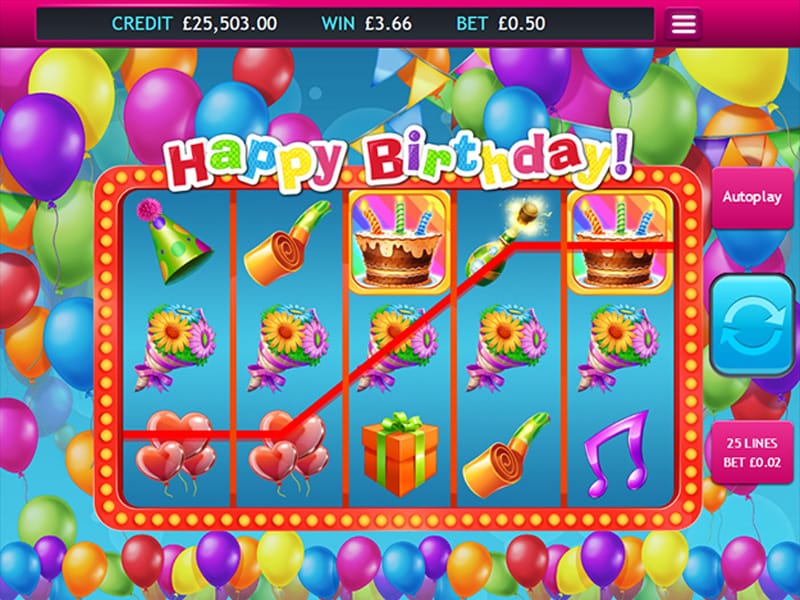 The Verdict
The Happy Birthday Jackpot is a wonderful celebratory game that is designed to make punters feel happy while enjoying the game. There is the argument that the party poopers amongst us will look past this game due to its lowered staking point however this game gives you the platform to embrace a classic party that we've all experienced in our lives.
If you enjoyed Happy Birthday Jackpot then you might also like