Fae Legend Warrior Jackpot
Heres a superb new online slots game
A mystical adventure in a land far away awaits you in this thrilling dreamland production from the Eyecon team. A game which is a true escape from the real world that we all live in today; FAE Legend Warrior Jackpot gives you that superhero-like power to explore in a magical adventure that you could describe as a fairy tale of that. The basic slots version of this game has become a huge hit in the slots market, making a name for itself as a leading online game and one of Eyecons most popular creations. Which begs the question why wouldn't you try this progressive Jackpot version out?
About the Developer
You don't get many better than Eyecon when it comes to satisfying a target market. Eyecon has mastered the art of online slot games now as they continue to launch games that receive nothing but the best ratings and feedback, everybody wants to play the next Eyecon game because let's face it, they always deliver no matter what the type of game or theme it is. FAE Legend Warrior Jackpot reiterates the point that Eyecon can produce Jackpot slots games of a high-quality as well as continuing to produce the incredible standard slots games that they do as well.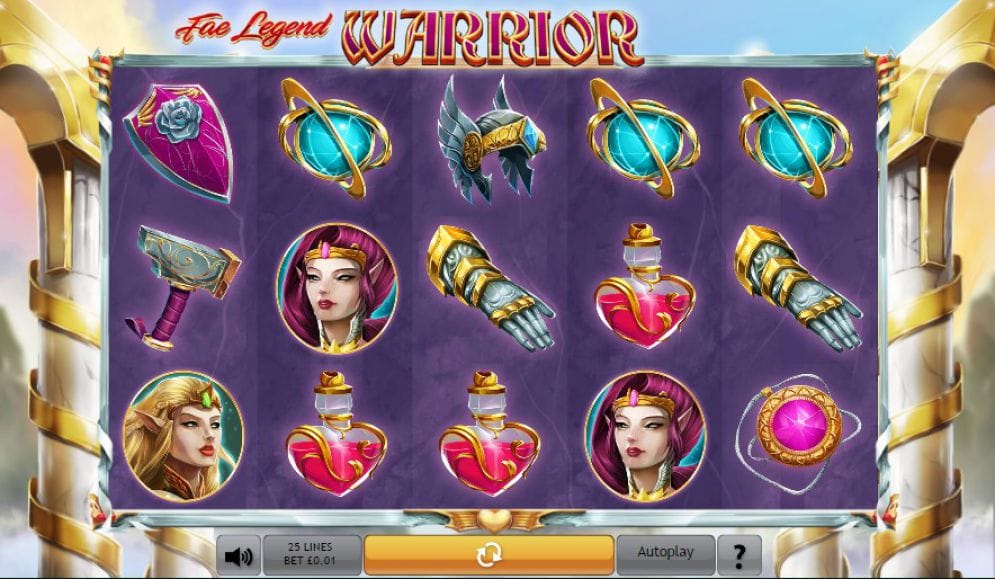 About the Game
FAE Legend Warrior Jackpot is a 5-reel 25 pay line slot game that is run by the most magical fairies that you will ever witness. The magical embers fill the grid on each spin without you even knowing that is then where the fairies themselves use their power to influence the outcomes of this game. The fairies aren't shy of treating punters to their magical wisdom in the form of Wilds and Scatters, so be sure to keep an eye out for any signs that the angels themselves are multiplying your stakes. Once you have them on your side then you will be flying towards a phenomenal jackpot. If you don't already believe in the power of fairies and their extreme capabilities, then once you've finished playing FAE Legend Warrior Jackpot you certainly will. Seeing is believing and that is exactly what this game offers.
Fairy Scatters: Redhead Fairy scatters when found have the ability to activate a bonus feature. Triggering this generates a 100x multiplier to the winnings you have made, 3 of them must appear on your screen for this to happen.
Key Scatter: The Key scatter enables you to unlock 25 free spins with 3x multiplier and a 2x multiplier in the form of a Wild symbol.
Jackpot: This game is a progressive jackpot game whereby all your winnings throughout the game will contribute to your winning jackpot total.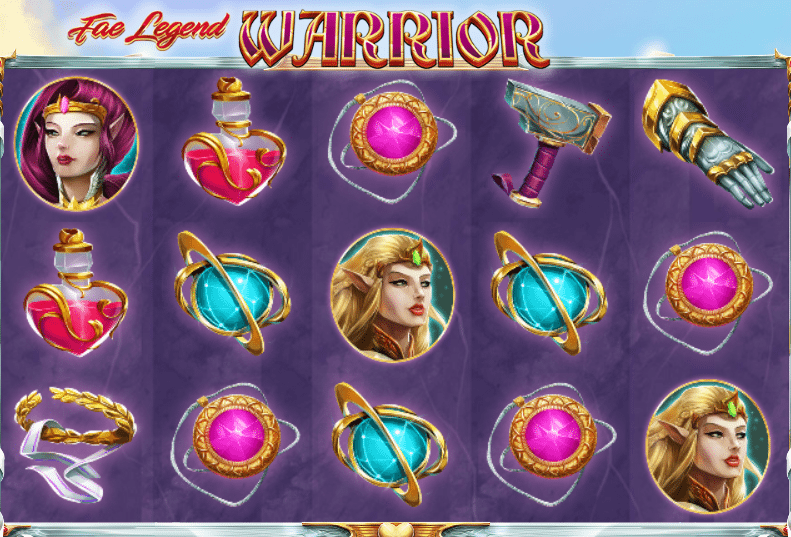 The Verdict
Magical and Eyecon are two words that should always be used in the same sentence. This game especially typifies this due to its relevant nature, a truly wonderful jackpot slot that has captured players consistently which is not a surprise to us. You must check this one out!
If you enjoyed      then you might also like